The climate and the vegetacion of europe.
by
Adrian Ortiz Cuevas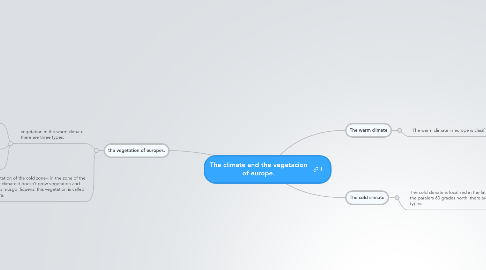 0.0
stars - reviews range from
0
to
5
The warm climate
The warm climate in europe is clasifies in:
The cold climate
The cold climate is localized in the latitud over the paralers 60 grades north. there are two types:
the vegetation of europes.
vegetation in the warm climate, there are three types:
vegetation of the cold zone= in the zone of the polar climate it doesn´t grow vegetation and grows musgo, liquens. this vegetation is called tundra.