Handheld Learning Technology Project
by
Miller Blair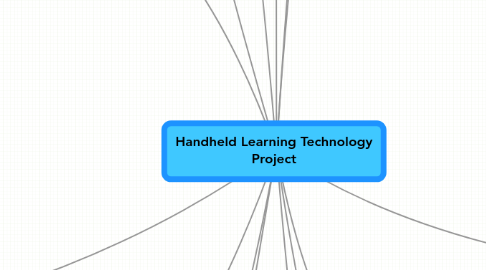 0.0
stars -
0
reviews range from
0
to
5
Handheld Learning Technology Project
Teacher time
Research Partners
School
Teachers - Grade 8, SESM in particular
Students - Grade 8, consent to research, responsible use contract
Parents, consent for research, made aware of objectives
Administration, Formal support, PD release, Budget
Darren - IT facilitation
District
Mike McKay, Superintendent
Dan Turner, IMS
Julia Poole, Helping Teacher
CISC - research??
Academic
UBC, Marlene Asselin, Towards a Pedagogy for Using the Internet to Learn, marlene.asselin@ubc.ca, Samia Khan, Learning science with computer technologies, samia.khan@ubc.ca, Masters of Educational Technology
SFU, Centre for Imaginative Education, TLite
Technology
Infrastructure
Printing
Compatability, Application, Hardware
Wireless Connections
Connecting to projector
LAN, Moodle/CMS website, Secure social network, Online/WAN storage
Docking stations
Network capacity
Devices
Requirements, Wi-fi enabled, Memory/Storage, Internal, External, Applications, Event tracking, Desktop-OS, Browser, Email, Survey tool, Word processor, Calculator, Dictionary, Thesaurus, Audio recorder, Calendar-Planner, Portable apps?, Multimedia editor, Presentation, Protective case, Camera, Audio recording & playback, Battery life >6 hrs plus
Possible options, Smartphone/PDA, Nokia N Series, Palm Treo, HTC Dream, Internet/Media Device, iPod Touch, Archos Internet Media Tablet 7, New node, Netbook, reliability issues, limited battery life, limited durability
Logistics
IMS Support
Loss
Maintenance
Initial Setup
Distribution/collection
Guidelines for Use
Access limits, School only or 24/7
Objectives
increase student independence in learning
increase student engagement in lessons
improve the quality of creative work that meets the learning objectives (PLOs)
provide increased opportunities for students to connect their learning to other experiences and topics
Research Questions
How does increased use of technology in teaching and learning affect students perceptions of teaching and learning?
How does student access to information on the Internet in the classroom change the pedagogy of teaching, lesson structure and activities?
How do students incorporate technology into their learning strategies and behaviours?
Funding
Grants
SSHRC, Community-University Research Alliance, Letter of Intent - Oct 26, 2009, $20,000 initial grant to develop research, Full Project Application - July 31, 2010, $200,000 over 5 years
BCTF??
Teacher Research??
Corporate
Phone-PDA-OS Providers, Palm, Microsoft, Blackberry (RIM), Apple, DLP Kits, Julia.leong@me.com, Consultant, Apple Canada, Ctang@apple.com, Samsung, Google
Staples Community Foundation, denied on USB application
Best Buy Technology Grant, FH ineligible to apply as former winner
Communications Providers, Rogers Wireless, Telus Mobility, Bell Canada, Fido Microcell
Ministry
Special funding for Integration of ICT
District allocated IT funds
Cost Estimates
Technology, $50,000
Research, $10,000-$15,000
Pro-D, $5,000-$10,000
Learning Activities & Uses
Feedback
Class poll
Entry/exit slip
Data collection on use
Student questions by SMS or web comment
Documenting learning
Photos
Taking notes
Portfolios of work
Tracking learning objectives achieved
Audio notes
Measurement
Data collection
Creating
Podcasts
Websites/wikis
Creative Commons, Audio, Photos
Artwork
Animation
Posters
Timelines
Word processing
Presentations
Graphing-charts
Enhanced maps
Communicating
Possible International links, London, UK, Bangalore, India, Cape Town, SA, Guadalajara, MX, Istanbul, Turkey
Discussion forums
SMS Text
Email
Creating websites/wiki
Moderated social network
Collaborating
Editing partner work
Group project
Collaborative documents
Brainstorming
Class web of understanding
Student answered FAQs
Reference
Maps
Dictionary
Thesaurus
Calculator
Encyclopedia
Spell check
Online Open Source Textbooks
Exploring
Interactive tools
Connecting to other topics
Finding out what they want to know
Developing technological literacy, Using applications, Working with menus, Technical vocabulary, Troubleshooting, Helping themselves, Help files, FAQs, Discussion forums, Expert websites
Brainstorming, Mind maps, Wordle
Augmented Reality, Field trips, Science
Organising
Course calendars
Day planner
Important dates
Project planning, Gantt Charts, Log frames, Timelines
Contacts
Storing/saving work
Reinforcing
Teacher RSS feeds
Word of the Day
Multi-sensory
Case Studies
Dictionary
Improving memory
Checking facts
Developing new skills
Sustainability
Open Source v. Proprietory
Ongoing cost
Potential whole school initiative
Environmental impact
Technology life span
Issues/Concerns
Student Safety
Increased risk as victim of theft/crime
Cyber-bullying
Ethical use of the Internet
Cost
Longitudinal success
Improved student engagement beyond pilot
Changes in technology
Initial & On-going support, District, Teachers, Administration, Partners
Off-task use
In-class
Break times
Growing pains
Teacher comfort/skills
Student responsibility
Technology problems, Wifi Network Access - currently 1 AP supports at max 60 clients
Timing
Adequate Pro-D time
Sourcing technology
Initial set-up
Approval
Funding/grant applications
Project Evaluation
Generic Student Portfolios
Show/event-displaying work
Quote Paraphrased: Relevant education is when outside parties are interested in the work taking place in the classroom
Student surveys
Pre-project, Use of technology, Attitudes to learning, Perceptions of classroom activities
Post-project, same as pre-project
Assessment (Standardised/Formal)
Logical-creative tasks
Vocabulary
Literacy
Numeracy
Teachers
Surveys
Log, documenting +ve & -ve incidents, daily rating of student engagement
Professional Development
Interactive Whiteboards
Online resources
Support during the project
Using technology in teaching
Technology
How to use
Features
Troubleshooting
Handheld Learning Conference - UK
Theoretical Framework
??????
Bloom
Gardener
New node