Home
by
Mark Quinn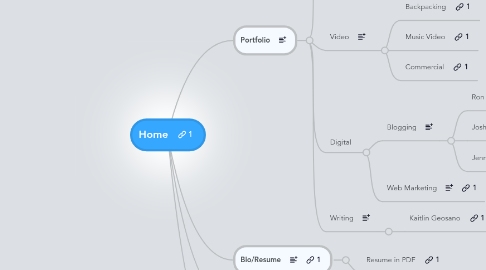 0.0
stars - reviews range from
0
to
5
Portfolio
Use parent/child relationships to create the nesting of your menus.
Audio
Air Checks
:30 Commercial
Highlights from 60 min Talkshow
Podcast
Radio Talent Demo
Video
All Video should be in an MP4 format and uploaded to www.youtube.com before linking back into your blog.
Backpacking
Music Video
Commercial
Digital
Blogging, Ron Brown, Josh Coffee, Jennifer Young
Web Marketing
Writing
Scripting or articles, if you write... consider showing it off as one of your skills.
Kaitlin Geosano
Biography and image of resume as a jpeg linked to a PDF resume file
Social Media
Use custom menus to create the links on your website for these features.