Racetam Studies
by
Jonathan Roseland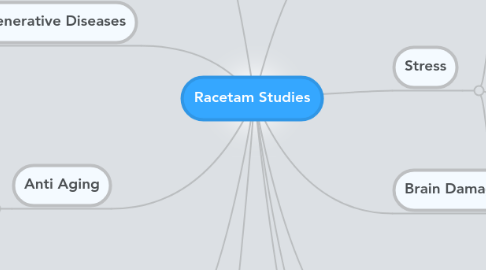 5.0
stars -
2
reviews range from
0
to
5
Racetam Studies
Stress
Brain Damage
Anti Aging
Cognition
Memory
Adrenals
Do piracetam-like compounds act centrally via peripheral mechanisms?
Learning
Enhancement of hippocampally-mediated learning and protein kinase C activity by oxiracetam in learning-impaired DBA/2 mice.
Long Term Potentiation
Effect of the nootropic drug oxiracetam on field potentials of hippocampal slices
Nueroplasticity
Brain-derived neurotrophic factor mechanisms and function in adult synaptic plasticity: new insights and implications for therapy.
Spacial Memory
The effect of pramiracetam (CI-879) on the acquisition of a radial arm maze task.
Addiction
Alcoholism
Explorative and drinking behavior after prolonged access to alcohol and following chronic piracetam
Therapy with parenteral piracetam in alcohol withdrawal
High versus low-dose piracetam in alcohol organic mental disorder
Anxiety
Depression
Nuerodegenerative Diseases
Alzheimer's Disease
AMPA receptor potentiators for the treatment of CNS disorders.
Dementia
Oxiracetam in the treatment of multi-infarct dementia and primary degenerative dementia.
Productivity
Evidence?
Mechanism of Action
Cholinergic
Gaba
Glutamate
ADHD
Biohacker Review
Motivation
Dosage
Related Rant
Side Effects
Effect on Orgasm
Anxiety
Drowsiness