NCSL Standards
by
Phill Howson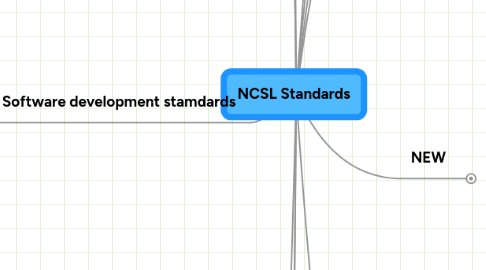 0.0
stars -
0
reviews range from
0
to
5
NCSL Standards
Audiences
for Web Site contributors
for E Learning Developers
for Educators
for site developers
for Multimedia Developers
Strategy
Systems
Portfolios
E-Learning
ICT Strategy
Web REview
Evaluation / Measuring our impact
QA
Providers
Analysing web statistics Evaluating our work
Copyright and permissions
5.1. Intellectual property rights [draft]
12. Copyright and Privacy
NEW
programme diagnostic
blog
wiki
community
pre app diagnostic
registration form
survey
email marketing
New E-Learning units
programme
Content Creation
Layout and design
NCSL Visual Style Guide.
2.4. NCSL logo
2.5. Colour palette
2.6. Font and typeface (and t2l guides)
2.7. Graphics and photography
Page size (screen)
Customer experience
Web pages
E-Learning Interface design
Community design
Accessibility and Usability
what is?
3.4.1.1. Web Content Accessibility Guidelines (WCAG)
planning
navigation
multimedia
visual guidelines (link)
coding testing
3.4.1.2. Disability Discrimination Act (1995, 2005)
3.4.2. Accessibility checklist
Jakob Neilson's Ten Usability Heuristics
Pedagogy and Design for Learning
Get Tim McShane"s help here Integrating e-learning into blended programme Best practice and guidelines
Instructional design and pedagogical approach
Design for Learning (Iinstructional Design)
Design principles
types of e-learning
Principles for
Bl
Software development stamdards
technical platform
Client Standards
3.5. Code guidelines
Product Delivery and Testing
Web standards
E-Learning - SCORM
Writing Style
NCSL Editorial Style Guide
Blogging, podcasting and wikis
Vocabulary, Terminology (link to metadata)
10.1. Writing for the Web
Knowledge management and Metadata
Taxonomies
Cataloguing
Search Engine Optimisation ?
E-Marketing
Video and Multimedia
Images
Video Production Guidelines
Flash video and audio
PDF Documents
Office - Word / PPT
Animation
Training and Support
lg
community
technical support guide
Support issues
Knowledge trasfer and support
Provider Training (Commissioning)