My Gadgets
by
Raj Chawathey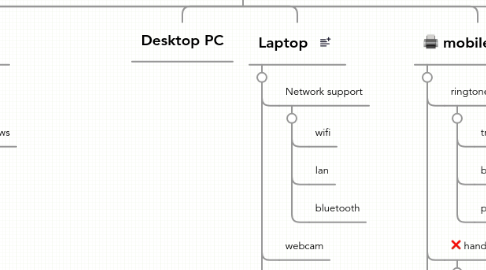 0.0
stars - reviews range from
0
to
5
My Gadgets
ringtone
handsfree
speakerphone
buttons
network
sim card
capacity may vary
touchscreen
display icons
features
netbook
Netbooks (sometimes also called mini notebooks or ultraportable) are a branch of subnotebooks, a rapidly evolving category of small, light and inexpensive laptop computers suited for internet & mobile business users.
OS
CD/DVD
Screen
Harddisk
Ram
webcam
keyboard with trackpad
Network support
Laptop
A laptop is a personal computer designed for mobile use and small and light enough to sit on a person's lap while in use. A laptop integrates most of the typical components of a desktop computer,...
mp3 pod
Desktop PC
djjdhfgjdfgh
gfhfghfdghgfd
dfghfghfgh
dfghfghfgh