My Gadgets
by
Raj Chawathey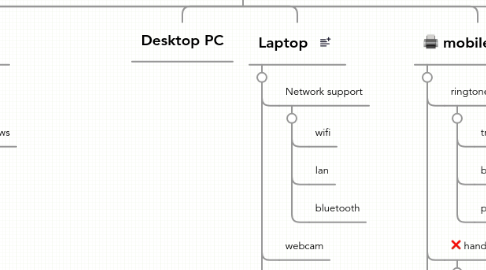 0.0
stars - reviews range from
0
to
5
My Gadgets
ringtone
true tone
basic mobile tone
polyphonic ring tone
handsfree
wired, mono, stereo
bluetooth, stereo, mono
speakerphone
buttons
hard touch
soft touch
touchscreen based
rotating
network
gsm
cdma
3g
4g
sim card
capacity may vary
touchscreen
display icons
features
mp3, songs, tones
fm, channels
gps, maps, postions
gprs, internet / browsing, chat, photo sharing, bloging, email
touchscreen, apps, games
dual sim
dual network : gsm / cdma
netbook
Netbooks (sometimes also called mini notebooks or ultraportable) are a branch of subnotebooks, a rapidly evolving category of small, light and inexpensive laptop computers suited for internet & mobile business users.
OS
windows
linux
mac
CD/DVD
Reader
writer
Screen
Harddisk
Ram
webcam
keyboard with trackpad
Network support
4G support
gsm/cdma mobile sim adapter
wifi
lan
bluetooth
Laptop
A laptop is a personal computer designed for mobile use and small and light enough to sit on a person's lap while in use. A laptop integrates most of the typical components of a desktop computer,...
wifi
lan
bluetooth
windows
linux
mac
Reader
writer
mp3 pod
Desktop PC
djjdhfgjdfgh
gfhfghfdghgfd
dfghfghfgh
dfghfghfgh