Google Apps for Education Summit Ontario 2014
by
Mike Hourahine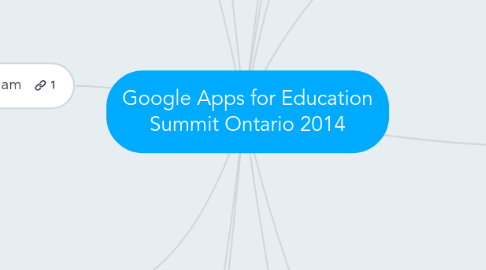 5.0
stars -
3
reviews range from
0
to
5
Google Apps for Education Summit Ontario 2014
Why are you here?
SAMR model
Different doesn't always mean better
Compliance doesn't equal Engagement
Dora the Explorer model
Start with the problems of practice
Me Box
Mood check in
Engagement -> Creation -> Empowerment
Not everyone is excited as you
Toilet Paper / iPad video
Conference Wifi
Using Music to create silence
Idea: iPhone QR code case
Kid Picker
What's up Doc(s) Google Apps in the Classroom publishing, editing, collaboration tips and tricks
Forms can now do data validation!
Web clipboard
More Docs & Drawing integration
Add-on: Kaizena
Advance Search techniques
Image search
Math with Google search
Tip Calculator
"Married to web", not devices
"Living in Beta"
Anecdotal comments: Make a form, speak into it
Online Flash Cards
Image maps using Sites and Drawing
YouTube
Maps Engine Lite
Teaching is learning twice
VW Fun Theory
Always need to ask: Why would you do that?
"Everyone can publish and everyone will" Jonathan Resenberg, SVP Google
Transformative Learning Space
FAIL = First Attempt in Learning
Revamped "My Places" - very powerful map editor
Geo Education Grants
Manage Search Engines
Close all tabs to the right
Hiding extensions by hovering over the right side of the address bar (via Jeff)
Presentations I did not attend ( but have good resources)