Integrated Unit: Plants
by
Jessica Jaffe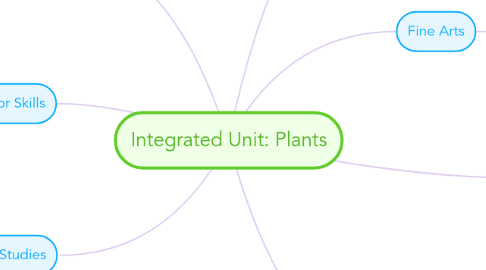 0.0
stars - reviews range from
0
to
5
Integrated Unit: Plants
Root Experiment: Dye a white carnation by putting stem in colored water
Language & Literacy
Songs & Poetry
Read Alouds
Observation Journal
Mathematics
Seed Sorting
Seed Graphing
Favorite Plant Graph
Seed Seriation - order various seeds from smallest to largest
Create index cards with numbers programed on them. Children place that many seeds on the card.
Uses various seeds to copy, extend, & create patterns.
Comparing More/Fewer/Same amount of seeds
Science
Parts of a Plant
Plant Life Cycle
What plants need to survive
Observation Journal
Social Studies
How people use plants
How plants & animals help each other
Fine Arts
Seed Art - glue seeds onto paper to create a picture
After reading The Tiny Seed, create a picture using spatter art
Plant imprinting on fabrics
Use a variety of materilas, tools, & techniques to create artistic representaions of plants.
Dramatic Play
Fine Motor Skills
Transfer seeds from one container to another using fingers, tweezers, tiny spoon