How to create successful Business
by
Anushka Drescher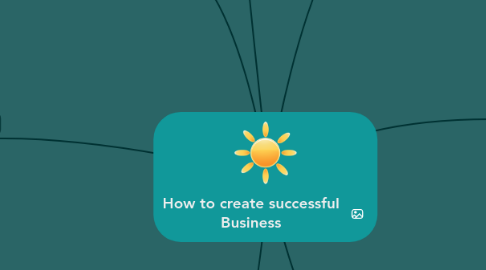 0.0
stars - reviews range from
0
to
5
How to create successful Business
BRAND IDENTITY
To build a BRAND you must know this:
WHAT MAKES ME DIFFERENT AND MEANINGFUL to my MARKET?
All of us know how to LIVE VICARIOUSLY THROUGH OTHERS. We live through rock stars, movie stars, athletes, through BRANDS. My brand needs a VICARIOUS WORLD!! My brand needs to be separated from products and services.
My brand needs to have a vicarious world.
Finances: raising capital
To evalaute your current business, anushka must remember this questions:
How long do I want to be doing this for? ME, not company:
When I sell the company, if that is my intent, how much do I want to walk way with?
How much outside financing do you need in first 5 years?
Intellectual Property protection
IP Protection
You protect your branding, by trademark registrations (federal registration, maybe state; natural protection by using it).
Use copyright to protect my letters, sytems, written stuff.
Protect content (often overlaps with branding): website, training materials, advertizing materials
Importance: Protect this by policies and procedures, confidentiality agreements.
My agreement needs to say: the company owns it! I must have something in writing.
Strategic Planning Document
Phased Growth Strategy is really important
CREATE MY PSI STATEMENT!!!!!
What is the problem that my clients HAVE to solve?
WHOLE SOLUTION?
IMPLEMENTATION: Am I the BEST at delivering this solution? Why?
Marketing Penetrators
Anushka's IDEA to PRODUCT
ITERATE until you'll be successful
know WHAT THEY really WANT!
Packaging and Pricing: Make sure they match.
GET IT OFF THE SHELF (MARKETING!)
Direct Marketing: seeing eyes of the buyer, directly, in person. How are people responding?, what are they saying?.
Building a TEAM: CEO, CFO, corporate securities attorney, PI attorney, COO, CMO
BRAND IDENTITY David Tyreman, leading branding authority
Vincent Molina, corporate attorney
MARKET PENETRATIONS Nicholas Zaldastani
IP Protection Jason Webb, Attorney
Publicity
For Trademarks: put the little TM next to it, for logo branding etc
For Copyrights: as soon as I have put my creative work in final form, there is a low level of protection automatically. Then Put circle C, the year it was published, and the owner (me or company)