Hopi Telecom Inc.
by
Creative Jake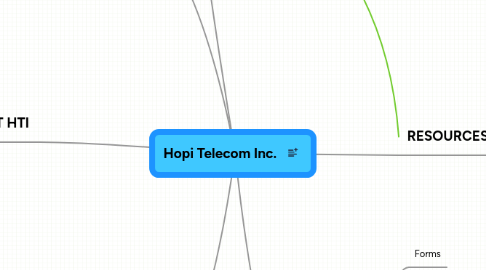 0.0
stars - reviews range from
0
to
5
Hopi Telecom Inc.
The site, itself. Not a specific location.
HOME/MAIN
Can we have certain headliner words written in Hopi language? Words like: Welcome Hello Thank you Services, Help, Contact, Home, etc. Others?
News
Calendar of Events
Email Login
Request Service
Request Forms
SERVICES
Root level to contain: Explaination of types of services: DSL vs. Satellite Business vs. Residential Then go into the specific services
Residential Services
Business Services
Rates
Coverage Maps
DSL
Satellite/Wildblue
Customer Rights and Responsibilities
Pages 16-19 of booklet
Lifeline/Linkup
HELP
Forms
Request Service
Software Troubleshooting
Service Troubleshooting
Repair Service Reporting 928.738.2201
24HR Email Support 928.738.HELP (4357)
After Hours Support 928.738.2201
Antivirus Updates
Call Before you dig
ABOUT HTI
Mission
History
CONTACT
Phone Numbers
Physical Office Address
Hours of Operation
Mailing/Billing Address
Email Form
Form should be prepared to decide if it is a comment, concern or emergency email.
Emergency Contact Numbers
Use first page of
RESOURCES
Business Directory
School Directory
Organization Directory
Assistant Programs
Telecom/Tribe Directory
Universal Service Fund
http://www.ntca.org/
Kids Corner
Provide the calling sheets from the HTI booklet