ON future structures
by
kiilo org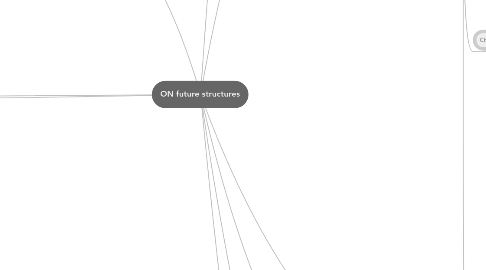 0.0
stars - reviews range from
0
to
5
ON future structures
NO computer
NO facebook
participants
CEO sourcefabric
produces CAMPCASTER, internet as distribution medium first, 360 radio stations - in indonesia, radio broadcast over the frontlines in boznian war ...
totronto based
openess?, opensource software helps ..., ... an open society
New node
program manager wfmu
dj
moderator
licence for NY City
based on own software
elaborated system
MYSQL backend
archive CC licenced
iphone android apps
listners allover
10% outside us
online listeners increasing
"try to be a local station"
meta information expected by listeners
photostream "watching the playlist"
radio becomes a bouquet of streams radio / text / photo
recent archives gets attention
print journalist
"old school"
philosopher
attracted by notion of openness
question of possibility of openness?, a project "fails" forward ..., form function question, openbroadcast is increasingly involving ... more and more the comunity, openbroadcast gets open to non techys
organizing a festival
huge educational focus
creative commons oriented
want to have a physical plattform
working with netlabels
grassroot
distribution
sustainability of netlabels
need of culture filter mechanism
archiv question
community station based in london
standard in UK far beyond US /EU standards
get a licence by administrative error
microbroadcasting as starter
radioshows is alot of work!
24h / 7d
licence since 2002
webstreaming from beginning
community stations is often social work
enriches people in artistic sence
kind of band aid
117 stations where licenced now
there are charters for legal reasons
language is changing
antagonism between people working in station and volounteers
input of universities
Thomas Gilgen
former club creator
creating a community, user generated, authors, editors, users selecting a timeslot, broadcasted DAB+ swisswide, transforming a network to a community ... is difficult., howto activate a community
got alot of DJ demos
New node
openbroadcast developed its own community software (based on elgg)
Campcaster is used as playout
5000 - 30 000 listeners (Basel / Zurich)
Community by inveitation
quality is based on peer to peer relations
addressed producers?, emaillist from club where merged, community is producing music, it attracts more journalists then DJs
moderator
comunity radio
community as part of production team
how to make decisions?
Phase II
WEB 2.0
tools
technology
implementation
New node
Community
CC licence
... produces a certain community
... jambands
freemusic archive, curated, New node
... live recordings
... DJ sets doesnt fit into
being involved
ecosystem
people love to live in the same location
it should be live
radio is connecting people in ONE moment
audience
dedicated audience
give them small jobs within a chat
paticipation is possible without beeing a DJ
is a decision of the station - FOCUS
organisation
quality
wisdom of the crowd
editorial model
"sense of taste"
curatorial model
keeping as high as pssible
commercial quality, randomized playlists, statistical model, utilizing
you tune in because of trust in expertise
common sense
domografic considerations
ethnic identity
best fit ... aproach
antidot against self reference
New node
peer to peer trust
embedded in society
human edited SETS
limited resources, different audiences, branching of channels, leads to coallition based, cohesion is causing less listeners, prgramm scheme, berlin limitations
18 DAB+ channels with switzerland, 8 millionen people, DAB is just a new distribution for FM
the POOL of sources should be bigger what you can send
rating systems, just a hint "maybe", is domocratic, voting credibility vs popularity, quantity vs. quality
is not democracy based
beeing pragmatic
putting talent in the right place
you need control structures
New node
novalty vs. sustainability, new experiments needs guidance, frontstore - having low level contact, free air vs industry DAB
participation
... in small works
... needs expertise
collborative, discurse culture, based on a own language, you need to be addressable, is based on interrelations
communities, different cultures backgrounds, how to combine difference in one station, agregators of content
editor, is selected by expertise, people "who shines through"
web2.0, is bottom up, oposite of classical radio model, sucsessful online communities have rules, rules captures audience
communication
LOGO
http://sourcefabric.org
http://openbroadcast.ch
features
flexibility
multimode playlist Audio / Pictures / texts
no noise
typepad / tumblr
media agnostic playlist
liveblog
staging / aproval functionality
remote access
defined workflows
template based preproduction
comunity development
improving backlinking
playlist tool like a blog
comment function
permanence of content, mixtape
comunity tools, comments, aggregation, remapping content into other presentations
location based announcement
mobile
better usability - going mobil
real time comment function
mobile listening
bulding LESS
being arrogant, we broadcast what we like, what is radio?, a radio station is an radio we are producing, rating systems doesn't provide a qualified insight., New node
dont qualify by quantity of listeners
listeners interacting with the programm
make the comments disappear
donation model has influennce on programm
40 000 people in one shot into radio producers ...
critical "mess"
staging problem of social media
subscriptions
facebook --> platform
platform -> SOCIAL MEDIA
artists features
promotional functionality
production functionality
free choice of licences
a player like soundcloud
the best player ever!
dropbox like
playlist features
New node