Wifi Range Extender/Booster
by david andrews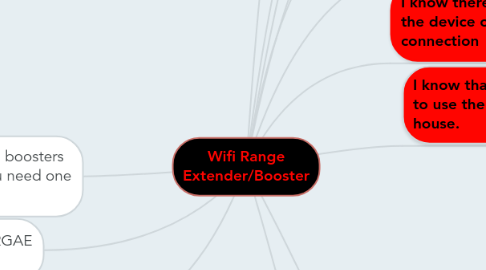 1. I know that the router range extended I bought for my house is used to boost the signal of my house hold router
2. B. There is a a light on the front of the d
3. B. I know this because I have hooked up one before in my own house.
4. Dad asked me if having a range extender would be better than just having everyone use the same router.
5. Hooked it up for my tenant to boost signal.
6. I know that you need a power outlet to use the Range Extender in your house.
7. A. I know in order to use the Range Extender you have to first sinc it to your house router.
8. I know there is a power button to turn the device on and off to reset the connection
9. A. I know that the actual range extender has to be within connecting distance of your home router to work its full potential
10. STORY OF ME HOOKING IT UP
11. I Think I know there are different range boosters for certain types of routers because you need one that will be best fitted to your router.
12. COSTS 150$ FOR AN AVERGAE ONE.
13. Setup