Wikipedia (articles)
by
John Heijmann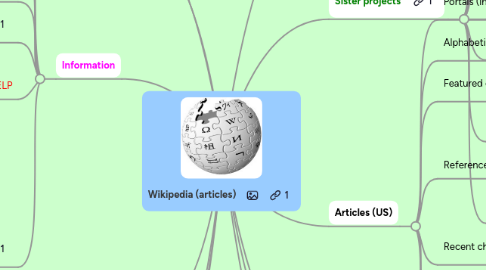 0.0
stars - reviews range from
0
to
5
login account
Wiktionary
Wiktionary Wiktionary is a project to create a multilingual free content dictionary in every language. This means each project seeks to use a particular language to define all words in all languages. It actually aims to be much more extensive than a typical dictionary, including thesauri, rhymes, translations, audio pronunciations, etymologies, and quotations. The project started in December 2002, and as of January 2008 is available in over 100 languages with over 3,000,000 entries in all. The largest language edition is English, followed by French, Turkish and Vietnamese. All four of them have more than 200,000 entries each, while 9 languages in total have more than 100,000 entries each. 67 other languages have at least 1,000 entries. Wiktionary has been collaborating with the Wikimedia Commons. Many sound files have been uploaded to Commons, to provide Wiktionary and other projects with examples of pronunciation
Wikisource Wikisource is a multilingual project, started in November 2003, to archive a collection of texts that could be distributed as free and open content. It is not only a superior format for storing classics, laws, and other free works as hypertext, but it also serves as base for translating these texts. At the beginning, source texts in all languages (except Hebrew) were all on one wiki. However, Wikisource now has several editions in many individual languages. As of January 2008, Wikisource offers 315,000 source texts in total. The largest is the English Wikisource, with over 104,000 works.
Wikibooks Wikibooks aims to build a collection of free e-book resources, including textbooks, language courses, manuals, and annotated public domain books. It aims to help both (self-)instruction of students, and teachers in high-schools and universities. As of January 2008, the largest Wikibooks is in the English language, with over 28,000 modules from over 3,000 developing books. The German and Portuguese follow, each has over 5,000 modules. The project started in July 2003 and now has over 84,000 modules from over 5,000 developing books, across over 50 languages.
Wikipedia
Wikipedia Wikipedia is a project to build free encyclopedias in all languages of the world. Virtually anyone with Internet access is free to contribute, by contributing neutral, cited information. Wikipedia started in January 2001, and currently offers more than ten million articles in 250 languages. The largest Wikipedia is in English, with more than two million articles; it is followed by the German, French, Polish and Japanese editions, each of which contain more than half a million articles. Seventeen other language editions contain 100,000+ articles, and more than 100 other languages contain 1,000+ articles. Wikipedia is also known for its community. In 2004 Wikipedia won the Webby Award for "Community" and the Prix Ars Electronica"s Golden Nica for "Digital Communities". Since the start of the project, over 100,000 registered users have made at least ten edits.[1]The total number of accounts created on the English Wikipedia alone exceeds 3.4 million. However, most edits on that language edition come from around one thousand of the most dedicated users. Some Wikipedias release or plan to release regular snapshots. The German Wikipedia is released twice a year as a DVD, in collaboration with Directmedia Publishing, and the Polish Wikipedia has released one DVD of content
Wikiquote
Wikiquote Wikiquote is a repository of quotations taken from famous people, books, speeches, films or any intellectually interesting materials. Proverbs, mnemonics or slogans are also included in Wikiquote. The project started in July 2003; As of January 2008, it includes over 75,903 pages in almost 50 languages. The largest Wikiquote is in English with over 15,000 pages. The German, Italian, and Polish, each over 5,000 articles
Wikispecies
Wikispecies Wikispecies is an open, wiki-based project to provide a central, more extensive species database for taxonomy. Launched 14 September 2004, Wikispecies is aimed specifically at the needs of scientific users, and as of January 2008, has over 125,000 entries. There are plans to help Wikispecies collaborate with the Encyclopedia of Life project when the latter is more fully underway.
Wikiversity
Wikiversity Wikiversity is a project dedicated to learning materials and learning communities, as well as research. It was set up as a Wikimedia project (in "beta" phase), on 15th August, 2006, with the English and German Wikiversities, as well as the multilingual co-ordination hub. Since then, these have been joined by the French, Greek, Italian and Spanish Wikiversities. Despite what its name may suggest, Wikiversity is not limited to university (or tertiary) level materials, but is open to materials and communities of all learner levels. The way it can facilitate learning activities and communities is still being explored, but is centered around the model of "learning by doing", or "experiential learning".
Wikimediacommons
Wikimedia Commons Wikimedia Commons was launched in September 2004 to provide a central repository for free photographs, diagrams, maps, videos, animations, music, sounds, spoken texts, and other free media. It is a multilingual project with contributors speaking dozens of languages, that serves as a central repository for all Wikimedia projects. The project is growing rapidly. In July 2008, it reached three millionmultimedia files, less than a year after reaching two million. Wikimedia Commons received an honorary mention for Digital Community at the 2005 Prix Ars Electronica awards in May 2005. The project has two community-driven mechanisms for highlighting quality contributions: Featured pictureswhich acknowledge the cream of the crop, and Quality images, which recognise well-composed creations by Wikimedia editors. Since 2006 it has run a Picture of the Yearcompetition, which invites the wider Wikimedia community to share in the celebration of the inspiring free content imagery. Two pages, Meet our photographersand Meet our illustrators, showcase a selection of the highly skilled contributors who choose to use free content licenses and donate their work to the Wikimedia Commons. For more information on Commons, please see Spotlight on Wikimedia Commons. 16 Febr. 2008 Spotlight on Wikimedia Commons From the Wikimedia Foundation Jump to: navigation, search English Italiano By Brianna Laugher, September 2007 Name: Wikimedia Commons URL: http://commons.wikimedia.org/ Licenses used: GFDL, CC-BY-SA, CC-BY, public domain, Free Art Licence, CeCILL Translations of the Main Page: 70 Date founded: September 7, 2004 Number of registered users: 191,174 Number of administrators: 218 (0.1%) Number of media files: 1,819,667 Database size: 953.7 GB Number of Featured Pictures: 945 (0.05%) Number of pages: 2,299,595 (second only to English Wikipediaamong the Wikimedia Foundation projects) Strangest edit war: colours of the Italian flag(see the talk page) Confusion about a connection to Creative Commons: moderate
WikiNews
Wikinews The Wikinews project was launched in December 2004 with the mission to report the news on a wide variety of subjects. As of January 2008, 23 language versions of Wikinews have been launched, producing more than 48,000 news articles in total. (Some Wikinews, including the English one, can be subscribed to through RSS feeds.) Contributors from around the world write news articles collaboratively. Reports range from original reporting and interviews to summaries of news from external sources. All of them are required to be written from a neutral point of view. Currently Wikinews has two aims: providing a free content alternative to commercial news sites and making sure that articles are fact-checked and reviewed thoroughly.
Articles (US)
Reference systems
View .htm source
Updating
External links
PlaceOpedia
Hello, and welcome to Placeopedia, a simple site where you can connect Wikipedia articles with places, and then make use of our database either to browse, or syndicate the whole lot. We hope that lots of people will connect places they know with their corresponding Wikipedia article, and then our can be used as a general geographic lookup table for Wikipedia.
and others
Information
HELP
Reference Desk
The Wikipedia reference desk works like a library reference desk. Users leave questions on the reference desk and Wikipedia volunteers work to help you find the information you need. Before asking a question, please try using the search box to find the answer you"re looking for. You may also try searching the reference desk archives.
Zoeken