M. K. Čiurlionis
by Silo Pradine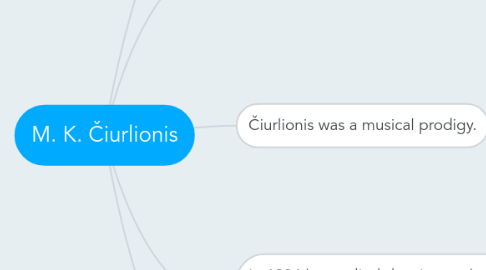 1. Born 1875 years.
2. He was born in Varėna, but soon his family moved to Druskininkai.
3. Čiurlionis was a musical prodigy.
3.1. He could play by ear at the age three and could sight read music freely by age seven.
3.2. His father was his first teacher.
3.3. Three years out of primary, he went to study at the musical school of Prince Michal Oginski in Plungė.
4. In 1894 he studied drawing at the Warsaw School of Fine Arts. Čiurlionis died very young, he was only 35 years old. He died of pneumonia.
5. Died 1911 years.