Paul Cubbon
by
Goran Kimovski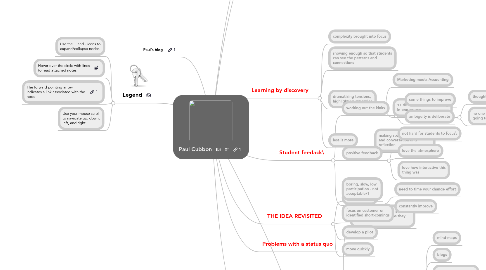 0.0
stars -
0
reviews range from
0
to
5
Paul teaches Marketing at the Sauder School of Business at UBC. His interests are in the use of social media and its role in brand reputation management. Paul is passionate about helping non-marketing specialists better understand how marketing principles can help their organizations to become more customer-centric and successful. Prior to moving into education, Paul worked in industry, including advertising, innovation and international brand management. Paul is continually experimental in designing new courses and training methods to try and enhance student engagement and learning.  More info on Paul here.
Learning by discovery
complexity brought into focus
showing enough so that students can see the patterns and connections
dramatizing tensions, highlighting synergies
less is more
Pilot program on the "un-lecture"
The goals was to keep students energized at the end as they started
Stimulating student engagement
Blogs x500 students
Problems with a status quo
Legend
Use the + and - icons to expand/collapse nodes
Hover over the circle with lines to read attached notes
Well done!  
Engaging past K-12
Univeristy challenge
Students are being bored
Myth: large classes = lecture and multiple choice exams
Student feedack\
working out the kinks
positive feedback
no secret sauce
THE IDEA REVISITED
boring, slow, low participation - not acceptable\1
focus on customer or identified short-comings
develop a pilot
move quickly