Tissues
by
Victoria Whittaker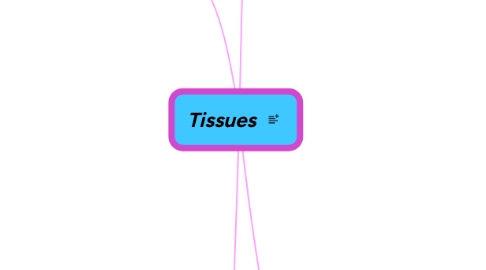 5.0
stars -
1
reviews range from
0
to
5
Tissues
This is just a demo map that you can delete right away, if you feel like it...
Nervous Tissue
main cell is the NEURON which transmits nerve impulses to other areas. each neuron consists of a cell body containing the nucleus, dendrons and the axon. dendrons carry info towards cell body and axons carry info away from it and towards destination. axons are covered by the myelin sheath which is secreted by specialised cells called schwann cells which increases the speed of the impulse. neurons transfer from one another via synapses.
Muscle tissue
SKELETAL/STRIATED MUSCLE
SMOOTH MUSCLE
CARDIAC MUSCLE
Connective Tissue
responsible for supporting and holding organs and tissues in place.
THERE ARE MANY TYPES OF CONNECTIVE TISSUE;
Epithelial Tissue
This protects the body and may also be a secretory and absorbent
It covers the surface of the body and the organs, cavities and tubes within it
There are three basic types of epithelial cell;
GLANDS