Brainstorming
by Cathy Knight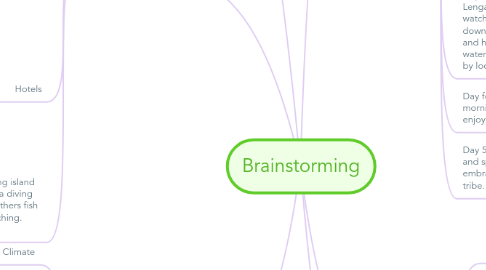 1. Rift Vally
1.1. This is a map of the total rift valley including over Kenya and Tanzania, though we would be hiking around lake Natron, Oldoinyo Lengai
1.2. 4 day hike across the dessert, local guides and workers; food and accommodation are included, though you will be camping. A private chef will join you and prepare delicious local delicacies. A guide and ranger will join you on your hike, as you will be hiking along with all of Tanzania's best wildlife. It will cost $110 (USD) a day totaling at $440 (USD) for the whole holiday. (not including tips) : Rift Valley Adventures
1.3. Day one: Arrive at Kilimanjaro Airport in the morning be picked up, and pick up supplies/lunch in Arusha before driving out to the beginning of the hike in the rift valley, loading the donkeys with your luggage and hiking 5km to our first stop
1.4. Day two: Begin walking at 8:30 am, descend down into the valley 14 km hike to Chungwe village camp.
1.5. Day three: Wake up at 3 am to hike Oldoinyo Lengai, a Volcano over looking the valley, too watch the sunrise from the summit. After hiking down and arriving back at camp at 10 am. Relax and have lunch, before hiking to a nearby waterfall. (Where if your lucky you'll be joined by local masii children.)
1.6. Day four: Hike over to lake neutron in the morning to watch the flamingos and zebra's enjoy the refreshing water.
1.7. Day 5: Travel down to the local Massii village and spend the morning with the locals embracing the beautiful culture of the ancient tribe.
2. Problems
2.1. Problem 2
2.2. Problem 3
3. points to consider
3.1. Hot Climate
3.2. Adventure
3.3. coastal/mountain/safari holiday
3.4. travel time doesn't matter
3.5. wild life
3.6. likes exploring
3.7. architecture
3.8. exotic food
4. Goals
4.1. Location map - where? Be precise, choose a city or specific town.
4.2. Why am I going to this particular destination?
4.3. How will I get there? - airline, cost, timings.
4.4. Where will I be staying? - accommodation, cost, how long.
4.5. What would you recommend me to do while I am there? - if I am walking, what particular route? If I am shopping, where am I going and why? How can I get there from the accommodation you have booked.
4.6. What impact may I have on the area? Should my impact be limited? Why?
5. Mafia island
5.1. Adventurous activities
5.1.1. Mafia island scuba diving
5.1.1.1. Mafia island scuba diving is a very popular type of activity that can be done there. Reviews from other tourists that did it all say it was a wonderful experience, and it only has positive reviews. It is a 5 star activity. Here is what the website of Mafia island diving says: "Mafia Island Diving is Mafia Island's leading dive centre and the only one officially rated PADI 5 stars. It is run by a PADI Master Instructor and a PADI MSDT. We make a point for all our dive guides to be at least Divmasters. We offer the widest range of water and land based activities. Our dive sites are suitable for both beginners and advanced certified divers. We also offer PADI's full range of courses, from Discover Diving to Assistant Instructor and 15 different specialities. Divers and non-divers alike can also enjoy snorkelling, whale sharks excursions, whale watching, turtle hatching, birdwatching, island tours & picnics, jeep tours and much more."
5.1.2. Whale sharks watching
5.1.2.1. http://mafiaisland.com/en/diving-2/whale-sharks-watching-in-mafia-island/
5.2. Hotels
5.2.1. Chole Mjini can be a perfect place to get away: a quiet and unspoilt spot, yet quite social – with a fantastic community atmosphere. It is a high-quality lodge, although it has deliberately chosen to avoid many of the mod cons that we take for granted – and we think it's all the better for it!
5.2.2. 3 night stay with 2 days in November, $613 (USD) for the three nights in a tree house challet with all meals included
5.3. Mnjini is a really esoteric and interesting island you can do swimming, snorkling, scuba diving with the fish such as wale sharks and others fish species. you can also look at turtle haching. you can live in a tree house too!
6. Dar es Salaam
6.1. Hotel
6.1.1. There is a hotel in Das es Salaam, near the airport, that is called Transit Motel Airport, and it is 3 1/2 stars. It costs 47CHF per night, and it is very convenient since it is very near to the airport.