static electricity done by: shawn ting
by
shawn ting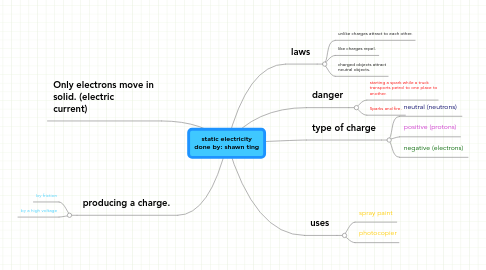 0.0
stars - reviews range from
0
to
5
static electricity done by: shawn ting
laws
unlike charges attract to each other.
like charges repel.
charged objects attract neutral objects.
Only electrons move in solid. (electric current)
uses
spray paint
photocopier
producing a charge.
by friction
by a high voltage
type of charge
neutral (neutrons)
positive (protons)
negative (electrons)
danger
starting a spark while a truck transports petrol to one place to another.
Sparks and fire.