Web Culture & Cultural Studies
by
Elisabeth de Pablo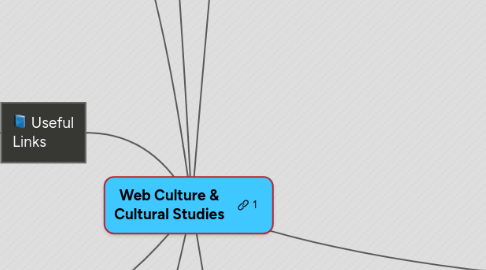 0.0
stars - reviews range from
0
to
5
1. Plan d'action
2. Carte mentale
3. Sondage
Google Tool, Mag1 2011/2012, Stéréotypes chinois, Accueil du public asiatique au Musée du Louvre, Questionnaire sur le parcours scolaire des étudiants malgaches en France, Névtelen űrlap, Préjugés et stéréotypes sur l'Europe de l'Est, Les élections présidentielles vues par des étudiants étrangers, Questionnaire sur les restaurants chinois, L'impression d'interculturalité dans les mégalopoles, Presse Francophone en Asie du Sud-est, Interculturalité ? Kesako ?
4. Bookmarks
Delicious
E. Community Management. Social Networks
Course support, SlideShare, Scoop.it
Brand Content & Discourse Analysis, Web 2.0 : Facebook, Twitter..., Sidaction, COCA COLA, FB UPM VS PS, Réseau Sortir du du nucléaire, BeerLaos, Kinder Surprise France/Russie, Projet Rire du Vent, Facebook Page, Louis Vitton, Hôtel Shangri-la, Lancôme, Greenpeace contre Nestle, Le Trefle, Al jazeera & Web 2.0, Ouarzazate, on tourne !, More fun in the philippines, Les frères ennemis, différences ou similitudes - Inde/Pakistan, Création d'un web documentaire, La Russie..., Harpejji
Links
facebook, Rencontre des cultures, Archives Audiovisuelles de la Recherche
Tweeter, ARC
Pinterest, AAR
Pearltrees, ARC
Useful Links
B. Web Mastering. Practise with internet tools
1.How to create a blog with free tools
Student Works, Wordpress, L2 2011/2012, rondpointdescultures, snmondefrancoreen, 1001 couleurs d'orient, Ya salam signifie Alexandria, L'interculturel ici et ailleurs, senasie - relations interculturelles : Sénégal-Asie, Meilizhongguo, Mau's Drop of Culture, Mon blog de curiosité, Culture artistique Nada El M'Rabet, Intercultural S[e]oul, Passion Asie et Plus, EntreCultures, Colorfulbouquet, flyingtogether, A travers l'Art…, Au croisement des saveurs, L3 2011/2012, la case A la découverte des Cinémas d'Asie du Sud-Est, Mag1 2011/2012, mylittlechina, Wasabi mix, Made in Russia, View from hk, D'Est en Ouest, Ghizlan VBx, Mayssoun Chakir, Patrimoine d'Afrique, Noor-e-Pakistan نورِ پاکستان, rireduvent, J'irai manger chez vous, détours d'ailleurs, musiquesdujapon, Plueril, paradiSEAque – ສຸວັນນະພູມ, magarikado, blogger/blogspot, L2 2011/2012, Cultures Croisées, Eodiga, L3 2011/2012, BDE Langues'O, "La vocation, c'est avoir pour métier sa passion.", DFI cultural interface, Mag1 2011/2012, Lipstick in batake, Bogo+a Mas, Sushi&Cheese, eklablog, L2 2011/2012, JE CULTIVE MA DIFFERENCE, overblog, L2 2011/2012, K-com, Korean Communication, L3 2011/2012, estouest, Bleue comme une orange, bhinekatunggalika, Approche culturelle des ROMS, Nouveau sujet, Podbean (audioblog), Mag1 2011/2012, poetryplatform, Sina.com, Mag1 2011/2012, xiaole的法语小屋的博客
Blog of courses, L2 2011/2012, L3 2011/2012, Magistere1 2011/2012
tumblr, atbackbook, Archives du marcheur
2.How to create web site with free tools
google site, Mag1 2011/2012, CFI inalco
wix
3. How to create blog & web site with CMS, html 5, ...
C. How to develop & manage your digital identity & e-reputation
online cv
D. How to make curation (veille d'information)
1. scoop it
CS & WC
ASA-SHS Rencontre des Cultures
Digital Identity & E Reputation
3.
4. Veille professionnelle
G. Design & publish your creation multimedia
1. Design
Diaporama photo
Short video
POM
2. Publish
CS&WC YouTube Channel, POM, Student Works 2011/2012, Student Works 2010/2011, Short Video, Student Works 2009/2010, Les mains, Metro France Japon, Velo interculturel, Petits mots, Projet interculturel
Vimeo
Dailymotion
F. Management of Communication Project
Blog of course
Course support, SlideShare, Scoop.it
Journée du Goût 2012 INALCO
Journée de la Corée
1001 Couleurs Monde Arabe
Au petit Bois Vert
Association des Etudiants de la Section Cambodge de l'INALCO
Défense de l'environnement
Exposition "Musique traditionnelle de Viet Nam
...etc.