Spy apps
by Mary Goldberg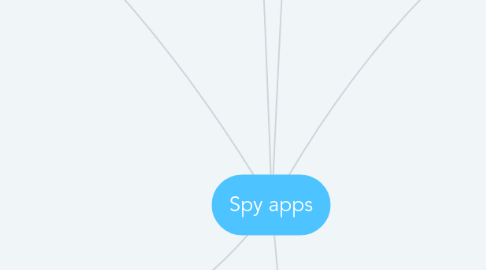 1. Parental Control Apps - Software that allows parents to protect their kids from malicious content and control the usage of the mobile devices.
1.1. Kids Place - This application is free. It restricts your kids from accessing prohibitted programs and buying soft from Play Market. For android phones only. Locations, messsages and personal data of the targets phone cannot be tracked.
1.2. MM Guardian - Can be installed in IOS and Androind phones. Allows full access to private infromation. Unique feature - a parent can block sms and calls from undesired contacts.
1.3. AppLock - The best Android program for protecting apps on your phone. A user can lock such popular programs like: Snapchat, Facebook, Twitter, and many more! Useful for those who want to be protected from spying.
1.4. OurPact - Compatible with cell-phones running IOS and Android. Suits for parent controll and children monitoring. A parent can directly monitor kids device from his or her phone. Schedule device use, tracking, locking applications and many more features are available.
1.5. Qustodio - Multifanctional application to protect and control your kids. Among all, the unique feature is a "panic button" when pressed a phone sends alerts and location of the target's phone.
1.6. Lock2Learn - The name says for itself. With this app a person can control a studying process of a child. This app is always run on the background and can be stopped only with a password. Online reports with child's studying progress and device's activity can be accessed.
1.7. Norton Family - Award winned and well-known software. This popular soft has variety of features. Among them is parental control. Parents can track how much time a child spend using a smartphone. This app help protect kinds from online predators and overall negative impact a person can get using Internet.
1.8. My Mobile Watchdog - World-known company which provides spy apps for parental control. A parent gets unlimited access to child's phone - location, ca,era, IM chats, media, contacts and many more.
1.9. PhoneSheriff - With this program installed a person can monitor up to three devices simultaneously. It can be used for personal or corporate purpose. It tracks location, calls, chats, media.
1.10. Pumpic -Parental control spy application that can be installed on ios and android be it a tablet or a cell phone. Full access to mobile data - media, internet browsing histore, chats and more.
1.11. Net Nanny - It is considered as the most trusted software for kids monitoring. This app is available on the market since 1996. A parent gets unrestricted access: can schedule programs, track location, read sms and chats.
1.12. Qustodio Parental Control - Free parental control app. Enables track calls, sms, monitor chats remotely. Qustodio internet filter can block inappropriate web content.
1.13. Mobicip - Advanced parental control application. Can be installed on various devices and is competible with ios, windows, android. Free trial period.
1.14. SecureTeen - This spy app is designed for controlling and monitoring children. With it a parent can restrickt the usage of selected applications, track kid's phone location, control calls and read messages.
2. Sms Tracker - Spy apps for reading person's sms, monitoring chats.
2.1. Gizmoquip - The program allows sms tracking, contacts, media and other activities a person can perform on his/her phone. Multiple devises can be monitored simultaneously.
2.2. Logger Mobi - Free and user-friendly program for sms and location tracking. Application has useful feature - fall tracking. If the user's phone falls, a person who controlls it will receive an alert. It is safe and secure.
3. Keyloggers - Spy software the is mostly used in business. For PCs monitoring.
3.1. All In One Keylogger -Invisible survilance program for Windows. Tracks all activities on PC and create reports for the user. Cannot be detected and always runs on the background. Powerful tool for personal and commercial use.
3.2. Spytech SpyAgent - A website where you can choose a program for your PC monitoring. When an app is installed in a target PC, a user get an access to each and every part and information on the computer.
3.3. REFOG Personal Monitor - A set of tools for personal and corporate monitoring. Among them are keyloggers for Mac, Windows, Android. All applications provide the user with unlimited access to privatу data. Reposrt can be generated.
3.4. Spytector - It is a keystroke logger for PCs. It cannot be detected or deleted without a password. Even antivirus programs cannot detect this software.
3.5. iKeymonitor - This spy software is compatible with Apple iPhone, iPad and Android Phones, Tablets. When installed a user can remotely access all information on the target's phone. Different subscribtion plans include various set of features: sms monitoring, location tracking, screenshots, voice recording etc.
4. mSpy - The most anticipated phone tracking software, number one on the market.
4.1. User friendly control panel - Simple and intuitive interface
4.2. Affordable. $39.99 a month - Reasonable price for a subscription plan with all of app's features
4.3. Incomplete chat monitoring track activity and chats of a target phone via apps like Facebook, iPhone's iMessage, SnapChat, WhatsApp, Skype, and Viber, both on rooted Android phones and iOS devices
5. Phone Tracking Apps - Apps that allow its user to track someone elese phone location.
5.1. Flexispy - One of the most powerful cell phone spy and monitoring app on the market. The software boasts some unique features and tools, and could be installed and run on many mobile phones and tablets including Android devices, iPhone and iPad.
5.2. Mobile Spy - Great solution to monitor your emploees' activity and messages. Iphone, Ipad and Blackberry are not supported.
5.3. theOnespy - Offers real life listening and streaming. Full access to messages, call, media. For mobiles, tablets, and computers.
5.4. Auto Forward - Compatible with both IOS and Android. For IOS no jailbreak is required. The user gets remote acces to everything starting from phone's location to hidden content.
5.5. XNSPY - One of the best spy programs on the market. A user can controll a cell-phone remotely. When this soft is installed, all IM chats, calls, location, emails can be tracked. Allows to receive instant alerts.
5.6. Spybubble - For phone monitoring only. Best for controlling your children - you may disable games and other apps and when your child does prohibitted actions, you will receive an instant alert. Via controll panel you may see every link to recently seen videos on YouTube.
5.7. iSpyoo Wide range of services: for children, partners, and emploees monitoring. Both for Android and IOS. A user can access even notes and contacts.Instalation in target device is required.
5.8. Highstermobile - Multifunctional - mobiles and tablets are supported. Cannot be detected on a target phone. For text, location and calls monitoring.
5.9. ThetruthSpy - For mobile phones and remote monitoring. A person can track almost everything: even the history of the target's phone browser.
6. Tracking Apps Reviews - Weblites where a person can find an information about popular tracking apps.
6.1. Einvestigator - A website for experts in investigation segment. User- friendly interface. A user can search for public records on the main page. On the site a person can download professional spy software.
6.2. Spying Ninja - Detailed guide for every spy program. Blog where you can read useful information about monitoring app you are interested in. Q&A section where a user can find an answer for every question.
6.3. Cell Spy Apps - Guide on top ten spy apps which is based on the most useful features. Intuitive interface. Four main categories: parental control, android apps, ios solutions, and whatsapp spying.
6.4. Spyappsinsider - Reviews of top 3 tracking programs for smartphones. How-to guide. Blog with information about instant tracking of messages and parental controll apps.
6.5. Spycasa - Its the choppiest spy solution that are currently on the market