Social Networking in Learning: Techniques & Tools
by
Patricia Anderson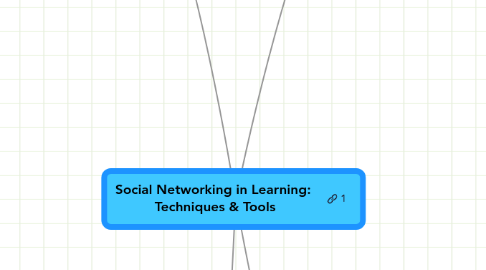 5.0
stars -
1
reviews range from
0
to
5
Background
Collaboration
Creative Commons & Licensing
Gaming
Mobile
Simulations
Virtual Reality
Virtual Worlds
Learning analytics
Robotics
Open
Open Educational Resources, The Quiet Revolution in Open Learning, "The concept is simple: Community colleges that compete for federal money to serve students online will be obliged to make those materials—videos, text, assessments, curricula, diagnostic tools, and more—available to everyone in the world, free, under a Creative Commons license. The materials will become, to use the common term, open educational resources, or OER's.", "These disparate elements are beginning to form an entire ecosystem for teaching and crediting human knowledge and skill, one that exists entirely outside the traditional colleges and universities that use their present monopoly on the credentialing franchise to extract increasingly large sums of money from students.", We Do, In Fact, Need Some Badges, "The utility and propriety of systems that revolve around open education resources and open credentials is obviously going to vary a lot depending on the field in question. Journalism, for example, has a wary relationship with higher education in part because journalists don't need academic credentials to prove their value in the marketplace. Their work is their credential.", "But anyone who thinks that those processes need to be as traditional degree-centric as they are today is kidding themselves.", Publishers Criticize Federal Investment in Open Educational Resources
Open Learning Initiative, CMU, Harvard, Arizona State
Open Source & Open Learning, Drupal Kata, Moodle, CMU, Harvard
Personal learning networks
Social Media
Research, anatomy, George AP, De R. Review of temporal bone dissection teaching: how it was, is and will be. J Laryngol Otol. 2010 Feb;124(2):119-25., dentistry, Mattheos N, Stefanovic N, Apse P, Attstrom R, Buchanan J, Brown P, Camilleri A, Care R, Fabrikant E, Gundersen S, Honkala S, Johnson L, Jonas I, Kavadella A, Moreira J, Peroz I, Perryer DG, Seemann R, Tansy M, Thomas HF, Tsuruta J, Uribe S, Urtane I, Walsh TF, Zimmerman J, Walmsley AD. Potential of information technology in dental education. Eur J Dent Ed. February 2008;12(Suppl.1):85-92., dermatology, Vance K, Howe W, Dellavalle RP. Social Internet sites as a source of public health information. Dermatol Clin. 2009;27:133-136., GIS, Boulos MNK, Scotch M, Cheung KH, Burden D. Web GIS in practice VI: a demo playlist of geo-mashups for public health neogeographers. Int J Health Geograph. 2008;7:38-53. Retrieved from: http://www.ij-healthgeographics.com/series/1476-072X-Gis, global health, Maru DSR, Sharma A, Andrews J, Basu S, Thapa J, Oza S, Bashyal C, Acharya B, Schwarz R. Global Health Delivery 2.0: Using Open-Access Technologies for Transparency and Operations Research. PLoS Med. 6(12): e1000158., nursing, Skiba DJ, Connors HR, Jeffries PR. Information technologies and the transformation of nursing education. Nurs Outlook. 2008 Sep-Oct;56(5):225-30., Lemley T, Burnham JF. Web 2.0 tools in medical and nursing school curricula. J Med Libr Assoc. Jan 2009;97(1):50-52., Burke SC, Snyder S, Rager RC. An assessment of faculty usage of YouTube as a teaching resource. Internet J Allied Health Sci Pract. 2009;7(1). Retrieved from: http://ijahsp.nova.edu/articles/Vol7Num1/burke.htm, pathology, Schreiber WE, Giustini DM. Pathology in the era of Web 2.0. Am J Clin Pathol. 2009;132:824-828., Wick MR. Reflections on pathology and "Web 2.0." Am J Clin Pathol. 2009;132:813-815., pharmacology, Cain J, Fox BI. Web 2.0 and Pharmacy Education. Am J Pharm Ed. 2009;73(7):Article 120., public health, Vance K, Howe W, Dellavalle RP. Social Internet sites as a source of public health information. Dermatol Clin. 2009;27:133-136., Genat, Bill. Transformative Pedagogy: Using Online Roleplay., research skills, Anderson PF, Blumenthal J, Bruell D, Rosenzweig M, Conte M, Song J. An Online and Social Media Training Curricula to Facilitate Bench-to-Bedside Information Transfer. Presented at Positioning the Profession: the Tenth International Congress on Medical Librarianship, Brisbane Australia, August 31 to September 4, 2009. Retrieved from: http://espace.library.uq.edu.au/view/UQ:179795, reviews, Boulos MNK, Wheeler S. The emerging Web 2.0 social software: an enabling suite of sociable technologies in health and health care education. Health Info Libr J. 2007 24:2–23., Hughes B, Joshi I, Wareham J. Healath 2.0 and Medicine 2.0: Tensions and Controversies in the Field. J Med Internet Res. 2008 Jul–Sep; 10(3): e23. Retrieved from: http://www.ncbi.nlm.nih.gov/pmc/articles/PMC2553249/
Top Concepts, blogging, microblogging/status, collaborative editing, sharing, image sharing, audio sharing, iTunes, iTunesU, CinchCast, slides sharing, Slideshare, video sharing, Blip, Vimeo, Youtube, social networks, Major, Facebook, Special Communities, Niche, more
Personal Learning Networks
Why?
Learning
Community
Sharing
Currency
Employment, Blog=resume
Disaster/Crisis connections
Lessons Learned in Health Care Social Media, 2010
Storify: Tracking Patient Satisfaction & Outcomes (March 28, 2011)
Storify: How are patients using social media? (April 18, 2011)
Storify: What does public health mean to #hcsm? (May 9, 2011)
Storify: Engaging Patients with #HCSM: Let's do more of what we're already doing right (May 9, 2011)
Twitter
Finding People, "Looking for Twitterers in All the Wrong Places" – One Bad Idea and a Half Dozen Good Ideas, Don't, Use Twitter's built in "Find People" button, Do, Twitter Search, Check the at-sign (@) conversations, Twitter Groups, Who's nearby?, Twitter Local, Ann Arbor Twitter, MLive Twitter, Twitter Collections, Examples, GovTwit, MedLibs, BioTecher, TwitterPacks, Twitter Directories, JustTweetIt, Twellow, TwitDir, 10 Ways to Find People on Twitter, Twitter Search, TweepZ, Export.ly, Twellow, We Follow, Just Tweet It, Twitter Rel, Timely / Who Should I Follow, Down now, TwitDir, Twubble, TweepSearch
Twitter Chats 4 Health, #HCSM, #hcsmanz, #hcsmasia, #hcsmca, #hcsmeu, #hcsmeuES, #hcsmeufr, #hcsmla, #hcsmuk, #MDchat, #RNchat, #RDchat, #hpm, #mhsm
Twitter Tags, #palliative, #pt, #ptsafety, #FDAsm, #a11y, #spoonies
Twitter Chats 4 Ed, #edchat, #lrnchat, #edfuture
Tools for chats, TweetGrid, TweetDeck, TweetChat, Twubs
Alternatives, Enterprise: Yammer, Education: Plurk, Open: Identi.ca
Facebook Groups
Medical Library Mobile
Virtual Worlds Education Roundtable
Mental Health & Social Media Chat
LinkedIn Groups
Health 2.0
Higher Ed Social Media
Higher Education Teaching & Learning
Researching Learning in Virtual Environments
Social Media for Higher Education
Wireless Health
Virtual Worlds
recruitment
early college programs
outreach
alumni
distance education
social skills training
Enterprise
"Higher Education Bubble"
Articles, Peter Thiel (TechCrunch), "A true bubble is when something is overvalued and intensely believed," he says. "Education may be the only thing people still believe in in the United States. To question education is really dangerous. It is the absolute taboo. It's like telling the world there's no Santa Claus.", "If Harvard were really the best education, if it makes that much of a difference, why not franchise it so more people can attend? Why not create 100 Harvard affiliates? It's something about the scarcity and the status. […] It's a way to ignore that people are falling through the cracks, because you pretend that if they could just go to Harvard, they'd be fine. Maybe that's not true.", Thiel Foundation: Thiel Fellowship, "The Thiel Foundation will award 20 people under 20 years old cash grants of $100,000 to further their innovative scientific and technical ideas.", Thiel Fellowship Pays 24 Talented Students $100,000 Not to Attend College, 20 Under 20 Fellows, Pro, The Ivy League Bubble (Inigral), "Introducing prospective students to those communities during the admissions process is one way we can help unlock the value of "hidden-gem" schools that create deep and abiding value for their students.", Tech bubble? Maybe not. Education bubble? Maybe (SmartPlanet), "In the meantime, Thiel believes students and society would benefit more if students dropped out or would forgo college education and started new businesses instead. In fact, Thiel is putting his own money where his mouth is: he is staging a competition in which he will pay 20 college students $100,000 over two years to leave school and start a company.", Schumpeter (Economist), "applications for law school have dropped by more than 11% since last year, in part because students are beginning to realise that it makes no sense to pile up hundreds of thousands of dollars in debt in order to join the legion of unemployed lawyers.", Faulty Towers (Nation), "Going to grad school's a suicide mission.", Bad Education (N+1), "Highly represented among the new precarious teachers are graduate students; with so much available debt, universities can force graduate student workers to scrape by on sub-minimum-wage, making them a great source of cheap instructional labor. Fewer tenure-track jobs mean that recent PhDs, overwhelmed with debt, have no choice but to accept insecure adjunct positions with wages kept down by the new crop of graduate student-workers. Rather than producing a better-trained, more professional teaching corps, increased tuition and debt have enabled the opposite.", Is Higher Education Ready for "The Education Bubble"? (CampusTech), The bubble is FINANCIAL: tuitions rising significantly each year despite economic conditions and students taking on student loan debt they then cannot pay off., It is PRACTICAL: the degree no longer guaranteeing a job and a majority of employers saying that college graduates lack the skills for today's marketplace., It is CULTURAL: college professors in four-year colleges traditionally educating "for life, not for a specific job" even though today's college students need job-related education., It is ECONOMIC: the nature of work in a knowledge economy requiring skills unlike those of graduates of just 15 years ago., It is INSTITUTIONAL: a professoriate confronted with so many changes and demands with insufficient background or support to make changes beyond their ken or abilities., The question, "Is college worth it?" has gained a currency that should be troubling to college and university administrators., Con, Why College is NOT a Bubble (FASTcompany), "The other place the college-is-a-bubble meme might do some good is in the for-profit education sector. Dogged by persistent allegations of financial fraud and misleading recruitment practices, as well as increasing regulatory pressure from the federal government, the industry, a darling of the venture market just three years ago, has been weathering diving stock prices over the past year. These colleges, which enjoyed a decade of soaring enrollment with little or no oversight into the quality of education they provide, really do deserve the title of subprime.", Friends Don't Let Friends Take Education Advice from Peter Thiel (TechCrunch), "I find it particularly amusing that two of the most vocal advocates of dropping out of college are Peter Thiel and Mike Arrington—both of whom completed Stanford Law degrees. College dropouts Bill Gates and Mark Zuckerberg are strong proponents of finishing your degrees.", Is an MBA a Plus or a Minus in the Startup World? (TechCrunch), "Unlike stocks and bonds, education never loses value; and when you add experience, it gains even more value."
Prezi: The Bubble
Economics, part time faculty, distributed faculty, student loans, tuition costs, degree impact on salaries
Demand Driven Learning
About, Trends, Assessment, Proctoring exams, Competency-Based, non-grade/non-monetary rewards, community colleges?, Faculty, Certification, "Curating community faculty", Teachers as "social designers" (Gorbis), Economics, tuition?, salaries?, Models shifting, Sage on a stage, Guide on the side, Apprenticeship, Self-directed learning, One to many, many to many, few to few, one to one, Learning as..., community, conversation, personal enrichment, "democratization of content", ecosystem, P2P, Peer-to-peer, Person-to-person, Lingo, Skillshare, Skillswap, Open educational resources (OER), Open courseware (OCW), Micro-learning, Social tutoring, Social learning, Demand-driven learning, Collaborative learning, Co-learning, Agile learning
Types, Goal, Degree-oriented, Skills-oriented, Resources, Provide content, courses, pedagogy, structure, strategies, concepts, "wrappers", progression, competencies, skills, time sequence, best practices, pieces, images, lectures, slides, tools, games, writings, Provide people, "matchmaker services", Costs, degree > costs, content > free or fee or negotiated, instruction > usually costs, sometimes free or skillshare
Competition? Or Resources?, "matchmaking", Betterfly, Brainery, Ragged University, Skillshare, Sophia, Teachmate, Teachstreet, TutorLinker, Udemy (Academy of You), WizIQ, Zaarly, communities, tools, CollaborizeClassroom, GoingOn, Saylor, Share&Learn, networks, Cramster, EduGlu, Einztein, School of Everything, xplana, mobile, free online courses, CMU, Kutztown, MIT, OEDb, OpenCulture, Open UK, South Queensland, Stanford, Tufts, UC Berkeley, UC Irvine, Utah, Yale, services, General, Curatr, GFC LearnFree, mobile, LearnHub, TeacherTube, TED, VideoLectures.net, Wikiversity, YouTube EDU, Wolfram Alpha, Topic Tools, Academic Earth, Guaranteach, iKnow, Khan Academy, Mango Languages, Son of Citation Machine, LMS/Hosting, ConnectYard, ectolearning, Edu 2.0, Elgg, haiku learning, Ninehub, Topyx
Education & Social Media
Social Media for Education
Marketing, Social Media Usage Now Ubiquitous Among US Top Charities, Ahead of All Other Sectors
Orientation, Harvard & Fourquare
Emergency Communications
Student Recruitment
Teaching, Facebook to Teach History
Explore more, Facebook for Higher Education, Cutting Edge Technologies in Higher Education, Educating Educators with Social Media, Higher Education Administration with Social Media, Teaching Arts and Science with the New Social Media, Transforming Virtual World Learning, Misbehavior Online in Higher Education
Healthcare & Social Media
Articles, Study shows the potential of social media in health surveillance, Top Ten Ways to Engage Patients with IT, 1. reminders, instructions and educational information about their diagnosis and treatments, 2. Patients are looking to connect with others about healthcare – isn't it time for you to enter this dialogue in a meaningful way?, Facebook, Healthgrades, ICYou, PatientsLikeMe, Twitter, 3. Young folk, yes, but also "caregivers and family members going online on our elders' behalf.", 4. Offer caregivers tools like personal health records, online assessments, concierge services and communication portals, 5. Your patients trust you more than any other source for their personal health information. Are you leveraging that trust?, 6. Our patients are mobile – and are already accessing and documenting health information wherever they are. Are you meeting them where they are?, 7a. privacy, security, integrity of medical records, liability, increasing disparities in healthcare and payment issues., 7b. "Patients want these tools, and many patients are willing to display flexibility to address these concerns in return for more access to their physician and/or better information.", 8. Patient engagement improves health outcomes and it doesn't have to be expensive. Are you taking advantage of the variety of inexpensive tools available to you?, 9. Don't think of patient engagement as just another ROI business case. Are you placing too many barriers on your team's creative patient engagement efforts?, 10. Changing payment models means that patient engagement is no longer an "option". Are you still discussing its priority?
Guidelines, AMA Policy: Professionalism in the Use of Social Media, CDC Guidelines, FDA Social Media Process
Mayo Clinic Center for Social Media
Nursing?, Examining Facebook for Nurses, Oncology Nursing Society Social Media Policy (PDF), American Nurses Association DRAFT Principles, Howard's Summary & Policy Suggestions for Social Networking & the Nurse (PDF)
The Social Life of Health Information (Pew Internet, May 12, 2011), "I don't know, but I can try to find out" is the default setting for people with health questions., "I know, and I want to share my knowledge" is the leading edge of health care., "The online conversation about health is being driven forward by two forces: 1) the availability of social tools and 2) the motivation, especially among people living with chronic conditions, to connect with each other.", Of those who use social network sites (62% of adult internet users, or 46% of all adults):, 23% of social network site users, or 11% of adults, have followed their friends' personal health experiences or updates on the site., 17% of social network site users, or 8% of adults, have used social networking sites to remember or memorialize other people who suffered from a certain health condition., 15% of social network site users, or 7% of adults, have gotten any health information on the sites., 14% of social network site users, or 6% of adults, have raised money for or drawn attention to a health-related issue or cause., 11% of social network site users, or 5% of adults, have posted comments, queries, or information about health or medical matters., 9% of social network site users, or 4% of adults, have started or joined a health-related group on a social networking site.
Education
About
Adult learning
Flavors, 100% online, Hybrid, Face-to-face
Prerequisites, computer/tech, skills for students, skills for faculty, troubleshoot firewalls, adjustment, pretest, how to handle late registrations
"Beginner's Traps", try to do too much too fast, not enough prep time, too much prep time, over plan the project, Ramon Santiago y Cajal, Undue admiration of authority., Undue admiration of the self-proclaimed expert, The most important problems are already solved., The most interesting new tech to try are too hard., Preoccupation with applied science., Preoccupation with being serious, Perceived lack of ability, ditto
Tips, human contact, asynchronous, socialization, lounge, community building, social activities/space, faculty access, email group discussion, private email, through social media, phone, peer tech support / co-training, faculty, GSIs, champions, alumni of class, small groups, tech leader, trial & error, offer alternative assignments when tech may be a barrier for some, backup plans for each session
"Tips for Personalized Instruction Through Technology", 1. Deliver Instruction through Multiple Forms of Media, learning styles, 2. Gather and Use Immediate Feedback on Students' Understanding (Learning Analytics), 3. Give Students Options, 4. Automate Basic-skills Practice, 5. Practice Independent Work Skills, 6. Create a Weekly "Must Do" and "May Do" List, for the motivated / over-achiever, special needs, 7. Pretest Students' Knowledge Before Each Unit, customize to individual needs / abilities, 8. Be Flexible When Plans Go Awry, 9. Let Students Drive, 10. Share the Work of Creating Differentiated Lessons
Resources
Search, Open, CC: OER Search, Curriki: Open Search Engines, OER Commons, Open Course Ware Consortium: Search, App: OER Search, Health OER, Health OER Search, Open.Michigan Health, Apple Engine, MERLOT, Google CSE: OCW/OER Search, Open.Michigan Projects
"Wrappers", blogpost, video / Jing, forum, what else?
Assessment, UMass Handbook (PDF), ED.gov (PDF)
Tools
Collaborative, Co-authoring, Blogs, Google Docs, Wikis, Other, Design, Aviary, ConceptShare ($$), CoSketch, FlockDraw, StinkerDoodle, Twiddla, Flashcards, Collaboration/Sharing/Open, BrainFlips, CueFlash, Ediscio, Engrade, Flashcard Machine, Flashcard Flash, Flashcard DB, Flashcard Exchange, Flashcard Friends, FreeWorldU, HeadMagnet, IQfuse, Memorize, MuchoBeets, OmniMemo, QuizLet, Games, ProProfs, Flashcards, BrainGames, Quizzes/Tests, Assessments, Polls, Global, StudyStack, Flashcards, Hangman, Crosswords, Scrambles, Study Together, CoboCards, Cramberry, FunnelBrain, DIY, KitzKitz Flashcards, Koofers, Mobile, iFlipR, iKnow, StudyBlue, Evernote PLUS, SwipeStudy, Mindmaps, Bubbl.us, Mind42, Mindmeister, PearlTrees, SpiderScribe, Role play, Facebook, MMORPGs, Second Life, Twitter, WoW, Tools, OpenRPG, RPtools, DIY Tools, RPGMaker, Timelines, Dipity, xTimeline, more, MindMap Wiki List, ShamblesGuru, Robin Good, Free Tech 4 Teachers
Gaming, Gameful, IBM Gaming & Leadership Report, Games for Health, Organization, #g4h / #gfh, Health Games Research, RWJF, Games for Health Educators, Games for Change, Organization, #g4c, Collection, Public Health, Games in Education, Games + Learning + Society Conference, Games in Education, Games for Higher Education 2008 (article), Game Education Summit, Nobel Prize: Games, Serious Games, Serious Games Initiative, Serious Games Interactive
Talk/Present, Webinars/Presentation Tools, Commercial, Adobe Connect, Elluminate, Wimba, Google Docs, Slideshare, Skype, WizIQ, Zoho Show, Screencasting, Camtasia, Both, $$, Fraps, Windows, Free/Pro, Jing, Windows/Mac, Free/Pro, Screenflow, Mac, Free/Pro, More
Storytelling, Storify, xtranormal, Animoto, Prezi, more, CogDog, Deb Smith
Strategic
Pros, students, engagement, 24/7/365 access, costs, less expensive tuition, reduced travel costs, saves time, self-paced?, faculty, skills building, impact, makes it easier for shy students to participate, easier to manage balanced conversations, enterprise, market positioning, can reduce costs
Cons, not all use well, tech skill barriers, accessibility, digital divide, platform may disappear, content may disappear, not appropriate for all types of content
Challenges, Balance, Academic researchers need time for slow/deep thinking (@zephoria), Teachers & social media folk need to respond & react & think FAST (@zephoria), Institution needs to protect and position BOTH strongly, reward both, Ethics, both faculty & students may need training or guidance, professionalism, institutional policies, national or organizational policies, HIPAA, Tech support resources, Time & support to be innovative, Varying learning styles