Factors/Processes that Influence People's Sense of Place
by Graeme Eyre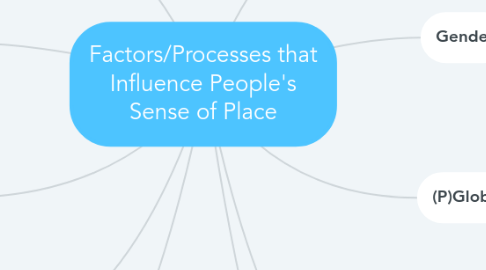 1. Age
2. Gender
3. Sexuality
4. Role in Society
5. Religion
6. (P)Globalisation
6.1. Globalisation provides people with a range of different ideas from outside their immediate locality.
6.2. people may then compare their areas with tohers - whcih may mean they notice things that are lacking which they did not notice before.
6.3. Local businesses may loose out because they can't compete with transnational corporations - in terms of financial or brand.
7. (P) Gentrification
8. (P) Migration
9. (P) Regeneration
10. (P) Hazards - synoptic link