English Web 2.0 Project Collaborative Activities
by Aylin Leventoglu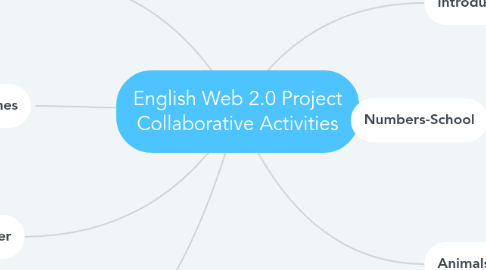 1. Likes-Dislikes
1.1. A common video about likes and dislikes can be created by a Web 2.0 tool.In addition online games or wordsearch puzzles can be created by Web 2.0 tools.
2. Toys and Games
2.1. Partners can be matched,each partner can describe the other one's traditional games or a traditional toys.
3. Weather
3.1. Partners can be matched and students can prepare a weather forecast of the partner's city or country.In addition weather vocabulary online materials can be created.
4. Collaborative Outcome
4.1. A collaborative story can be written.One partner starts,the other continues,.....Of course it should be an easy one.
5. Partners can be matced and describe eachothers' schools by using numbers,in addition online activities can be created about numbers and school objects.
6. Introduction of the students
6.1. Students introduce themselves via Web 2.0 tools, Online matching game or a quiz can be made about the students between partners.
7. Numbers-School
8. Animals-Abilities
8.1. Online riddles about animals can be created.Collaborative video can be created.