Il tuo business cresce con noi
Promuovi la produttività e il successo dei tuoi clienti collaborando con MindMeister, la soluzione di mappatura mentale online leader del mercato. Meister offre grandi quote di compartecipazione alle entrate e opportunità di partnership per rivenditori, esperti di mappatura mentale e partner affiliati.
Diventa un rivenditore
Estendi il tuo portafoglio di prodotti e beneficia di generose quote di fatturato.
Diventa un esperto
Unisciti alla nostra rete esclusiva di esperti, insegnanti, formatori e consulenti.
Diventa un Affiliato
Monetizza il traffico del tuo sito web indirizzando gli utenti a MindMeister.
Cerchi assistenza nella tua zona? Contatta uno dei nostri partner MindMeister qualificati o contattaco direttamente.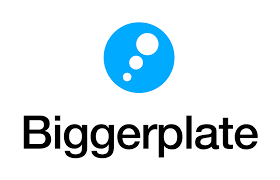 Expert
Biggerplate.com is the global home of mind mapping, providing templates, tutorials, and training to help you get more from mind map software. Access thousands of mind map templates, a huge library of video tutorials, and expert training and consultancy services for your organization.