7 Functions of Marketing for Target
by Crystal Perez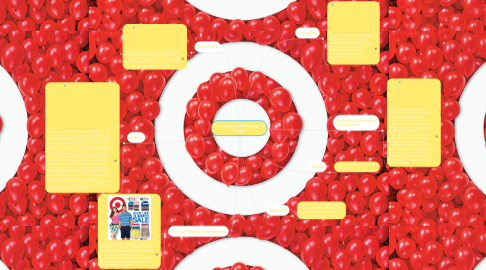 1. Distribution
1.1. Target's customers receive their products in different ways. They can order online and have it delivered to their house, us the drive up service, or the pick up service. Or they can just go and shop themselves.
2. Financing
2.1. Target accepts many different forms of payment including: Cash, credit, debit, gift cards, Target REDcards, PayPal, and checks.
3. Marketing Information Management
3.1. Target can get customers satisfaction data from customers by having them take online surveys (which they do) and maybe having Instagram/Twitter polls. Target does not use social media to gain customer information. 3 questions I would ask a customer to help me gain feedback n the products the company offers would be: 1) Do you think we offer a large variety of products? 2) Are there any products you think we should sell? 3) Do you like the products sold here at Target?
4. Pricing
4.1. Target's normal pricing varies depending on the items but they're always reasonable. Target has so many different ways for you to save. Some of which include: Saving %5 with your REDcard at checkout on all your purchases, getting $0.05 off your total with every bag you bring, getting $5 gift cards whenever you buy 2 or more specific items at certain times ("Buy two gallons of Tide and get a $5 Target gift card!"), buying items on clearance or whenever there is a sale going on (summer, winter, back to school, holidays, etc.). Target understands that all this can be hard to keep up with while you're at the store shopping so they made an app! When you download cartwheel you can view Target's weekly ad, scan items to see how much they are and see if there are any sales at the same time.
5. Product/Service Management
5.1. Target sells a wide variety of products. Some of which include clothes, food, and furniture. Because Target is a retail chain, the stores change their products depending on where they are regionally and seasonally. An example would be Target's clothing brands.
6. Promotion
6.1. Target currently has a Labor Day furniture sale going on. And another form of promotion the store is doing would be the REDcard program, where members get %5 off each purchase and get exclusive extras.
7. Selling
7.1. Target sells it's products in-store and online.