What will my PLN Plan look like?
by Taylor Fenton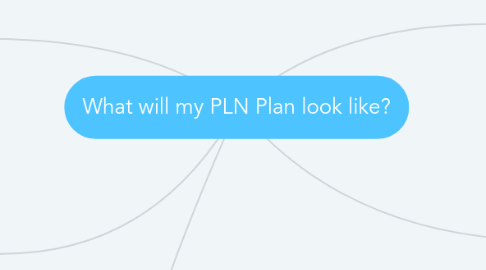 1. Maintenance Plan
1.1. When new websites are created, add them to resources
1.2. Remove websites as they are not needed from resources
1.3. Add helpful websites for teachers
2. My Career Goals
2.1. Elementary Education
2.2. Dance Instuctor
2.3. 3rd-5th grade
3. Resources
3.1. Twitter: to make connetions
3.2. Facebook: to follow pages of people involved in similar interests
3.3. LinkedIn: to make professional connections
3.4. Google+: to follow communities of people in the same field
4. What can I learn?
4.1. Mobile Learning
4.2. Inspiration for inside and outside the classroom
4.3. Multimedia platforms to educate
5. My contributions
5.1. Knowledge of technology
5.2. Connect and inspire