Placebo Effect
by
Roy Grubb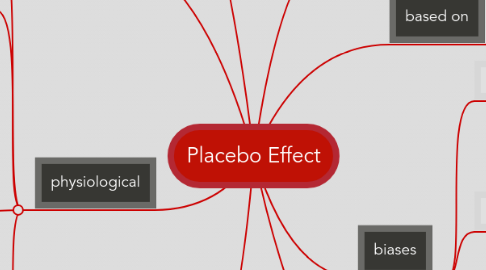 5.0
stars -
1
reviews range from
0
to
5
defined
The treatment effect measured in the placebo arm of a clinical trial, which includes those subjects who have received a fake or inert treatment. If a trial is rigorously designed, placebo effects should include everything other than a physiological response to a biologically active treatment. Therefore, we can subtract placebo-effect findings from the treatment group, who will display treatment effects plus placebo effects, and we are left with a measurement of the treatment effect alone.
illusions of observation
regression to the mean
a statistical phenomenon that includes extreme symptoms becoming less extreme as a matter of course. For any variable symptom, periods of time when symptoms are at their worst are likely, by chance alone, to be followed by a return to more average symptoms.
self-limiting conditions
biases
of observers
of subjects
countered by
conditioning
subjects associate a treatment ritual with feeling better
Hawthorne effect
the very fact of being observed in a clinical trial results in a change in behavior and reporting (McCarney et al. 2007)
trial effects
subjects more likely to:
physiological
the ritual of treatment
if treatment involves
Believing one is being treated may reduce
Hands-on treatments
based on
The Poor, Misunderstood Placebo
by Steven Novella
Skeptical Inquirer