Section 103 Phase 2
by
Kafui Monu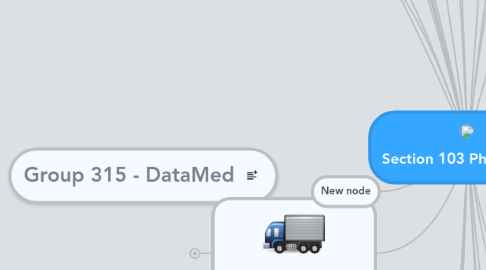 3.0
stars -
1
reviews range from
0
to
5
Section 103 Phase 2
OUTBOUND: Customers can apply different skill sets for different jobs, rather than having to focus on one
Low cost + Low price
Provide opportunities for student employment to reduce cost
Spread words to their fellow classmates
New node
New node
dsf
have a clear understanding of what it takes to successfully market your home.
Adequate- Value Proposition(VP): Good use of the Value Chain Model in determining which activities the business can excel in so customers keep coming back. "Customer Service" is an appropriate Primary Activity, and "Tech Development" is an appropriate Support Activity to have selected. In future however, show me WHY these are appropriate parts of the Value Chain for VAnalyst? HOW is the environment ( Phase 1) compatible with this VP? I agree with most of what you said for Customer Service, except how is "gaining access to customers FB, Twitter" going to bolster your company's service offering? You've made a good start on showing me how IT can be used to develop + materialize this VP, but make that link clearer. Show me, HOW can you use technology to "seek feedback from customers + focus on satisfying their need?." Also tell me what is the benefit of your tech developments? HOW does having "real time updates and reports" support your Primary Activity?You've done a good job at addressing these questions with your CRM recommendation. Now do it for the rest.
Customer Service, Dealing with clients and their stock profolios, develop close relationships and trust with local clients, Maintain customers' brand loyalty and persistence to the company, gain access to the customers in popular social media like Facebook, Twitter, New node, excellent communication to clearly and efficient help investor decisions, when giving suggestions about buying/selling stocks, provide customers with detailed and reasonable explanations, seek feedbacks from customers, focus on satisfying their needs& addressing their issues
Technology Development, Real time updates and reports on customer investment choices (prospective investments) sent through either email or mail, investing in customer relationship management software to better communicate with the customers, also lowering the costs
Transaction Fees, Charging a transaction fee for every trade, depending on the type of transaction
Subscription Fees, Investors have to pay monthly service fees for a full or discounted broker service (depending on consumer preference)
Group 302: Good Foods
Weak+ I am not sure about what you mean by "selling food at a lower price" in your value proposition. Do you achieve it by farming products yourself or looking for cheaper deals from suppliers? However, I just do not see any of them would work. Producing your own organic food will incur a huge start up cost. Suppliers may be reluctant to offer a better deal because Good Foods is not a large scale company. Also, buying directly from farmers means that there will be extra transportation costs. This is one area of concern. Also, I would like to see your group can use value chain model to analysis your business. However, I do agree that customer service is an important poart of the value proposition.
Value Proposition
We sell Organic foods at low price; organic foods are usually expensive so selling these at lower prices gives us a competitive advantage, Unique Selling Point
Supply chain management is much simpler as we get our supplies directly from farmers
Healthy foods which therefore increases demand
Brand Image: Great prices for Great quality
Since we are a small chain it enhances customer loyalty
Customer Service, Since we are a small company in a niche market, greater customer service as it can make more personal connections
Revenue Model
Low costs on supply to maintain low prices
To ensure lower costs we buy directly from farmers to reduce supply chain costs
Partnering with bigger chains for financial support and gaining economies of scale; help us gain access to a larger customer base
Group 301 MoveIT
Adequate I agree with most of your value proposition. I would like to see how improving outbound logistics would help MoveIT. For example, MoveIT can provide real-time tracking service to customers or use GPS to generate the shortest route from Point A to Point B. My concern is that if you are able to take advantage of social networking. Even though the cost is low, many competitors have already been promoting their service on Facebook or Twitter. The result may not be as good as expected. Moreover, I am not sure if MoveIT should enter new storage service. This will incur extra start up cost.
Value Proposition
Focuses on marketing and sales, Reliability, Delivering services on time, Well trained staff to ensure safety and reduce insurance expense, Flexibility, Acommodate customer's special demands, Provide storage services, Partner with furniture companies, Students receive coupons of furniture shops after using our service, Brand image, Sustainability - Save on gas/environmental friendly, Take advantage of students' social networking such as Facebook and Twitter to appeal more our target market
Revenue model (Low cost and Low price)
Partner with student organizations, Advertising through clubs and causes
Online services, Online booking system which will reduce costs and maximize efficiency of data storage (More people will book)
Storage Services, Stable income, Expand market by not limiting service to students = More revenue
Providing opportunities of student employment to reduce cost, Provide word of mouth among classmates and friends
1) What is the value proposition of your company? 2) What is your revenue model?
Group 305: VanRealty
Adequate Make good use of value chain model to explain your value proposition. However, I would recommend your group to focus on one or two activities that will benefit VanRealty the most. I would like to see more explanation on customer service because this is very important for a firm like VanRealty. As for revenue model, I am concerned how do you prevent agents from promoting only high-priced houses because of the commission scheme.
Value Proposition
Support Acitivites, Human Resource Management, providing incentives, ex: staff appreciation day, BBQ's, company retreats..., Technology Development, virtual design software, make changes to the design of houses to help customers make decision about their possible profit margin on the buy of their house, Firm Infrastructure, better communication and messaging, ex: BES: blackberry enterprise system, Procurement of Resources, online annual reports, stats of different neighbourhoods and competitiors
Primary Activities, Marketing and Sales, open houses, commission, Customer Service, on hands call customer representative, Outbound Logistics, provide packaging and shipping management systems, delivery trucks, staff
Revenue Model
personalize their experience when buying and selling houses, help make it a less stressful experience
relating value of the house to commission, as the value of the house increases, so does commission because it is harder to sell a house that is in a higher price bracket
SELL HOUSES
Cutting cost by having a more efficient info system
Group 306 - City Workforce
Adequate - Able to use value chain model to explain your value proposition. However, I am not sure if you can replace HR departments of some companies. I would like to see why you are able to do so. I recommend you to focus on one or two activities that will benefit City Workforce the most. As for revenue model, I am not sure if no physical storage = low cost.
Value Proposition
Providing a service that will satisfy both the employee and the employer because they're paying for both looking for a job and companies looking for employees
Specializing in Operations, human resources and procurement of resources, Human Resources, Replace the HR departments in companies bu efficiently Matching the right person to the right job, Operations, Providing resources in terms of labour to companies, eliminates the frustration of finding an employee through online mass posting job sites, website is open 24/7; open hours for easy accessibility, Procurement of Resources, Good matching history with previous companies, Company has experience in hiring these people
Target market is not huge corporations: it's smaller companies or companies looking for unskilled, cheap and temporary labor.
Revenue Model
paying a fee to match employees ($) to companies ($)
More than just a job posting, Will have description but need to pay more to contact the appropriate employer, companies pay for postings on the site
low costs, Few people to maintain the site; low cost of labour resources including customer service line, no physical store
New node
Group 307: VanRealty
Value Proposition
Diverse Selection of Property, Attracts the full demand
Always dominating the competitive brokers fee, Customer pays the least
VanRealty APP, View current houses for sale, Deal of the day, Easy accessibility, To agents, Prices, Address, Researching the environment of the property, Creating a profile, Allowing VanRealty to cater to the customers personal needs, Online auction bidding war
Free Appraisals, To encourage sales
Lowest brokers fee in town (commission)
Revenue Model
(Price of property sold)(Brokers fee) = Revenue, $1,000,000 House x 0.02 Brokers Fee = $20,000 Revenue, Distributed among the company and the agent
Move It: Group 316
Weak+ VP: Try and use class material to make your VP succint ( eg. Value Chain Model). If you're arguing that Sales & Marketing, and your superior Logistics is what keeps customers coming back, then you need to tell me WHY this is the case. Once you've told me WHY, you can tell me HOW you will do this. You seem to be skipping a couple of steps. " Ensuring trucks on time..." is a good start for HOW your VP will be executed. Now just tell me why having timely delivering will bolster Datamed's VP? Remember, making this type of linking is important. Revenue Model: Although you've used course material, only do so when its APPROPRIATE. The Value Chain Model helps you develop your VP.
Revenue Model
Primary activities: selling the service of moving, Sales and Marketing, Target marketing towards students and immigrants since Vancouver has a large population of both, Computerized ordering system, Create branding through recognition of company colours ex. U-Haul's orange, Supply Chain (procurement of resources), Packing material, Making deal with suppliers for discounted prices, Rolling carts and ramps, Inbound logistics, Storage system, New warehouse to house fleet, Operations, GPS to track drivers
Value Proposition
To be the #1 moving company in the city of Vancouver through branding and efficiency in delivering customers contents to their desired location., Create value in our services, Referral bonus program, Provide customers with detailed information about their vehicle, movers, and drivers, Ensuring trucks are on time and nothing is damaged in the process.
Group 317: City Workforce
Good- VP: Good job! You've identified and justified (well) why you believe "Marketing" and "Customer Service" are key parts of the value chain. Just to be clear however, "Tech Development" is only a key part of the chain in that it SUPPORTS the primary activities of "Marketing" and "Customer Service." I like how you've gone a step further, and told me HOW this value proposition will be fulfilled. e.g. " Creating a channel in which employees...." + " matching employees with..." This is what you will be asked to do in Phase 3. Revenue Model: You've clearly identified the various revenue streams, and at times justified why they are compatible with how Workforce operates ( refer to your "Subscription Revenue Model" node(s)). For "Advertising Revenue Model" + " Sales Revenue Model," go one step further than just identifying them. Tell me WHY these are good revenue models to have. How are they compatible with how Workforce operates? How do they capitalize on Workforce's VP??
Revenue Model
Subscription Revenue Model: City Workforce makes money by charging a small fee to both potential employees (workers) as well as companies who are using City Workforce to seek people out., And because it's only focus on short-term employment opportunities and therefore high turnover rate provide chance to earn more revenue., "Plus" Subscription with enhanced features
Advertising Revenue Model: Companies can post their advertisements on the website to try and increase applicants.
Sales Revenue Model: Online resources to help employees with their job search- books, movies, ect.
Value Propostition
The key point of the value chain of this company is its technology development . Via its database and internal searching tool, it helps both employees and employers find each other faster., It's different with the traditional manufacturing enterprises, so there is no specific inbound logistics and outbound logistics., Efficiently matching employees with companies for short-term recruitment
Marketing and Customer Service are also key things that City Workforce needs to focus on due to its constant communication with people and need to attract different companies and individuals to use their service., Creating a channel in which employees and employers can communicate, Marketing: "What can City Force provide to companies and employees?"
Group 318- Data Med
Adequate VP: A little long-winded, but I liked how you told me that you were going to leverage IT to improve customer service. I also liked how you told me what the intended benefits of doing so would be eg. " reduced wait times" etc. Good job with the identifying the Primary Activities that will enable Datamed to realize it's overall Business Strategy ( or as you've called it, their "Overall Proposition"). Would have been nice however, to have shown where Supporting Activities could be utilized to ensure a sound delivery of ALL 3 of your Primary Activities ( "Customer Service, Marketing and Operations"). Revenue Model: Please state clearly how they make money. Are they using a Subscription Sales Model, a Sales Revenue Model, an Affiliate Revenue Model, or a combination?
Value Proposition
value chain (ideas), Customer Service, Customer centered strategy, Excellent patient care, Efficient medical processes, Able to fufil customer demands, Understanding of customer's health issues, No wait times for urgent procedures, Marketing, Understanding customer needs, Able to treat a variety of health issues, Treating them in efficient manner, Operations Management, IT, Developing a new IT systems to increase costs and create new revenues, Also improving efficiency, Software can be created to manage patient turn around time and maximize the efficiency of our facilities., Mission: To provide quality health care services in a timely manner while providing an efficient and comfortable environment for patients
Overall Proposition, Datamed is a business focused on delivering exceptional quality health care and high quality customer service. They will attract customers by marketing outstanding customer service, patient care and develop a loyal client base by delivering on that promise. Also, they are going to be using IT to further improve their customer service. It can help decrease customer wait times, educate customers about health issues.
Revenue Model
DataMed generates revenue by providing a wide variety medical services., These services are timely, high quality and focused on patient care., Revenue will be generated from emergency procedures as well as follow up care and any other health related services., Datamed also generates revenue from a pharmacy and at home services.
Group 319: City Workforce
Weak+ VP: Not entirely clear. What part of their value chain model do they currently excel in? What can they so customers keep coming back? Merely, "providing good quality temporary employes" does not explicitly show me what VALUE Workforce can create for it's customers. I will assume that there is some strategic significance for having placed the value chain on your mind map. Remember however, referencing course material is GREAT, but only put it in if it's a) appropriate and b) you can justify why it is important for it to be referenced in the first place (e.g. How does it contribute to Workforce's VP? What benefits does it help Workforce realize- cost efficiencies etc?). I agree however, that "Operations," " Marketing and Sales, " and "Customer Service" are key primary activities. Revenue Model: You've clearly identified Workforce's 3 (current + potential) revenue streams, but have failed to justify why they are compatible with how Workforce operates. Try and go one step further than just identifying them. Tell me WHY these are good revenue models to have?How do they capitalize on Workforce's VP? What benefits can be derived from having these multiple revenue streams? Do they compliment each other, or is there a threat for revenue cannibalization?
Value Chain
Inbound Logistics
Operations, Fast matching systems between needs and our staff; requires a technological system
Outbound Logistics
Marketing and Sales, Better understanding customer needs, Leverage connections across countries
Customer Service, Customer feedback service, New node
Value Proposition
To provide good quality temporary employees to client firms that allow clients to focus on their core competencies, New node
Revenue Model
Subscription, Accessing to some private content and info about companies, employees, ratings, feedback
Sales, Commission on contractual agreement (salary)
(Advertising), we could develop our website to gain profits from ads, related to our business
Group 320- Good Foods Canada
Weak VP: Not entirely clear. Good start however on analyzing the various primary activities. Although, what is the MAIN activity that Good Foods will excel in? What will differentiate it from its competition and make customers keep coming back? I think it will be very difficult for them to excel equally well in "Inbound Logistics, Outbound Logistics, Marketing & Sales, and Customer Services." As a supporting activity, I was surprised that you did not mention "Technology Development," given that you had referenced its benefits when discussing how you would realize your Primary Activities. Revenue Model: Clearly Identified. Take it one step further though and tell me why this is an appropriate model to have? How does it align with Good Food's VP and overarching Business Strategy?
Value Proposition
Value-chain, Primary activites: - imbound logistic- delivery will be efficient through the use of IT - Outbound logistics- cx can get the products delivered home or they can come into a store to buy them, delivery process will be the use of IT - marketing and sales- advertising via online flyers and paper flyers and radio ads - Customer service- we will have recipes using our products, and reinbursement if they are not happy with the product, deliver their food if they order it online, Supporting value activities: - the focus is on procurement state strong relationships will be built with our vancouver based farmers because we are local
we provide high qualityhealthy products at reasonable prices for people concerned with their health and where their food comes from, our products are produced in enviromentally friendly farms not using pesticides or hormones, unlike typical industrialized food. A strong collaboration with local suppliers, who are committed to healthy products, will ensure fresh high quality product
Revenue Model - sales revenue model: our profit will come from large volume sales through online store and instore
Group 315 - DataMed
Adequate VP: Customer Service is a valid and appropriate Primary Activity of the Value Chain to use for Datamed. However, jumbling primary activities and supporting activites together thereafter, is confusing. It looks like you've just thrown in concepts from the Value Chain onto the mindmap so as to show you referenced class material? Remember, ONLY use the parts of the course material that is APPROPRIATE for your company. Since you've selected "Customer Service" as your Primary Activity ( which I might add is correct), then you need to a) show me HOW the environment factors (identified in Phase 1) are most compatible to this VP, 2) WHAT supporting activities will support this Primary Activity, HOW will they do so, and WHY. You've made a good attempt of this with Technology Developemnt, but failed to tell me WHY " having the newest, most accurate, and efficient tech" and "continuously having R &D" will improve Datamed's customer service and achieve Datamed's Business Stratey of streamlining its costs. You've done a good job at showing how "HR Managment" supports the Primary Activity. With regards to "Inbound Logistics": How does this Primary Activity support another Primary Activity (Customer Service)? If you're going to use "Inbound Logistics," show then how there are synergies between having both of these Primary Activities as your VP. Here you could have shown how leveraging certain parts of your Supply Chain Model can help bolster customer service offerings. Revenue Model: Well identified, but your reasoning uses some fallacies. e.g. " Give new prescription....will make money off of it." How is this so? Just because a medicine works well, doesn't necessary mean Datamed will make exorbitant profits from it. Also how is "education extremely important for increasing revenue?" Remeber to justify all your statements.
Value Proposition
***Provide Customers with the best service by having the most knowledgeable staff, keeping client information confidential, and having supplies needed on hand, Marketing and Sales, Dealing with patients while they are in the office - fast and accurate service, CustomerService, Keeping customer information confidential, how receptionist deals with customer complaints and concerns, Clinics will want to know which prescriptions work the best for certain conditions and symptoms - customer feedback, Customers satisfaction with service, Inbound logistics, Having proper supplies to meet client demand, Having the right drugs on hand in the right quantities, Have a database to keep track of orders and stock, computerized system, Technology Development, Having the newest, most accurate, and efficient technology to meet patient's needs, continuously have research and development to make sure clinic is up to date, New node, Human Resource mangement, Doctors and patients have a very personal relationship - need to have staff that is well trained to handle all sort of customers - make customers feel comfortable and safe, Important to be able to feel as though you can tell your doctor anything about your health and well being
Revenue Model
Sales Revenue Model, Giving customers knowledgeable and accurate answers to their problems, Customers will want the best information since it has to do with there health, Medical industries is based of customer service, Education is extremely important for increasing revenue, applying this education to help the clients, Excellent Service is extremely important - Knowledge is the key behind service
Affiliate Revenue Model, Doctors also make money off of prescriptions, must be able to support why they are recommending specific medications - can't simply recommend a medication because they will make the most money off of it, Give new prescription that work well and that you will make money off of, Often have the newest medication in clinics because suppliers of medication want doctors to recommend there new product - portion of the profit made off the prescription goes to the clinic
Group 312: MoveIT
Weak+ Value Proposition(VP): A good start but you seemed to have merely stated what the company's strength's are, (e.g. "being small," "reliable and one time" etc.) Take this one step further. Tell me what part(s)of the value chain ( model taught in class) does this company currently excel given theses strengths you've outlined ?Where does it have the capabilities to excel in? Most of all, tell me HOW excelling in a certain part of the value chain will keep customers coming back. For example, you've said "Customer Service." That's a good start, but now tell me WHY this Primary Activity(PA) is in fact a valid VP, and what Support Activities can be used to support this PA and MoveIT's Business Strategy. Revenue Model: You've clearly stated its a Sales Revenue Model, but have failed to substantiate this by showing me why this is the best revenue model to employ given the business environment (strength's & weaknesses identified in Phase 1). Merely providing me with information as to how the sales model works is not enough.
Value Proposition
Offer affordable prices
Customer loyalty developed by excellent customer service (efficient and safe)
Small but specialized moving service (easier to tailor to customer needs)
Matching customer needs - making it easy by supplying manpower (an experienced moving team) - caters to customer's schedules instead of fixed times
How do they attract customers? - appeal to locals in Vancouver, paying attention to students and immigrants (more personalized)
Why do customers choose to do business with them? - local, efficient, safety-guaranteed, flexible (time/schedules/$)
Reliable and on time
Revenue Model
Sales Revenue Model - Revenue based on how many customers pay for service - Appeal to locals/students/immigrants through word-of-mouth from other satisfied customers, club postings, community center ads, pamphlets and flyers - Recorded on a traditional paper filing system - Can cooperate with student clubs or universities
Affiliate Revenue Model - in future, can offer discounts to repeating customers (especially for students)
Group 311: Good Foods
Weak- VP: Try and be clear about what part of the value chain model GoodFoods can excel and why you think this is the case. I agree that "Logistics" and Customer Service would be valid area's to focus on. Now tell me why. You've skipped this step and gone straight into telling me HOW they will do so (e.g. "offering a diverse selection...." + "distributing dietary information cards....") This is great, but we will be doing this sort of analysis in Phase 3. Revenue Model: unclear. What exactly is their revenue model? Is it a Sales Revenue Model? An Affiliate Model? A subscription Model? I'm not sure how having a "Frequent buyer card" or "Online Shopping…" tells me exactly how Good Foods makes money by capitalizing on its value proposition. Try and make that link clear, and be as succinct as possible. For example, you've said your VP includes having a "knowledgeable staff..." This could allude to a VP focused on a Value Chain primary activity of Customer Service. This primary activity could be capitalized on, by having a frequent buyer card, so that management can analyze customers buying behaviour, and best cater to their needs in the future. Good Foods could perhaps generate revenue from its frequent buyer membership cards, by charging a nominal subscription fee to apply for one. Customers could be inticed to get one due to the "extra benefits and store credit offerings." See how I've made the link between the VP and Revenue Model, as well as incorporated IT into the mix?
Value proposition
Bringing quality, organic products to customers while promoting a healthier lifestyle., Offering a diverse selection of local and imported products, benefiting the local economy.
Knowledgeable staff who can help customers with their food choices., More customer service: distributing dietary information cards throughout the store.
Managing Transportation and logistics so produce will always be delivered fresh and on time.
Revenue model
Online shopping: customers can buy online using credit card and PayPal payments.
Groceries bought in store can be done through self-checkout., New node
Frequent buyer card., Customers can sign up for a frequent buyer card to gain extra benefits and store credit.
Selling organic foods.
Group 308: Good Food
Good- Made good use of value chain model with detailed explanation. I am impressed with your work. My only recommendation is to focus on one or two activites that will benefit Good Foods the most. Keep it up!
Value Proposition
Support Activities, Procurement of Resources, Analyzing customer trends in having a good idea of what to order, (possible jit system?) where produce is delivered daily., Using SCM for better forecasting, measuring the weight of the produce which was sold, and talking to the supplier in ensuring the freshest produce is brought (Automated Communication). Trying to forecast demand and helping communicate with the suppliers, keeping information flowing, Human Resource Management, Training our staff members, in ensuring that they too are educated about the purpose of the organization, and helping them pass on the knowledge to our customers
Primary Activities, Marketing and Sales, Primary Activities. Marketing and Sales is our value proposition, educating our customers on the benefits of healthy living and giving them a complete shopping experience by helping them making positive choices. Ensures in helping with repeat customers, Trying to create a community experience,almost local place and creating your identity. You are what you buy, Educating our customers on the benefits of healthy living and giving them a complete shopping experience by helping them making positive choices. Helps in ensuring repeat customers, Inbound Logistics, Our value proposition is that we offer fresh food and we accomplish this by having a good logistics system as it is a perishable good we are selling. Involves the use of support activities to ensure that we are always having the freshest produce. Everything in terms of value chain is all inter-connected with each other in ensuring that our value proposition is met successfully to create a revenue model
Revenue Model
Sales Revenue.Selling people the food and the experience (part of our sales and marketing value proposition)We are selling the product (organic food) as well as the experience of the lifestyle (part of our value propositions)
Group 309 MoveIT
Weak+ Based on what your group proposed, I would put my focus on marketing and sales with operations. If you choose quality over quatity, then it is VERY important for you to promote your service and why customers should pay a premium. For example, your specialty boxes will give extra protection to furnitures, items etc. With that, then your group can work on improving operations.
Value Proposition
Main focus is on Operations
Focus on availability (a moving truck will be available if booked a week in advance)
For this to happen, we need a good scheduling system that is efficient and dependable
Focus on quality of service (over quantity) - may have higher costs, but pricing is not our main focus, supply speciality company boxes to customer in order to ensure that highest protection is available
revenue model
Sales based - service (pricing with base fee (depending on size of truck required) with per kilometer fee that will help charge distance)
Group 310
Weak I believe your group misunderstands the meaning of inbound and outbound logistics. Please read Phase 2's lecture notes on definition of inbound and outbound logistics. I would like to see further explanation on how IT will help companies to filter workers efficiently. I would like to see more detailed explanation on revenue model as well.
Value Proposition
INBOUND LOGISTICS: How we convince applicants and companies to come to us., INBOUND: Free for the customer means easier for them to get started, low commitment
OUTBOUND LOGISTICS: How we pair companies and applicants together, and thus provide value., OUTBOUND: Matching jobs to specific applicants from a vast network (supply chain), OUTBOUND: Low information lag because the online model allows instant updating., OUTBOUND: We provide the largest number of jobs available through our vast international network, and the most diversity in available qualified applicants
OPERATIONS: IT that allows us to deliver a strong and friendly user interface., Multiple file formats for import of resume, pdf, doc, etc, Easier for companies to filter out the skills that the companies really want, Aps allow regular interaction, New node
Customer Service, Trained help and webinars aid with building resumes and developing soft skills
Revenue Model
Advertising
Transaction Fee
Subscription fee (potential), To enhance the quality of the applicants
Commisions: A percentage of pay for work done.
Group 304: VAnalyst
Adequate - Agree with your value proposition. I would like to see you focus more on personalized service in your value proposition. Return on investments is obviously important. But better personalized service helps a small firm like Vanalyst separates themselves from other small investment firms.
1) Value Proposition
Simple Financial Help, Build customer loyalty and trust by offering a personal relationship with a certified advisor, Personal Wealth Management - Saving and planning for today, tomorrow and the future, - history of strong returns and steady growth of our clients investments for our clients we will help you grow your net-worth while planning for you to live your life, the way you would like to, Professional Investors who analyze the markets daily to ensure the investments are doing well and we are optimally placed in the market - They are available to offer our clients personal advise daily
2) Revenue Model
A flat fee for funds invested, followed by a back end commission on all profitable returns on the investments. On the sale of sound financial advice selling - Mutual Funds, Stocks, Commodities, insurance policies, Keeping the customers up-to-date of their investments by offering customized reports online and through mail
Hourly fees for estate planning, and other life planning services
Group 303
Adequate Explain the value proposition really well by using value chain model. I recommend your group to focus on one or two activites that will benefit VanRealty the most. As for revenue model, I am wondering how do you prevent agents from promoting only expensive properties because of more commission? I am also not sure if there will be companies to advertise on your website because of VanRealty's current position.
VALUE PROPOSITION
Provide QUALITY SERVICE to find the best houses :), PROFESSIONAL MARKETING, provide QUALITY, UPDATED INFORMATION for customers via WEBSITE (IT): statistics, housing market conditions, economic conditions, updated listings, etc, have a list of QUALIFIED REALTORS that can assist us in getting home ready for the market., Choose specific housing MARKETS that customers want: have appropiate houses for appropiate markets (eg: luxury vs budget houses vs condos), professionally designed information package to floor plans and full internet exposure, satisfy customer specs: sq feet, bedroom/bathroom amounts, location etc, PROFESSIONAL SALES, Hire people with previous sales expertise in order to draw initial skeptics in, HOW to PROMOTE QUALITY?: Advertise various awards and accolades to help draw in more customers, Aim for easy-to-understand, yet prestigious advantages of the firm
REVENUE MODEL
AKA: Sales Revenue Model, each realtor receives commission for the houses they sell, MAIN SOURCE: Website promotion, Attracts customers TO INQUIRE, use house bidding processes to GENERATE SALES OF HIGHEST VALUE
Advertising Revenue Model (?), receive fees for advertisements posted on website, Revenue for ad space on property signs
Subscription Revenue Model, For access to exclusive listing, buyers have to pay subscription fee per time period., JUSTIFY: will it work? Will customers think it's worth it
MAIN REVENUE MODEL: Transaction Fee Revenue Model, Take commissions on home purchase and sale
New node
New node
New node
New node
New node
New node
New node
New node