CURRICULUM
by
Deanna Morgan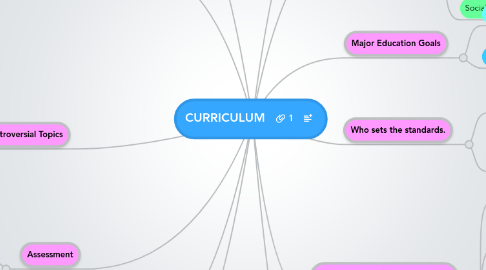 0.0
stars - reviews range from
0
to
5
CURRICULUM
Please see attached files for more examples.
What is it
• Curriculum is what is taught in and outside of the classroom.
What to learn?
Reading
Writing
Math
Science
Social Studies
Major Education Goals
TEKS
NCSS
Who sets the standards.
TEKS
NCSS
Standards speciifc to each level of schooling.
Between the TEKS and NCSS standards teacher will have a great understanding of what needs to be taught at each level and how to assess students understanding of what they need to know.
TEKS examples
Unlike the TEKS, the NCSS standards are clustered for grade level. They break it up into elementary, middle, and high school. It is not as detailed as the TEKS but does give the key things that teacher need to focus on for each grade level under each of its standards.
NCSS Examples
specific strategies for instruction
TEKS
NCSS
Modification to the Curriculum
With both the TEKS and the NCSS the modification are up to the teacher. Both understand that the teacher is the only one that can gage students ability on an individual standing.
Controversial Topics
TEKS
NCSS
Assessment
Though out the TEKS and NCSS standards it uses Bloom's Taxonomy principle to give teacher the assessment tools to make sure that student know that information
The TEKS are designed for assessment. It is the knowledge and skills that a student must have to pass the state test.
Pedagogical Knowledge
TEKS
NCSS
Theory
TEKS
NCSS
References
Myers, Charles B., Dougan Alberta Macke,, Baber, Ceola Ross, Dumas, Wayne, Helmkamp, Caroline J. , Lane, James W. , Morganett, Lee, Solomon, Warren, and Theisen, Richard (2002). National Standard for Social Sutides Teachers. (National Council for the Social Studies).Silver, Spring, Maryland.
Texas Education Agency. Chapter 113. Texas Essential Knowledge and Skills for Social Studies Subchapter B. Middle School. http://ritter.tea.state.tx.us/rules/tac/chapter113/ch113b.pdf
Mali, Taylor. (2005,November12) The The Impotence of Proofreading. October 05, 2011, http://www.youtube.com/watch?v=OonDPGwAyfQ