KEY012 - Does Financial Planning lead to wealth?
by
Scott Plaskett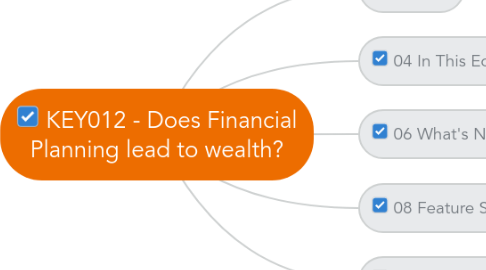 0.0
stars -
0
reviews range from
0
to
5
Help, I'm a PC user now living in a Mac world!
Yes, that's right. We have done it. Our Mac order just came in. We now have new Mac machines and I have to tell you, I'm a little scared.
When you've been a PC user for years (and I mean years). And, you are considered a Power User, the hardest part about migrating to a Mac seems to be the fact that Mac's are too simple.
I'm so used to figuring out "work arounds" and hiring IT consultants to "fix" the glitches that are inherent in a PC.
Now, I'm a little scared because I don't really know how to exist in a Mac world. But, I did something really smart.
Both Cathy and I have a one-to-one pass.
Does financial planning lead to wealth? Or, does wealth lead to financial planning?
In this day and age with it seeming like everything is being stored on a computer, the biggest fear I think we all have is what would happen if our computer crashed?
Well, that happened to us. Well Cathy actually. But, because of some foresight and planning, she escaped pretty well unscathed.
Now, I did learn a few things from the experience and I will share with you some of what didn't work. But, for the most part, one major change we implemented a few years ago made all the difference our ability to emerge from - what some would call a terrifying computer crash with only a few bruises.
So, here's the tale:
Cathy woke up one morning and sat down in front of her notebook computer to check get email. She pressed the power button to wait while Windows loaded.
It didn't load.
She rebooted.
It still didn't load.
She told me that her heart rate increased at this point, just a bit.
She rebooted again.
It still didn't load.
Now, as she put it, her heart was beating a lot faster.
She called for me - her "go to" tech guy. I couldn't get it to do anything (she always says that when I show up, the computer just fixes itself. It didn't.
Cathy was now panicking.
We tried everything possible to get the machine started. Nothing worked. We had to send it in for some triage and ultimately this triage led to some surgery.
I'm happy to say that everything is fine now but here is a summary of why we survived, somewhat unscathed:
01 Intro
This is The Key To Retirement Episode 12.