COMM391 Section 202 Phase 7
by
Kafui Monu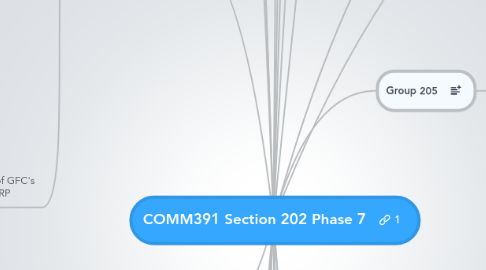 0.0
stars -
0
reviews range from
0
to
5
Information System is accessing medical records from the database that can be easily displayed through a tablet
Group 215
Well-done job in analysis and identification of functional/non-functional requirements of implementation of new technologies Relevance: Good Content: Good Reasoning: Good Overall: Good
City WorkForce (Information System: Document Management System, Cloud Computing, and Lucene Search Engine)
Functional Requirements, Process Oriented, City WorkForce should be able to search the information (Search Engine - Lucene), The system should be accessible to all of our offices throughout Canada (admin / office staff especially), Documents should be able to be tranferred between offices and to clients (Cloud Computing), Worker profiles must be able to be updated on a regular basis, New entries such as certificates, experience, education, skills, Information Oriented, Our system needs to be able to store company information (Document Based Management System), Documents stored include resumes, work contracts, appraisals, worker profiles, work records and schedules, as well as other administrative documents, General Accounting department will store documents such as balance sheets, payrolls, worker wages and financial history into the internal system
Non-Functional Requirements, Operational, system should be viewable by all companies computers, and outside computers using a company log-in username and password, Performance, speed and reliability: transfer speed and search speed should be maximized to ensure efficiency, Seach speed: 2-5 Seconds, Regular maintenance of system so speed of searching and transferring doesn't slow down, Our system must be scalable: be able to incorporate new and upcoming documents; design of the system is based on the growth strategy of the company, Cultural, Political, and Legal Requirements, Cultural: System will be available in English and French, the official languages of Canada, System must abide by provincial laws on privacy, employment equity, worker's compensation, employment insurance, labour laws such as minimum wage requirements, Security, Authority:access to different parts of the system depending on positions held in City WorkForce Access: system accessible by company employees with unique username and passwords, Eg. Management has access to contracts and payroll, other financial information; Recruiters only have access to resumes and basic worker profiles, Confidentiality of contracts and : not shared with entry level employees
What are the functional and non-functional requirements of the information system you want to implement in the organization?
Group 205
Under legal in your tracking system, what privacy laws specifically? Under your Internal Employee System, your process for functional requirements is unclear at one specific point, why do employees have a profile that they can update? Otherwise good job Relevance: Adequate; Content: Adequate+; Reasoning: Adequate+ Overall: Adequate+
MoveIT
Tracking System, Functional Requirements, Information: Accurate GPS System that shows exactly where packages are on a map., Process: Must allow customers to view where delivers are., New node, Non-Functional Requirements, Performance: There should be timely updates. As knowing where your package was an hour ago won't be that useful, Operational: Have tracking viewable on a Smartphone so when customers are on the move at the same time as using MoveIT, they can still check the status of their package, Security: Make sure there are unique codes so only the right customers can view it, Legal: Should comply with privacy laws
Internal Employee System, Functional Requirements, Process: Collect information on employees and past moving orders. Allow employees to update their profile. Ability to search employees for availability for shifts. Also able to search through previous orders through a unique moving code, Information: Employees: date joined, experience, availability Moving orders: customer information, moving details, feedback from customers, Non-Functional Requirements, Security: Password protected as the information in the system are confidential, Legal: Keep files for a certain period for legal issues, Performance: Reliable system that's resistant to crashes as all information is stored in there, Operational: Easy to use interface as the user is probably not a technology expert
Group 207
Would have liked to see more detail but otherwise the information you did provide was relevant so good job. Relevance: Adequate; Content: Good-; Reasoning: Good- Overall: Good-
Functional Requirements
Process-oriented, System must allow medical professionals to search through patient's medical records and history, Must have a network connection to the database in order to store client information, Must be able to update new information, which may include exam results and medication
Information-oriented, System must have clients' medical information, Must also have information about client's personal, contact information, family contacts, payment information and number of visits, Must have information about prescriptions and lab examinations
Non-Functional Requirements
Operational, The system has to be compatible to the tablet, laptops and pc
Performance, It should only take 1-3 seconds to upload or download information., Should be able to access information quickly and simultaneously; there should be no lag
Security, Medical information should remain confidential; only authorized staff should be able to access for medical use only
Legal, Make sure the system abides to all privacy laws and that doctor-patient confidentiality is respected.
Information System: Electronic Health Record
Group 216
Group 217
Group 218
Good analysis of functional and non-functional requirements of GPS and RFID. Needed to explain more about non-functional requirements of e-commerce Relevance: Good Content: Adequate Reasoning: Adequate Overall: Adequate +
E-commerce
Functional Requirements, o Ability to host transactions. Customers use online form to fill in their information, which then sends it to our company so we can book required moving specifications., o Scheduling information. Need to have customers pick their desired time to move, as a result we need up to the minute scheduling capabilities so we don't book two moves for the same truck at the same time.
Non-functional requirements, o Aesthetic appeal, o Operational: user friendl, o Performance, o Viewable on smart phones, o App friendly, o Security
GPS
Functional, o In situations where location is unknown, GPS is instrumental to get drivers from point A to B.
Non-functional, o Information orientated – linked to actual location of vehicle and relay information to driver and company. For the purpose of reducing route delivery times by choosing the shortest route. This reduces costs and increases customer satisfaction., o Information – doubles as inventory check to ensure product safety.
RFID
Functional, o Information – keeps inventory of box to ensure item safety and accountability., o Should be able to re-program the chips to add the new inventory list. - Non-functional:
Non-functional, Tracks items
Group 219
Good reasoning and analysis of mobile applications' non-functional requirements. One very important functional requirement that you need to consider is the ability of end user to actually use your application. For example, if they don't allow the app to find their location, they won't get the maximum benefit of the app Relevance: Adequate Content: Good Reasoning: Adequate Overall: Good -
MOVEIT - Technology: The App that provides a wireless newsletter service to build customer relationships and maintain customer satisfaction after the moving service is provided.
Functional Requirements, Process Oriented: Will allow users to obtain information about local restaurants, cafes, schools, community activities in their new neighbourhood. Needs to be able to aggregate data and update itself in order to provide relevant information based on location. Structured by neighbourhood area and kms distances, and user preferences (sort the data), Information Oriented: Names of restaurants, places, etc. that are organized by location, price, community centre hours, links to websites etc.
Non-Functional Requirements, Operational, This technology should be visible by all smartphones, PC and Apple operation systems. Integrates with our website database, so that the transition from moving service to app service is smooth. When customers sign up with moveIT, their information goes into our database, then from the database we can use their information to provide personalized location services through the Application we provide, Performance, The performance should be fast (no more than 3 seconds to load), with easy search functions, accomodate a medium user capacity with room for expansion, and accomodate users interests (through input field), Security, Access should be granted to our customers only, (Corporate and Residential),, Cannot steal copywright materials from the app, Make it safe, big issue to consider. We want customers to understand that their info is safe, Invest in security system, Password protection and keeping hackers out!, Cultural, Political and Legal, Comply with privacy laws, tailor to multiple languages (Customers that are immigrating from other countries)
Group 220
At this stage of your project, you cannot use TPS and DSS as a technology to implement. For cloud computing, need more reasoning and need to improve content by providing more detail Relevance: Weak + Content: Weak + Reasoning: Weak Overall: Weak +
DSS System
Functional Requirement -Give the current info about existing properties. -Make routine decisions for managers -Notice managers that there are exceptional decisions to be made -Launch detailed mathematical analysis for managers
Non Functional Requirement -The layout of the database should be user-friendly -Users can obtain analytical information in a second - Users must type password again before making any changes
Cloud Computing
Functional requırements -Ensure brokers can access all the clients' information anywhere using different OS -Notify users that there is inconsistency in the database -Establish a well developed anti virus and spyware software
Non Functional Requirement -Privacy issues should be well concerned -The system should back up all the data on weekly basis
TPS system
Functional Requirement -Record transaction details like commission, sales record and the like -Generate a record of all of these weekly clearly
Non Functional Requirement -Operate quickly -Keep the data for 2 years
Group 201
Good job on the mind map Relevance: Adequate+; Content: Good; Reasoning: Good Overall: Good
DataMed
Clinic Logistics System - data primarily supplied using RFID., Functional, Information Oriented, Information needed includes the location of employees and patients at all times during the clinic. This is especially important in regards to appointment time., Time based tracking links time to location so we can allocate time to each process that occurs in our clinic. This will improve our efficiencies., We will also need to know the location and quantity of all medical equipment on site., Location information must be stored in a way that allows for analysis (ie trends etc)., Process Oriented, System must receive location and time based information instantly., System must only handle input data from RFID scanners, will not be edited by a user., System must be able to receive concurrent information from multiple scanners., Non-Functional, Operational, The information gathered in regards to location of employees, patients, and equipment must be easily accessible to the flow manager's and clinic manager's computer to ensure efficient operations., Performance, All information regarding locations must be accessible to flow manager within 2 - 5 seconds of collecting the information., Should be able to handle large amount of data input without slowing down., Security, Clinic logistic information should not be accessible to non-authorized personnel., Legal, Patients location information must remain confidential and cannot be disclosed to any other party.
Clinic Information Database, Functional, Information Oriented, Must have personal information regarding patients history and symptoms., Must store all employee information: qualifications, history, payroll, etc, Must store clinic schedule and appointments, Must have accessible records of all previous logistical information gathered via Clinic Logistics System., Process Oriented, Must allow external platforms to book and edit appointments, but not to edit others., Must allow authorized personnel to access patient history through computer database, Must automatically update patient information at the end of each visit - adding the time they spent in the clinic., Non-Functional, Operational, Patient and employee information must be displayed in a user friendly environment (eg GUI), and only be viewable from computers within the clinic., Performance, Patient and appointment information must be updated by the end of the day of the patient's visit, Security, Patients private information will be only accessible to the doctor who is helping them to ensure security of their information., Clinic and employee performance information should only be accessible to Clinic Manager for planning purposes, Legal, Patient personal information cannot be disclosed to another party.
Group 214
Good observation and analysis of mobile application functional and non-functional requirements. Just to add up, you should also consider your customer's interaction with the mobile app as a requirement, such as: your mobile app requires your customer to create an account and log in with their unique username and password before using your app Relevance: Good Content: Adequate Reasoning: Good Overall: Good-
Vanalyst
Functional Requirements, Process Oriented, Vanalyst's system must allow customers to view their past transactions (credit history) through the mobile application., The system must also perform transactions for the client as the mobile applications primary use is to allow the clients to buy and sell stocks right from their smartphones and thus increasing the number of transactions, Information oriented, The system must allow them to search through their current profile or account in order to see how their portfolios are performing and to see whether they need to buy or sell any stocks, therefore the system must store information and keep track of each clients individual portfoilios and stocks so that the clients can view it whenever they want to., Brokers and management must also be able to view past transactions so they can define their clients preferences and provide suggestions for future purchases
Non-Functional Requirements, Operational, It is critical to our technology that they system work on the iphone, blackberry and android systems as it is a mobile application service, All the data must be very viewable and be easy to navigate in order for the clients to be able to complete their desired transactions, All data must also be viewable by brokers and management in order to make strategic decisions, Performance, Vanalyst's mobile application must be able to perform transactions at a fast pace with great reliability, This is due to the nature of the service the applications is providing. i.e. each transaction involves the clients money and thus it is important that the client is confident in the performance of the application, Pages must load within 3 seconds. Transactions must be able to go through the system and be bought or sold in under 15 seconds, By maintaining these performance requirements the application will be very reliable and therefore clients will be satisfied with the service it is providing them, Security, the application will have multiple layers of security in order to ensure the clients confidence and confidentiality through the application, The application will have unique passwords for each user to access their information through the application., As well, Vanalyst will invest a significant amount of money into firewalls and protective systems which will ensure the safety of client information across all chanels, Legal, The mobile application must follow and abide by all Canadian privacy laws, Must also follow any online banking and security laws
Group 213
Great analysis of the functional/non-functional requirements of implementing ERP systems Relevance: Good Content: Good Reasoning: Good Overall: Good
Functional Requirements of GFC's Info Systems: ERP
Process Oriented, The ERP system that we will be using in GFC, must be able to inform employees and management of inventory levels at all stores, delivery dates for inventory, and other useful information throughout the company (at all three stores) at any time in a user friendly manner., Must be able to use the current TPS system and inventory tracking devices to make for a less expensive, and easier transition., Must be able to access information on their consumers, and market data, that will benefit GFC by better predicting shopping patterns, demands, and marketing initiatives., Must be able to be accessed by all employees, managers and suppliers, must be able to add new employees, and take employees off the user list if they leave the company.
Information Oriented, In order to perform the processes that are necessary to continue business, the information system (ERP) must be able to collect the data regarding the inventory at all three stores ( through data warehousing and TPS). This data must be easily converted to usable, readable information. It must be recorded through computer systems, to be able to be accessed by the ERP system. This is feasible, as all shipments are done tracked electronically, as well as transactions., Must be able to read, gather and organize the data that is collected through previously installed technologies in the company ( the inventory management system) to be able to combine data from all different places in one convenient place as ERP promises
Non-Functional Requirements of GFC's Info Systems: ERP
Operational, Should be accessible through check out screens, for customer service representatives and sales clerks, it would be, Current employees should be able to adapt to the new system, to be able to use it smoothly and to its full potential. There should be training implemented prior to the information system being introduced in order for the smoothest transition
Performance, Should be extremely fast at updating current information, must be constantly updating with any changes that occur in order to get the most valid and useable information.
Security, Should be protected from all other companies and competitors in order to maintain competitive advantage. It should be accessible to ALL employees, mangers, and suppliers as they should all be able to take initiative and be fully informed about the company and feel useful. Perhaps the use of a employee card or password in order to access the information can be used to access the system.
Cultural, Politcal, Legal, Given we import a majority of our goods from the United States, it is important that we insure that the system follows all regulations regarding access to any information stored on the system. It will be important to maintain privacy of our employees whose information will most likely be stored on the system. This is something we will have to look into and consider in great detail. If we use a company such as SAP they will be able to provide us with guidance as to how to protect ourselves given the differing privacy laws in USA and Canada
Group 212
Great analysis of the functional/non-functional requirements of implementing ERP systems Relevance: Good Content: Good Reasoning: Good Overall: Good
MoveIT: technology: Recommendation Agents
Functional Requirements, Process oriented, Customers should be able to access their previous order history, date on which it occurred, and items that were moved.This will help attract repeat customer- especially students who move often and have similar needs, Students will not have to re-enter data again, they can simply use the saved data from their previous moves, Customers should be able to update their online profile., Should be able to make changes to items they want moved before a certain date, before the actual move, Customer should be able to make changes to their restaurant preferences etc, even after the move. This will ensure that customers continue to receive moveIT's services therefore fostering customer loyalty, Customers should be able to indicate their approximate budget by selecting fromm different ranges of budgets (ex. $400-$500, $500-$700 etc). XCustomers should also be able to indicate the date they need to have move completed by, The system needs to be able to aggregate information on local restaurants etc. from various sources (ex. review websites like Urbanspoon) and should be able to update itself to reflect current information, Information-oriented, The system must obtain information on the local restaurants, amenities (doctors, schools, etc) near the customer's new house so that the company can suggest location-specific information to it's customers, The system needs to gather information on the customer's restaurant preferences (ex. the type of food the customer likes to eat, the preferred price range), grocery store stype preferences (organic) so that the recommendation agent can make personalized suggestions about location-specific ammenities, The system needs information on the company's equipment (trucks) abd employees (number, specific training they have received), and associated costs so that that MoveIT can provide and estimated cost and completion time to its customers
Non-functional requirements, Security: only employees and customers should be allowed access to customer data, Legal: customer's personal information (ex. their current and new house address) should comply with Canadian privacy laws, Operational: the website should be viewable on smart phones, allowing customers to access information on local ammenities more portably, Performance: all applications should be high speed and be able to handle large capacities of data and provide immediate reccomendations
Group 211
Good map with good reasoning, strong reasoning and good content Relevance: Good Content: Good Reasoning: Good Overall: Good
This week's mindmap is dedicated to our teammate who is not in class today. May he Rest in Bed as he obviously overslept *Update! He's in Hawaii
GoodFoods, IT: QR Codes, Functional Requirements, Information-Oriented: The QR Code system must have customer information from all orders (and has to be obtainable by smartphones as the QR code will only be obtained by the phone, Information Needed: Payment information, Customer ID, Customer Address, Day of Delivery, Process-Oriented: The QR Code system must be viewable by smartphones and easy to transfer information from a QR Code based on the outside, Process-Oriented: The QR Code system must be connected with online accounts made on our website, Information-Oriented: The QR Code system must be connected to our inventory system to ensure that inventory is reserved/taken out once a customer decides to buy stock., Non-Functional Requirements, Operational: The QR code must be placed either in store or within a very public space so that it is easily found and can be used by our customers. Also would be nice if it was user-friendly, Performance: Capacity-use and Speed should be at it's highest potential to prevent lagginess and frustration with the speed of the website if a multitude of customers go to the website at the same time. As the technology is revolved around mobile e-commerce, the performance should be fast and should load in a couple of seconds no matter what mobile the customer is using, be it a computer, mobile smartphone, and/or tablet., Security: Mobile security is very important, especially with the fact that there are many concerns with security with new smartphones and the different operating systems of smartphones. As there are a lot of different types of ways to access this website/app, the technology should have a relatively strong security system. This is to ensure that customers can be confident in their purchases and not worry about security issues. This security should be uniform, no matter the type of mobile access (phone/computer/tablet) and the type of operating system (iOS, Android, Windows, etc.), Political and Legal: The System should comply with all privacy laws and legal laws that require us to keep our customer information and credit information towards each other.
Group 208
Good job this time around and I like the idea of the loyalty programme and the mobile app integration with payment. An idea to help you when you try to describe how you're going to ensure the speed of the app is to redirect your website traffic to a mobile platform designed for users accessing by their phone, e.g. facebook mobile Relevance: Adequate; Content: Adequate+; Reasoning: Adequate+ Overall: Adequate+
Good Foods - use of loyalty program
Functional, process oriented, transmit data into database about customer information/points/purchases, provide customers with points data, customers have to be able to SPEND points, information oriented, points per product, ex. 10 points per $1 purchase, or promotions of more points per purchase, Information on customers, Membership Number, Personal Details e.g. Name, phone number, email, address., Points, Past purchases
Non functional, Operational, Mobile app, Access to membership info, Able to update info., Access to personal past purchases and recommended purchases, Use of app for scanning in membership an credit card info., (So they can pay by scanning the mobile), Order online, Access of info. on website, Points accrued, Products available in store, Current promotion (additional points), Nutritional facts/recipes using products, Performance, Mobile app, Speed of app, Fast to open and acces info, Fast at transmitting data when scanned, User-friendly interface, Easy to download and install, Usable on multiple platforms (e.g. iPhone, Android), Security, Customers' credit card info security, Limit access to customers' personal information to customers and authorized employees, Prevent people from hacking and changing point information, Cultural, Political, Legal, Apple regulations for apps, Information collection must comply with privacy laws, Storage of credit card information must be legal, How people feel about personal information privacy, what information they feel comfortable with providing., Must comply with laws about point retention, Cultural acceptance of mobile purchasing, Whether or not people feel it's safe.
Group 209
Good job this time around and I like the fact that you considered more than the conventional requirements Relevance: Adequate+; Content: Good; Reasoning: Good Overall: Good
City Workforce
Functional Requirements, Optimal matching, The system must match each new job with the most suitable temp who is available at the time., The system's recommendation system must learn how to match temps with job openings more effectively (based on new satisfaction ratings and user information)., Yield management, The system must be able to predict periods of low demand for certain temps, and automatically adjust hourly rates for temps in those sectors., Notifications, System must send form email updates to all affected parties each time a labour request is made or altered, Online signup/ Temp request, Temps and employers must be able to register with City Workforce online, and must be able to update their information online., Temps must be able to update their education, skills, interests, preferences, and hours of availability online., Employers must be able to request temp workers online., Accounting/Payroll, Our system must be compatible with our accounting software so that it can extract payroll data based on hours worked, employer charge out rates, and temp hourly wages
Non-Functional Requirements, Data should be backed up off-site., Security/Legal, Data must be securely stored to protect the privacy of employers and temps., Ease-of-use/Accessibility, Site should be accessible from any browser mobile or not, and be fully compatible with any screen resolution, The booking software that City Workforce staff use should be intuitive and easy-to-use., Online registration system should be easy for empoyers and temp workers to use.
Group 210
Don't forget to outline what technology you're doing, in case you've changed from previous phases. Just makes it easier to view as a whole. You mentioned that the data must be collected to an online database. I'm not quite sure what you mean by this, are you implying that you are doing this by cloud computing? (A third party is hosting your data) If not then the database is somewhere at your organization, just available online. Make sure you just specify that there. Relevance: Adequate; Content: Adequate+; Reasoning: Adequate+ Overall: Adequate+
Good Foods
Functional, Process oriented, Products must be tagged, Tags must be distinguishable to provide unique identification, Tags must allow the RFID scanners to identify the product and update inventory as purchases are made, Information oriented, Keep track of routine transactions and inflow/outflow of inventory
Non functional, Operational, Data capture and inventory counting should be automatic, RFID readers must be able to detect several RFID tags simultaneously, Performance, Data collected should be transferred automatically to online database, Security, Only authorized personnel should have access to information collected by RFID system, Have back up operations for database which should be done once a week, Cultural/political/legal, The RFID system's data gathering should comply with privacy laws, Information collected through RFID should only be used for business and operational purposes
Group 204
Good map, just make sure that you indeed know what you're doing for recommendation agents if that is in fact a technology that you're going to implement Relevance: Adequate Content: Adequate+; Reasoning: Good- Overall: Adequate+
City Workforce
Networked Collective Intelligence, Functional, Process-Oriented, Employees be able to search and browse employers without having to travel to a location, Employers must be able to browse for recommended/matched employees based on their inputted preferences, Both parties must be able to edit their profile information by logging in, Information-Oriented, Employees: certificates, experience, education, skills, languages spoken, transferrability, Certificates may be scanned or uploaded as a picture onto the website, Employers: location, skills required, length of work required, Non-Functional, Operational, Login-based website, Apps for smartphones will be developed so employer profiles will be viewable on-the-go, Performance, Searches should take 2-5 seconds, depending on how specfic search is., Security, Only members are able to view employee profiles and must log-in, Legal, The system must follow all privacy laws regarding employee personal information, ie; employers cannot search for employees based on medical history, ethnicity, religion, etc., Upon registration, employees and employers must be informed and give permission to who is able to view their information
Recommendation Agents
Group 203
Much better on the mind map this time around Relevance: Adequate+; Content: Good-; Reasoning: Good Overall: Good-
Van Realty
Employee Performance Management, Functional Requirements, Process Oriented: Must allow our management team to search up agents and be able to see their performance track record. Must also allow our agents to search up a client and view the records of their screening process., Information Oriented: System must obtain information on our agents and progress. System must obtain information on our clients. System must obtain information on our listing products, Process Oriented: System must analyze and share performance related information data for informed decision making., System needs to align compensation factors, and performance with comapny goals, and make this clear in it's interface., Non-Functional Requirements, Security: Full access to information and company records should be only available to management. HRM adminstrator must have full control of individual employee reviews., Operational: Our company website should be viewable by smart phones and web browsers (mozilla, IE, Chrome...). Our system should be accessible by all platforms (macs, PCs). The system should provide limited access to clients, limited access to agents,but full access management., Performance: Our system definitely needs to be reliable, such that management can consistently and routinely track down the progress of our agents. System needs to be reliable for agents to access client information for reference to better customize service. System needs to be accessible for agents to update client information. The system needs to have a large capacity for data warehousing., Cultural: The system should be user friendly, easy to access and be used with no hassles by management and agents alike.
Group 202
Good job, one remark I have is whether or not have settled that your data is in fact in your own database or if you are doing cloud computing, so in a third party's database, because that will be reflected in your security and legal measures Relevance: Adequate; Content: Good; Reasoning: Good- Overall: Good-
Knowledge Management Software and Info. Structure for City Workforce
Functional requirements, Process-oriented, The system must facilitate Associate supervisors to search through job descriptions, assignment duration, and availability of associates in the required specialization for assignments as they arise in order to to match associates and assignments in an efficient manner., Must be able to allow management to access information on industry hiring trends, employment data and projections to allocate resources and conduct strategic planning., Must be able to give able to integrate with current TPS system of assignment and associate tracking to ease the transition into the new system., Must be capable of transfering information on personnel needs from business clients from the Relationship Managers to Associate Supervisors, Must be able to change the setting of the system add and remove employees from the list of employees who can access the levels of information as they are promoted or leave the organization. the list of employee, Information-oriented, Must have information on job requirements, associate and client profiles, contract terms and durations, associate and employer evaluations., Must be able to collect data from existing internal databases and external sources like industry market research and government releases., Must be able to convert the information into a user friendly form, varies depending on whether it is to be viewed by associates, supervisors or relations managers.
Non-functional requirements, Operational, Should be available on a variety of interfaces such as traditional desktops, smartphones, tablets and other mobile devices in order to guarantee the immediacy this will help our company give immediate services., Performance, Applications and online resources need to be able to load quickly and without disruptions and they should be compatible with all the commonly used web browsers as information turnover must be immediate to ensure all the information remain relevant., All applications should be at high speed and be able to handle large capacities of info. to allow our company to fulfill the need for immediate service, Security, There should be a restricted access so assignment postings can only be available to associates that have signed a contract with us., Should have sufficient security against potential impeachments from competitors or clients' competitors to protect the company's and the client's interests., Legal, Keep legal and contractual information between our company and client private; also keep legal and contractual information between our company and associates private; maintain non-disclosure agreements.
New node
Group 206
Would of have liked to have seen more information but I do realize that if you're map was deleted then you might have not had enough time. Just make sure you know the specifics of each requirement Relevance: Adequate; Content: Adequate; Reasoning: Adequate Overall: Adequate
VAnalyst
OUR FIRST MAP WAS DELETED AT FIRST
Portfolio Database, Functional Requirements, Process Oriented, Be able to recognize search phrases/key words in able to locate data desired, Be able to appropriately file data away in the database until key words/phrases, Network Connection to the database making it accessible, Be able to breakdown portfolios in current holdings, values, historical data and ROI, Be able to update/input data, Information Oriented, Customer Information, Categorize customers based on name, address, credit information, current investment holdings, Must be able to enter and update new information, Non-Functional Requirements, Performance, Searches should be quick and easy, Security, Make sure that customer's information is encrypted and secure, Legal, Abide by any legal standards and privacy laws, Operational, Compatible with Tablets and Mobile Devices, primarily on computer, Access to Portfolio Information
New node
New node
New node