Klimt year 2012
by
Sabine Maria Steiner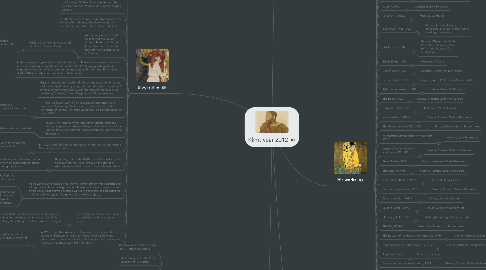 5.0
stars -
1
reviews range from
0
to
5
Klimt year 2012
Biographie
Born on the 14th of July 1862 in Baumgarten near Vienna
He was the second of seven children. Klimt lived in poverty for most of his childhood.
In 1876 Klimt was awarded a scholarship to the Vienna school of Art and Crafts where he studied until 1883
In 1885, they were commissioned to decorate the Empress Elizabeth's country retreat, the Villa Hermes near Vienna (Midsummer Night's Dream).
In 1886, the painters were asked to decorate the Viennese Burgtheater, effectively recognizing them as the foremost of decorators of Austria.
At the completion in 1888 he received the Golden order of Merit from Emperor Franz Josef for the murals painted in the Burgtheater in Vienna.
In the coming few years, the artistic trio fell apart. Franz Matsch wanted to branch out into portrait painting.Meanwhile, Gustav Klimt's changing style made it impossible for them to work together on any project. Furthermore, Ernst Klimt died in 1892, shortly after the death of their father.
Gustav retreated from public life, focusing on experimentation and the study of contemporary styles of art, as well as historical styles that were overlooked within the establishment, such as Japanese, Chinese, Ancient Egyptian and Mycenaean art.
In 1893, he began work on his last public commission: the paintings Philosophy, Medicine and Jurisprudence, for the University of Vienna. The three would only be completed in the early 1900s.
In 1897, he, together with forty other notable Viennese artists, resigned from the Academy of Arts and founded the "Union of Austrian Painters", more commonly known as the Secession.
In 1902, Klimt finished the Beethoven Frieze for the 14th Vienna Secessionist exhibition.
Beginning in the late 1890s he took annual summer holidays with the Flöge family on the shores of Attersee and painted many of his landscapes there.
As he worked and relaxed in his home, Klimt normally wore sandals and a long robe with no undergarments. He avoided café society and other artists socially.His painting method was very deliberate and painstaking at times and he required lengthy sittings by his subjects.
Klimt's 'Golden Phase' was marked by positive critical reaction and success.
In 1915 his mother Anna died. Klimt died three years later in Vienna on February 6, 1918, having suffered a stroke and pneumonia. He was buried at the Hietzing Cemetery in Vienna. Numerous paintings were left unfinished.
His works
Marie Breunig, 1849
The Music, 1895
Pallas Athene, 1898
Sonja Knips, 1898
Nuda Veritas, 1899
Judith I, 1901
Goldfish, 1901/02
Beethoven-Fries,1902
Stoclet-Fries, 1905
Emilie Flöge, 1902
Beech forest, 1902
Life is a fight, 1903
Rising thunderstorm, 1903
The hope, 1903
Hermine Gallia, 1904
Water snakes, 1904–07
The three periods of life, 1905
Margarethe Stonborough-Wittgenstein, 1905
Garden of a farmer with sunflowers, 1905/06
Fritza Riedler, 1906
The Kiss, 1907/08
Adele Bloch-Bauer I, 1907
Grassland of poppies, 1907
Death and Life, 1908–11
Salome (Judit II), 1909
Flowering field, 1909
The Par, 1909-10
The palacel of Kammer on the Attersee, 1910
A farmer's house in Buchberg, 1911-12
Appletree, 1912
Avenue to the palace Kammern, 1912
Adele Bloch-Bauer II., 1912
Church in Cassonne, 1913
The Virgine, 1912-13
Litzlberg on the Attersee, 1914
Church in Unterach on the Attersee, 1916
Friederike Maria Beer, 1916
Adam und Eva, 1917/18
Johanna Staude, 1917/18
Baby, 1917/18
More of his works you can find in Art Institute of Chicago, Detroit Institute of Arts and the Museum of Orsay in Paris
Vienna
Klimt Musical in the house of artists in Vienna, Karlsplatz 5, 1010 Vienna
Sa, 01.09.2012 19:30 Premiere
So, 02.09.2012 - Mo, 03.09.2012 19:30
Mi, 05.09.2012 - Mo, 10.09.2012 19:30
Mi, 12.09.2012 - Mo, 17.09.2012 19:30
Mi, 19.09.2012 - Mo, 24.09.2012 19:30
Mi, 26.09.2012 - Mo, 01.10.2012 19:30
Mi, 03.10.2012 - Mo, 08.10.2012 19:30
Style
Art Nouveau, Youth Style