MAJOR PHYSIOGRAPHIC DIVISIONS
by Aastha Gupta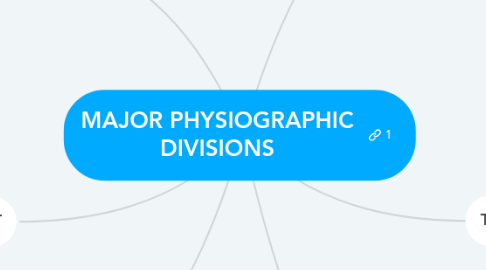 1. THE HIMALAYAN MOUNTAINS
1.1. These mountains are geologically young and structurally fold mountains and they stretch over the northern borders of India.
1.2. The Himalayas represent loftiest and the most rugged barriers of the world. These mountain ranges run in a west-east direction from the Indus to the Brahmaputra
1.3. They form an arc covering a Length of 2,400 km their Width varies from 400 Km in Kashmir to 150 km in Arunachal Pradesh and altitudinal variations are greater in the eastern half than those in the western half
1.4. It consist of three parallel ranges in its longitudinal extent- Himadri, Himachal and Shiwaliks.
2. THE NORTHERN PLAINS
2.1. The northern plains are formed by the three major rivers systems-the Indus, the Ganga and the Brahmaputra.
2.2. They are densely populated physiography division. Agriculturally, it is the most productive area because of rich soil combined with adequate water supply and favourable climate.
2.3. They are about 2400 km long and 240 to 320 km broad and are classified into four sections due to the difference in relief: Bhabar, Terai, Bhangar and Khadar.
2.4. They can be broadly divided into three sections: The Punjab Plain, The Ganga Plain and The Brahmaputra Plain.
3. THE PENINSULAR PLATEAU
3.1. The peninsular plateu is a tableland, composed of the old crystalline Igneous and metamorphic rocks. It was formed due to the breaking and drifting of the Gondwana land and thus, making it a part of the oldest landmass.
3.2. The plateau has broad and shallow valleys and rounded hills
3.3. It consists of two broad divisions, namely the Central Highlands and Deccan Plateau
3.4. One of the distinct features of the Peninsular plateau is the black soil area known as Decean Trap. This is of volcanic origin, hence, the rocks are igneous.
4. THE INDIAN DESERT
4.1. The indian desert lies towards the western margins of Aravalli Hills.It is an undulating sandy plain covered with dunes.
4.2. The region receives very low rainfall below 150mm per year. The region has an arid climate with low vegetation cover
4.3. Luni is the only major seasonal river in this region more prominent near the Indo-Pakistan boundary.
5. THE COASTAL PLAINS
5.1. It is the narrow coastal strips flank the Peninsular plateau, running along the Arabian Sea on the west and the Bay of Bengal on the east.
5.2. The two types of Coastal Plains are Western Coastal Plains and Eastern Coastal Plains.
6. THE ISLANDS
6.1. India has vast mainland
6.2. Beside this the country also has two groups of islands: Andaman and Nicobar Islands and Lakshadweep Island.
6.3. Lakshadweep is located in India's Arabian sea and Andaman and Nicobar Islands are located in Bay of Bengal.