Living in the Future
by
Helen Baxter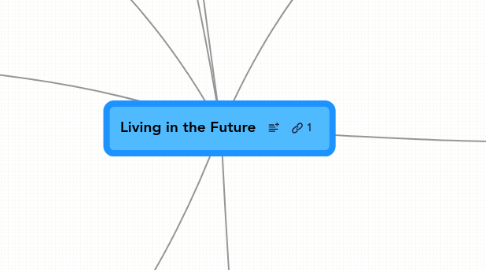 4.6
stars -
13
reviews range from
0
to
5
You see, the future is already here, it's just not well distributed yet - William Gibson. A keynote presentation from Helen Baxter given at the Loop Project Day for the Greater Wellington Principals Schools Association of New Zealand in 2007.
What's all this 2.0?
Co-operation v Competition
Business Clusters to avoid Dis-Economies of scale
Collaboration v Control
Hierarchies DOWN. Grassroots UP.
Clicks v Mortar
No longer need huge start up budgets
Webtop v Desktop
Online v Offline. Software as a Service (SAAS)
Some Rights Reserved
Blogs, Pods, Vlogs, Tagging
Prosumers
Managing Directrix of Mohawk Media. DJ / VJ & Futurist. Shares Virtual World slot on Radio NZ. Columnist for the Big  Idea. Editor of Knowledgeboard.com 2001 - 2003. Launched first e-Commerce website in 1994. 
Challenging and Exciting Time!
Life-long Learning - Students and Educators
Two-way exchange across generations
Need to learn the Joy of Learning
A Flexible Attitude is key
Entering Renaissance 2.0
Work 2.0
Knowledge Traders
Web Top Workers
International Teams
Manage the work - not the workers
Old v New Career Paths
Accountants need to become Strategists. Teachers  - Facilitators.
Robot surgeon - Da Vinci
Projects v Jobs
Skills v Careers
Media / IT Short-term Contracts Common - even BBC
Requires new attitudes
More work/life balance
Learning 2.0
Gap Careers not Years
More Montessori Styles and Practices
Core foundations for all
Develop Individual Skills around Interests
Schools of Ambition
1. Developing the leadership potential and capacity of the whole school, Staff and Pupils 2. Introducing Vocational Courses to the curriculum 3. Removing the age and stage restrictions from the certificated courses. 4. Developing the use of ICT to support the curriculum
Mixed Ages Cross Disciplanary Wi-Fi Collaberative Projects Flexible study spaces
Skills 2.0
Avoiding Future shock
Learning over Earning
Auto-didacts
Importance of Games
Need Shared Terms of Reference
Telescoping nature of evolutionary paradigm
Powersearching
Knowledge Trading
Social networks
Brand of One
Self publishing
Open Source Software
5 - 10 years
Multiple Careers
Robots
Fab Labs and Desktop Printers
Nanotechnology
More Links
A collection of Web 2.0 links with a focus on Work 2.0
Resources for NZ Media Studies Teachers.
Mindmaps, Space, Time, A Creative's Toolkit, Comics
Wiki with podcasts and workshop notes from the Wellington Loop Project day (NZ) 03/08/07