The Caste System
by
Julia Rice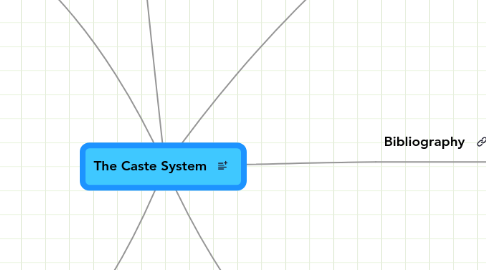 0.0
stars -
0
reviews range from
0
to
5
The Caste System
The system of governemnt and social hierarchy in India. Continues to shape peoples' lives. Abolished in 1949, yet is supposed to be dead, but it still lives in the minds of Indians.   By Julia Rice
Beginning of Caste System
Theories
Aryan Rule
Hindu rule
Non-Hindus
Anyone who religiously does not belong to any of the varnas is an outcast/ untouchable
Christianity
Encourage discrimination of Castes
Islam
Buddhism
Judaism
Bene Israel in West India. South India  called Cochini Jews
Sikhism and Jainism
Occupations
Ordained by the order of divinity in the universe. These orders of occupations keep India from becoming chaotic.
Brahmans
Created from Head of Purush in the religious story.
Kshatriyas
Created from the hands of Purush.
Vaisyas
Created from the thighs of Purush
Sudras
Created from Purushs feet.  In the beginning, they were demoted as the people that were taken over in the caste system. They aren't the untouchables, they are a step above.
Rules of Occupations
Untouchables
One of the cruelist parts about the caste system. The people that were dirtier than dirt.
The outcasts of the caste system
Jobs
Restrictions
Consequence for interacting with the other varnas is death or serious beatin
Most converted to Islam, Buddhism and Christianity because of the discrimination
Ghandi changed name to Harijans "Children of God"
Modern Caste System
Democratic, socialist, and secular country
Untouchability is forbidden
More flexible about mingling castes in most places
Higher Castes
Lower Castes