marketing theory
by
Martin Johnson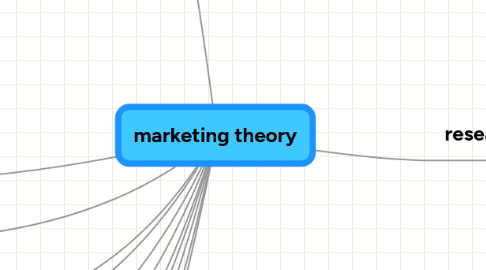 0.0
stars -
0
reviews range from
0
to
5
marketing theory
literature
brochures
newsletters
campaigns
advertising
printed
broadcasting
direct, printed, email
on business material
promotions
trade shows
cross promotion
co-operative
pr
relations, media, news releases, employee, community, industry, government
housekeeping, issues management, crises management
naming
company
ideas, what to convey, available, easy, to spell, to say, original, universal, memorable, can I live and grow?
channels
phone
pick-up
voicemail
face-to-face
parking
front door
office, reception, desk space, meeting room
online
website, themes, scratch area, some freebies, tools, indexhibit, mash-up, mind42, twitter, skype, no left-hand navigation, phases, phase 1, mission map, templates, phase 2, shopping cart, for services?, for templates, screen casts, me writing, map walks, me voiceover, auto play, horizontal format, twitter, phase 3, mobile
email, incoming, response times, outgoing, tone, greeting, signature
customer service
services
service
cycle, establish contact, build rapport, present service, make sale, complete transaction, deliver service, monitor customer satisfaction, follow-up after sale, assess, confirm, ask for future business
benchmarking
improving, make gaurantee, note and overcome dissatisfaction, think every step improve customer, evaluate service
customer service environment, get to know them, reward good service, anticipate, communicate, thank customers, encourage requests, bend rules, extra services, dealing with BKJ highlight of their day!, teach customers to expect good service
types of customers
best
relationship, loyalty, commitment
transaction, price
toxic
referral
sales
stages
preparation, knowledge, service, know it, .. in a sentence, prospect, use, website, brochures, associates, what message ready to receive, your sales goal, presentation
awareness, gain positive awareness
interest, generate interest
desire, convey value
decision, understand the cycle, who are decision makers
sale!
funnel
aims
exceed customer value expecations
loyalty
trust
make it easy, ready made contract, add unexpected value, make first step of loyalty
scenarios
walk-in
cold calls, use of reference, convey customer benefit, assumptive approach
letters
presenting product, describe service, benefits features, solve problems, provide opportunities, a few major points, can relate to, and remember, entertaining, ask, then listen, show, don't tell, pre-empt objections, lack of belief, lack of trust, preference to competitor, concern over cost
stages
selling
prospect ready to buy, ask for the order, ask for the order, ask for the order, make buying assumption, gain agreement how delivered, schedule
distribution
online
hard copy
EPS printing
product development
new products to new customers
existing products to new customers
new products to existing customers
existing products to existing customers
research
customer
type, size, history, consultancy experience, have used, good experience, bad experience, have not used, sector, private, public, the 'ics, demographic, geographic, psychographic, geodemographics, key people, ownership, lifestyle, decision makers
trigger, right-sizing, reducing, growing, replacing in-house teams, acquisitions, control costs, mergers, maturity model, setting-up, new starter/induction, material for comms, new IT, already procured, to be procured
behaviour, habits, business analysis, mission statement, flowcharting, process maps, transformation, mindsets
prioritise
timing
products
new ideas, features, inspire, do, don't, value, add, do not add, fit, brand, expertise, market
competitors
types, consultancies, business analysis, project management, management, in-house teams, freelance resources
basis of competition, price, not-price, quality, prestige, service, repututation, location, uniqueness of offering, convenience
SWOT analysis
market
types, consultancy, transformation, project management, business analysis, internal comms, product templates, training, facilitation
size, by geographic, by customer profile, by product sales
share, sales, unit sales, total sales volume, customer, potential customers, opportunity
trends, increasing, decreasing
cycle
non-customers
budget
arbituary
competitive parity
goal-oriented
%sales
putting together a communication
define goal
creative brief
benefits not features
success criteria
budget
ten ideas
best
know your elevator speech
make great product before great ad
sweat the big stuff- ad headline
sweat the little stuff- the detail
say what you mean, believe in your service
make new customers, cherish the old
like your customers
increase value before lowering prices
breakdown barriers
get continously better at what you do best
worst
fight bad business with good ads
run kitchen sink ads
portray customer as fool
save best for last
change logo too often
build it and trust they will come
move too fast without plan
think people will care 'under new management'
believe pie in online sky
believe customer is captive
products
creative strategy
target market
benefit to the market
how present identity to market
marketing plan
state business purpose
define market situation
set goals and objectives
define your market
advance your position, brand and creative strategy
set your marketing strategies, product, distribution, pricing, promotion
outline your tactics
establish your budget
blueprint your action plan
think long term
use your plan!