Pedagogy & Web 2.0 @ Academy360, Sunderland
by
Kevin Burden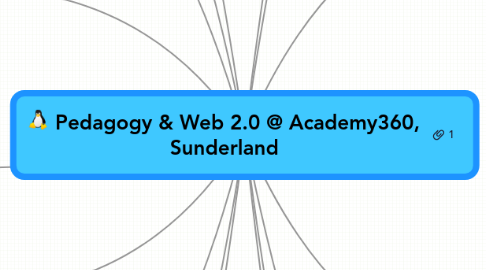 5.0
stars -
2
reviews range from
0
to
5
Online Geographic Information Systems (G.I.S)
Online GIS systems  are tools allow users to  access virtial maps and globe, such as Google Maps and Google Earth. Users can add resources such as   simple placemarks to more copmplex data such as images and video. They can create interactive queries (user created searches), and resources that analyse geographic and spatial information, edit data, maps, and present and interpret the results of all these operations.   Gioogle GIS tools can offer great activities and resources for all subjects. Their sscope and reach is so wide  they fact they can be seen as a platform for learning. Please have a  look at the links for some examples.      
Google Maps
Google Earth
Interactive
Google Presentations
Google Applications include Documents Wordprocessing Spreadsheets (including forms for questionnaires & surveys) Prsentations Mail Tasks Calendar Calendar  includes alarms and notifications   Please note there is also an educational site for Google Apps see link
Presentations
Spreadsheets
Immersive Environments
Second Life
ALICE
Teen Life
Club Penguin
Video Tools
Production
Would recommend QTPro licences for schools also flip4mac QT plugin to open WMV files and play in QT and also to export to the WMV fromat
Sharing
Blogs
Edublogs
Edublogs offer free Worpress  educational blogs for students, may have adds on them
Wordpress
Glogster
Blogger
Blogger is a Google service which can be accessed through a Google account
Image Tools
Image Editng
Image Creation
Audio Tools
Production
Broadcasting and sharing
Wikis
The two wikis linked here are both popular with educators.  Both offer advertisement free wikispace for education.
Google Sites
Slideshows
Online Mindmaps
Social Networking
New node
Social Bookmarking
free prieum accounts for educators
Premium account available for educators    
Conversational tools (Chat, Skype,
SEE WHAT YOU MEAN. I WAS TRYING TO COPY. THINK VOICETHREAD COULD GO IN BOTH BOXES    
Asynchronous
Synchronous
Data Tools
Online Data
Polls & Surveys
Timelines
New node