Professional Learning Network
by
Verena Marmion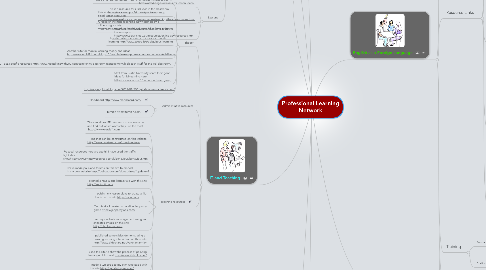 0.0
stars - reviews range from
0
to
5
Professional Learning Network
Art asssociations
The Western Australian art association http://arted.org.au
This association fosters the development of art in Western Australia http://www.artsource.net.au/
Literacy
Teaching EFL has given m an intimate knowledge of the English grammar and writing skills. This is highly transferable to the field of literacy.
this site outlines the importance of literacy to teaching creative arts http://www.curriculumsupport.education.nsw.gov.au/primary/creativearts/crosscurriculum/literacy/index.htm
IT and Teaching
ICT can be used to enhance learning in a number of ways. In the final year if my MA program the applications of information Technology became a special area of interest. In particular the use of m-learning devices within the classroom.
Theory
This site provides background and links on a range of it related topics. http://e-language.wikispaces.com/
This is a resource for iPad uses in the classroom http://www.scoop.it/t/curtin-ipad-user-group
A research institute recording how technology is influencing society http://pewinternet.org/topics/Education.aspx?typeFilter=5
This site collates a variety of ideas for mobile learning http://www.scoop.it/t/ubiquitous-learning
Another site for mobile learning theory and ideas http://www.mobl21.com/blog/10/mobile-learning-the-evolution-of-content-delivery/
Here are some ICT ESL specific resources http://www.nicetalkingwithyou.com/tomkenny/classroom-management/high-tech-stuff-for-the-esl-classroom/
Staff from Curtin University share their good ideas for M-learning here http://www.scoop.it/t/curtin-ipad-user-group
http://oupeltglobalblog.com/2011/01/20/digital-natives-fact-or-fiction/
Administrative resources
Blackboard http://www.blackboard.com/
Turnitin http://turnitin.com/
Teaching resources
To see the actual creations I describe attached to the PLN sites please go to my ICT in schools wiki page
This site allows EFL students to analyse a text and find out which words they use the most http://www.wordsift.com
TTimelines can be constructed on this website http://www.timetoast.com/timelines/new
Practical resources here are useful. I have used the traffic light slide showhttp://www.primaryresources.co.uk/behaviour/behaviour.htm
I have made polls and forums on this site to embed in my own website http://polldaddy.com/signup-free/?update=1
I created a read aloud literacy aid with this site http://en.linoit.com/
I publish my lesson plans to create a flip book on this site http://issuu.com/
On this site I created an on-line Jeopardy game https://jeopardylabs.com/
I set my students an assignment using an animated image on this site http://blabberize.com/
I published some slides demonstrating a drawing learning intervintion on thhis site http://www.slideshare.net/verenamarmion
I used this site to show the process of painting the tango club mural http://www.tiki-toki.com/
I made a QR code to my own web page with this site http://qrcode.kaywa.com/
I made a word sort based on the Academic wordlist here http://www.spunkyenglish.com/MagnetMaker/sortPage.php
ICT and security
Resources to prevent cyber bullying http://www.commonsensemedia.org/educators/cyberbullying-toolkit/
Formal Studies
Teaching and learning with ICTs http://units.handbooks.uwa.edu.au/units/educ/educ8451
Influential figures
I have attended a couple of lectures by Nicky Hockly on digital literacy. The e-consultants site also has some great lesson ideas http://www.theconsultants-e.com/about/team/NickyHockly.aspx
English as a Foreign Language
My teaching career began with a CELTA qualification. I have over 5 years experience as an EFL teacher in a range of settings including several multinational businesses and Curtin University. EFL remains my strongest area of teaching expertise though I did not take it as a major.
Associations
English Teachers Association of Switzerland(ETAS) http://www.e-tas.ch/, Conference
English Atstralia (EA) http://www.englishaustralia.com.au/, Conferences
Employers
Switzerland, Access Langauge School, Sempach http://www.access-sprachschule.ch/, Supercom Languges and Communication, Zurich http://www.supercomm.ch/supercommsite/wordpress/, Hull's School, Zurich http://www.hull-school.ch/, Castles English Institute http://www.castles.ch/course/luzern.php
Australia, Kaplan, Perth http://www.kaplaninternational.com/schools/australia/english-courses-perth.aspx, Curtin English language Centre (CELC) Perth http://humanities.curtin.edu.au/future_students/celc/
Resource Links
Theory, This is the best on-line guide to grammar and punctuation I've come across http://www.grammaruntied.com/
Lessons, Games, Upper intermediate level grammar and vocabulary games You will find some fun vocabulary and grammar games to play here. http://elt.oup.com/student/headway/upp_intermediate/d_games/?cc=global&selLanguage=en, http://eslgamesworld.com/members/games/ClassroomGames/index.html, Reference, http://dictionary.cambridge.org/, Ready to go lesson plans, http://www.tefl.net/esl-lesson-plans, http://www.eslholidaylessons.com/, http://lessonstream.org/browse-lessons, http://www.eslpdf.com/
Skills, Pronunciation, Watch, listen and practice activities http://international.ouc.bc.ca/pronunciation/, This allows the user to transcribe words into phonetic script http://www.phonetizer.com, With this page the user can type out phonetic script http://www.e-lang.co.uk/mackichan/call/pron/type.html, Interactive phonetic chart http://www.teachingenglish.org.uk/activities/phonemic-chart, Grammar, http://theteacherscafe.com/Grammar/Grammar_Games.php, On-line grammar activities http://www.ego4u.com/en/cram-up/tests, Vocabulary, Academic word list http://www.englishvocabularyexercises.com/AWL/, Listening, Voice of America puts contemporary news topics in language that is not difficult for English learners to understand. Try watching or listening and taking notes. http://www.voanews.com/, Speaking
IT  English links, Video links, http://www.learnenglishfeelgood.com/eslvideo/, http://www.eslvideo.com/links.php, http://www.eslall.com/learn_english_622.html, Resources to design your own gameshttp://www.education.vic.gov.au/languagesonline/, Teaching and learning with technology http://mrsdell.org
English For Special Purposes, Business english:, http://www.britishcouncil.org/professionals-business-and-work.htm, http://www.summertown.co.uk/default.asp?V_ITEM_ID=28255, http://www.breakingnewsenglish.com/business_english.html, http://www.businessenglishpod.com/, http://www.onestopenglish.com/business/, http://www.eslgold.com/business.html, Cambridge exams, http://www.cambridgeesol.org/index.htmlNede, This site provides a range of excellent materials to prepare for a Cambridge exam http://www.flo-joe.co.uk/, Academic writing, This is a course on various essential academic writing concepts http://vlc.polyu.edu.hk/academicwriter/Questions/writemodeintro.htme.htm, Essay writing skills http://www.essex.ac.uk/myskills/skills/writing, Essay writing skills http://www.uefap.com/writing/
General Resource links, A range of resources listed according to skill http://www.manythings.org/, British Council provides a range of quality EFL resources http://www.britishcouncil.org, Global Issues and Activism in ESL http://www.esletc.com/
Training
Formal training, Certificate in Advanced Teaching Skills; International House Approved, Cambridge English Languge Teaching CELTA. More information about this training is accessed via the attached link http://www.cambridgeesol.org/exams/celta/index.html
Additional professional development
Research
Formal research, I used survey monkey to collect data on-line from research participants http://www.surveymonkey.com/
Influential Figugres
These materials, mostly designed by Mark Fletcher, are highly visual and fun http://www.brainfriendly.co.uk/
Graham Workman was my trainer for the Advanced Certificate in Teaching Skills. A lot of useful tips and resources can be found here http://grahamworkman.wikispaces.com/
Visual Art
My original undergraduate degree and the major of my MA in Teaching at UWA is in Visual Art. I have creativity and intuitive expertise in this area to which I apply my knowledge of teaching and learning strategies.
Community Art Projects
I have run private watercolour courses at Loftus community art centre
I participated in this exhibition while living in Fremantle http://drawntogether.iandesouza.com.au/
Community art classes
I ran a couple of watercolour courses from this venue http://www.loftusrecreationcentre.com.au/
Influential figures
Here is a group of artists I admire
Robert Wade introduced me to the basic skills of Watercolour painting several years ago http://members.ozemail.com.au/~rawade/
Ian DeSouza is a well known western Australian artist whose life drawing groups I attended regularly for a year www.iandesouza.com.au/
Tis artist really pushes the bourndaries of wwatercolour. I attended one of his workshops in Melbourne some years ago www.alvarocastagnet.net/
Tony Smibert achieves some facinating modern effects with the traditional medium of watercolour http://www.smibert.com/
I adore the femininity and symbolism in Amy's drawing http://www.amysol.com/sectionsHTML/gallery/index.html
the American Watercolour association advocates the work of top practicing watercolourists of our time http://www.americanwatercolorsociety.com/
The concept of negative space in watercolour paniting which I use in several work has been well explined by Linda Kemp www.lindakemp.com/
Emil Nolde is a German expressionist who broke with the tight traditions of watercolour painting http://www.handprint.com/HP/WCL/artist46.html
Formal studies
I studied a Bachelor of Fine Art at Monash University http://monash.edu/pubs/handbooks/courses/2119.html
Studying Art Therapy has also contributed to my skill and sensitivity as an art educator http://www.latrobe.edu.au/handbook/2013/postgraduate/health-sciences/coursework/hgat.htm
resource links
Theory, A useful site to research Australian art history http://www.culture.gov.au/articles/painters/, Composition and design principles are explained here http://www.goshen.edu/art/ed/Compose.htm, this National gallery of Victoria site has a great resources page. This one is on Australian Landscape painting http://www.ngv.vic.gov.au/malp/index.html, Here is a large bank of art related essays http://www.boredofstudies.org/view.php?course=29, this site is devoted to literacy in art education http://www.curriculumsupport.education.nsw.gov.au/primary/creativearts/crosscurriculum/literacy/index.htm
Lessons, Art association of WA lesson ideas links http://arted.org.au/visual-arts-lesson-ideas/, This site contains a range of further links to good lesson resources http://www.aussieeducator.org.au/resources/teaching/theartsresources.html, Art education Victoria provides these reources to draw upon http://www.aev.vic.edu.au/resources/online-aev-resources.html
Special Needs Education
Prior to becoming qualified as a Special Ed. teacher, I was employed as a Disability Support Worker for approximately 5 years. in this time I specialised in recreational programs with a focus on disability arts.  I have worked with people with a range of mental, physical, intellectual and learning disabilities. Through this employment I developed an interest in maximising independence for students with disabilities and providing them with opportunities for creative expression.
Work Experience
Employers, Though the 'Arts Education' program has now moved I was employ byNorth Melbourne Institute of Technology http://www.nmit.edu.au/, For this group I worked on Art Day South and West as well as a music program for the mentally ill http://artsaccess.com.au/, For Yooralla I provided community access http://www.yooralla.com.au/
Voluntary, In this school I assisted the visual art teacher for several days in 2011 http://www.education.net.au/education/SIR-DAVID-BRAND-SCHOOL/4328/
Formal Studies
UWA Special Education Minor, please see subject descriptions attached outlining the outcomes of my training in this field, Special Education Curriculum http://units.handbooks.uwa.edu.au/units/educ/educ8468, Learning Difficulties http://units.handbooks.uwa.edu.au/units/educ/educ8454, Previously called 'Behaviour Management' the content is very simlar to this subject 'Understanding and Managing Disorders of Behaviour" http://units.handbooks.uwa.edu.au/units/educ/educ8492, Teaching Literacies http://units.handbooks.uwa.edu.au/units/educ/educ8410, Literacies across the curriculum http://units.handbooks.uwa.edu.au/units/educ/educ8516
This unit guide outlines the one year Graduate Diploma in Art Therapy I have undertaken http://www.latrobe.edu.au/handbook/2012/postgraduate/health-sciences/coursework/hgat.htm
Influential figures
Ken Glasgow unit co-ordinator of Special Education Curriculum and fountain of knowledge fon this subject http://directory.uwa.edu.au/view?dn=cn%3DKenneth+Glasgow%2Cou%3DGraduate+School+of+Education%2Cou%3DFaculty+of+Education%2Cou%3DFaculties%2Co%3DThe+University+of+Western+Australia
Special Needs and Art Therapy
It is stressed in the wider educational context expertise of the field of art therapy is not necessarily about performing psychotherapy but rather building self esteem and enhancing abilities.
This website outlines the usefulness of art therapy for people with disabilities. http://www.disaboom.com/arts/the-benefits-of-art-therapy-for-people-with-disabilities
Associations Advocating Disability Awareness
Physical disabilities commision /www.pda.org.au/policies-and-guidelines
Hearing Disabilities http://www.hearing.com.au/types-of-hearing-loss
The Autism Association of Western Australia www.autism.org.au
Resource links
Send on-line (previously known as the centre for inclusive schooling) offers teaching materials and professsional support http://www.cis.perthwa.net/
This site has links to teaching resource packs for disabled students http://www.disability.wa.gov.au/forcommunity/schools.html
Western Australian Institute for Deaf Education http://www.waide.wa.edu.au/
Vision Education Service http://det.wa.edu.au/studentsupport/statewidespecialistservices/detcms/navigation/vision-education-service/?oid=MultiPartArticle-id-8048199
General Teaching
  The links in this section are relevant to teaching in general. The content of this part of my PLN is applicable to my three main specialties Visual Art, Special Education and EFL.
Theory
Resources
These graphic organizers can be used with a range of subjects http://www.nvo.com/ecnewletter/graphicorganizers/