Professional Learning Network
by
Verena Marmion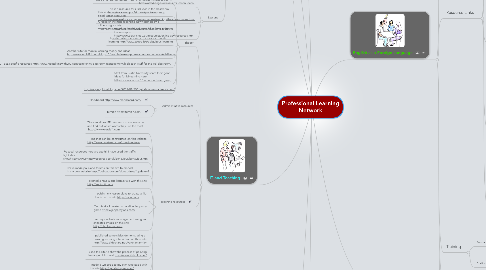 0.0
stars - reviews range from
0
to
5
Professional Learning Network
Art asssociations
The Western Australian art association http://arted.org.au
This association fosters the development of art in Western Australia http://www.artsource.net.au/
Literacy
Teaching EFL has given m an intimate knowledge of the English grammar and writing skills. This is highly transferable to the field of literacy.
this site outlines the importance of literacy to teaching creative arts http://www.curriculumsupport.education.nsw.gov.au/primary/creativearts/crosscurriculum/literacy/index.htm
IT and Teaching
ICT can be used to enhance learning in a number of ways. In the final year if my MA program the applications of information Technology became a special area of interest. In particular the use of m-learning devices within the classroom.
Theory
Administrative resources
Teaching resources
To see the actual creations I describe attached to the PLN sites please go to my ICT in schools wiki page
ICT and security
Formal Studies
Influential figures
English as a Foreign Language
My teaching career began with a CELTA qualification. I have over 5 years experience as an EFL teacher in a range of settings including several multinational businesses and Curtin University. EFL remains my strongest area of teaching expertise though I did not take it as a major.
Associations
Employers
Resource Links
Training
Research
Influential Figugres
Visual Art
My original undergraduate degree and the major of my MA in Teaching at UWA is in Visual Art. I have creativity and intuitive expertise in this area to which I apply my knowledge of teaching and learning strategies.
Community Art Projects
Community art classes
Influential figures
Here is a group of artists I admire
Formal studies
resource links
Special Needs Education
Prior to becoming qualified as a Special Ed. teacher, I was employed as a Disability Support Worker for approximately 5 years. in this time I specialised in recreational programs with a focus on disability arts.  I have worked with people with a range of mental, physical, intellectual and learning disabilities. Through this employment I developed an interest in maximising independence for students with disabilities and providing them with opportunities for creative expression.
Work Experience
Formal Studies
Influential figures
Special Needs and Art Therapy
It is stressed in the wider educational context expertise of the field of art therapy is not necessarily about performing psychotherapy but rather building self esteem and enhancing abilities.
Associations Advocating Disability Awareness
Resource links
General Teaching
  The links in this section are relevant to teaching in general. The content of this part of my PLN is applicable to my three main specialties Visual Art, Special Education and EFL.
Theory
Resources