3. ecosytems:what are they and how do they work?
by Ch oliver2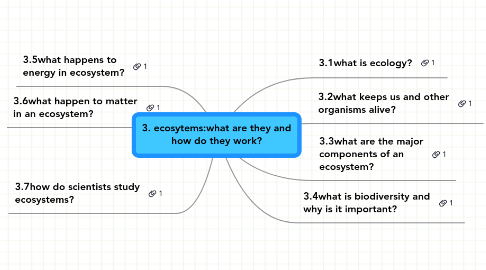 1. 3.1what is ecology?
2. 3.2what keeps us and other organisms alive?
3. 3.3what are the major components of an ecosystem?
4. 3.4what is biodiversity and why is it important?
5. 3.5what happens to energy in ecosystem?
6. 3.6what happen to matter in an ecosystem?
7. 3.7how do scientists study ecosystems?