(thetable.translation.*)
by
Nathanael Jones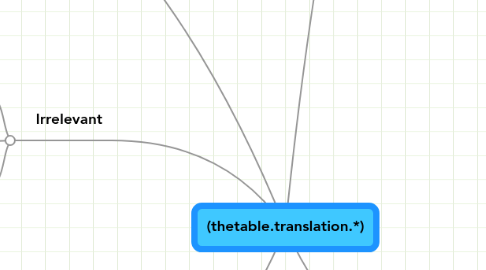 0.0
stars -
0
reviews range from
0
to
5
(thetable.translation.*)
Definition (root record)
replaceDefinition
Tags that support child elements. Only opening tags are shown, but closing tags are translated with the same attributes.
Self-closing tags
<!-- HL|QT|RC|WP|TP -->
Named Popup Definitions
</namedPopup>
Document
Record & record-level tags
Popups, Notes, Named popups
Paragraphs
Character styles
Fields
Character style applications
Highlighter applications
Folio entities
Bookmarks and Jump destinations
Proximity tokens
Tables
Objects
Links
Printing tokens
Both
<!-- -->
Text
Use tab to create a child, enter for sibling. Del deletes.
Irrelevant
<!-- <UX:user, info, etc> -->
<!-- <UL:user link info> -->
<!-- </UL> -->