Sun Studio 12 ( For more : http://drupalgapps.techbracket.net/node/11
by
ankur saxena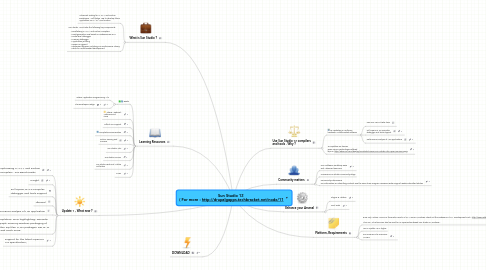 0.0
stars -
0
reviews range from
0
to
5
Sun Studio 12 ( For more : http://drupalgapps.techbracket.net/node/11
For More information Check out : http://drupalgapps.techbracket.net/node/11
Use Sun Studio 12 compilers and tools . Why ?
To capitalize on multicore hardware, multithreaded software
What is Sun Studio ?
Advanced Tooling for C, C++ and Fortran Developers : Full fledge IDE to develop future Application on C / C++ and Fortran.
Sun Studio 12 includes the following key components: * Parallelizing C, C++, and Fortran compilers * Next-generation IDE based on NetBeans IDE 5.5.1 * Code-level debugger * Memory debugger * Application profiling * OpenMP support * Optimized libraries, including Sun Performance Library * Tools for multithreaded development
Update 1 , What new ?
The Sun Studio compilers generate improved binary application performance on Intel x86, AMD x86, UltraSPARC and SPARC64-based systems. With dozens of recent industry-based benchmarks, Sun Studio compilers take full advantage of the latest multicore architectures.
System profiling tools allow you to explore your system, understand how it works and track down performance problems across many software layers. DLight is a new tool which unifies application profiling and system profiling using DTrace technology on Solaris platforms.
Full OpenMP 3.0 compiler, debugger and tools support
The OpenMP 3.0 specification contains new features to ease multicore development. Take a more general approach to multithreaded programming by using tasks to support complex and dynamic control flows.
dbxTool
The dbx Debugger is fully integrated into the IDE and available via command line. Sun Studio 12 Update 1 now features dbxtool, a stand-alone debugging solution with a user-friendly interface. Quickly and easily debug an executable, core file or attach to a running process.
Performance analysis of MPI application
The Performance Analyzer includes an MPI Timeline, MPI charts, zooming and filtering capabilities and with Sun HPC ClusterTools, clock-profiling MPI experiments show 2 new metrics: MPI Work Time and MPI Wait Time.
improved code completion, error highlighting, semantic highlighting, call graph, memory window, packaging of application as tar files, zip files, SVR4 packages, RPMs, or Debian packages, and much more.
Enhance your Arsenal
Learning Resources
Books
Real-Time Programming for the Solaris Operating System ? WP-4250 Solaris 10 Operating Systems Internals - SI-365-S10 Online Course: Sun Studio for Solaris Developers - WP-100-S10
Community matters
Numerous Sun Studio community Blogs
Platform, Requirements
Runs only Solaris, Linux For those who need a C/C++ IDE on Windows, check out the NetBeans C/C++ Development Pack , http://www.netbeans.org/products/cplusplus/ Also Sun Virtual Box can also be used to run Opensolaris-based Sun studio on Windows .
JDK 5 Update 16 or higher