What's New In Ableton Live 9 ------ by Mark Mosher www.MarkMosherMusic.com www.ModulateThis.com
by
Mark Mosher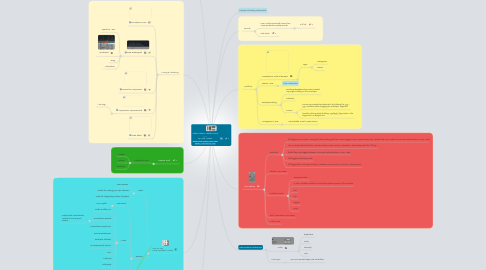 0.0
stars -
0
reviews range from
0
to
5
Checkout my other maps and sites
Checkout my new album which was made in Live 9
http://www.FearCannotSaveUs.com
Preview of Factory Instruments
Sounds
Live 9 Suite comes with more than 3000 production-ready sounds
Full list
Workflow
Compete Re-Write of Browser
Type, Categories, Places
Session View
Clip Automation
Envelope Editing
Envelope breakpoints are now created by single-clicking on the envelope.
Selection
Curves, Curves are created and adjusted by holding the [ALT](PC) / [ALT](Mac) modifier while dragging an envelope segment., (Double-clicking while holding [ALT] PC) / [ALT](Mac) returns the segment to a straight line.
Arrangement View
"Consolidate Time to New Scene"
MIDI Editing
Shortcuts
[B] toggles Draw Mode. Holding [B] while editing with the mouse toggles Draw Mode temporarily. Additionally, MIDI notes can now be resized while in Draw Mode.
The currently selected tracks, devices, notes or clips can be activated or deactivated with the [0] key.
[Enter] key now toggles between time and note selection in MIDI clips.
[Q] toggles Hot-Swap mode
[D] toggles the Hot-Swap selection between a Drum Rack and its last selected pad.
Stretch MIDI Notes
Transform Tools
Transpose slider
:2 and *2 buttons double or halve the playback speed of the selectio
Rev
Flip
Legato
Dupl.
Edit Automation More Easily
Add Curves
Mixing & Mastering
Envelope Curves
EQ8 Redesigned
improved filters, a detachable display that shows the frequency spectrum of the output signal and allows multiple filter dots to be adjusted simul­taneously, optional "Adaptive Q" and Audition modes, and a number of other improve­ments.  
Spectrum View
Windowed
Drag
Automation
New Glue Compressor
The Glue Compressor is an analog-modeled compressor created in collaboration with Cytomic, and is based on the classic bus compressor from a famous 80's mixing console. 
Compressor Improvements
auto Release mode, which automatically adjusts the release time based on the incoming audio. A Dry/Wet control allows for easy paral­lel compression. The Ratio can be set below 1:1, for upward expansion. The shape of the envelope follower can be switched between linear and logarithmic. Finally, a new display shows input and output levels, making it easier to adjust parameters.   
"Lin/Log"
Gate Effect
Gate effect (page 325) now responds more accurately. There is also a new Re­turn control (also known as "hysteresis") to help reduce "chatter" when the level changes quickly near the threshold, as well as a sidechain EQ. Finally, a new display shows input and output levels, making it easier to adjust parameters.   
Convert to MIDI
Melody
Drums
Harmony
Max for Live (Now Included in Suite)
What
Free Devices
Toolkit for making your own devices
Tools for integrating custom hardware
Devices
Instrument, Drum Synth
Audio, Buffer Shuffler 2.0, Convolution Reverb, Capture the characteristic reverb of real physical spaces., Convolution Reverb Pro, Device Randomizer, Envelope Follower, IR Measurement Device, LFO, MultiMap, PitchDrop, XY Pad
MIDI, Envelope, Expression Control, Instant Haus, LFO MIDI, Mono Sequencer, Note Echo
Editions
Versions for
32-bit
64-Bit, Read "64-bit - Myths and Facts" article on Ableton Site
Software
Intro
Standard $499
Suite
Push
Ableton Push with Live 9 Intro $599
Ableton Push (with Live 9 Standard) $948
Ableton Push (with Live 9 Suite) $1,198.00
New Options Preferences
Color
Brightness
Color
Intensity
Hue
MIDI Sync
You can now hot-swap USB controllers