AppliGate
by
Rob Bontekoe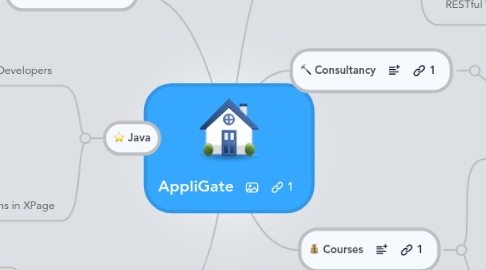 0.0
stars - reviews range from
0
to
5
Java
Quick Java Course for XPages Developers
How to use Managed Beans in XPage
Courselets
Een courselet is een online mini cursus, die bestaat uit een online presentatie van maximaal 15 minuten, aangevuld met een opdracht. Wij ontwikkelen courselets als extra studiemateriaal voor onze XPages cursussen. Met de AppliGate's XPages Wiki ondersteunen onze cursisten eveneens met extra studiematerial.
Presentations
AppliGate delivers instructor-led XPages courses since 2009 either as public or as private training. Public courses are organized at the meetingspace of Seats2Meet in Maarssen, the Netherlands. Private training can be organized worldwide at the customers place. XPage courses are scheduled on a regular base.
Giulia goes for AngularJS
AppliGate develops RESTful web service applications for the Google App Engine cloud environment.
Web API
Other sites & maps