Culture and Assistive Technology
by
E.A. Draffan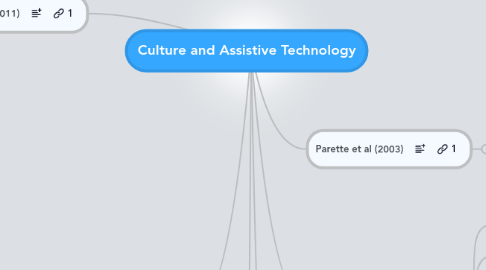 0.0
stars - reviews range from
0
to
5
Culture and Assistive Technology
How Gender and Cultural Differences in Web Psychology Affect the Customer Experienceby Nathalie Nahai on Jul 08, 2013 Are you missing half your audience? Your site may be giving off the wrong psychology signals and causing potential customers to click away. Nathalie covers how gender and cultural differences impact your business and winning tactics to change the message and convert more customers.
Gender
Colour
Symbols
Language
Body Positions
Social Contexts
Aesthetics
Boujarwah, F. a., Hong, H., Abowd, G. D., & Arriaga, R. I. (2011). Towards a framework to situate assistive technology design in the context of culture. The proceedings of the 13th international ACM SIGACCESS conference on Computers and accessibility - ASSETS '11, 19. doi:10.1145/2049536.2049542
Lifestyle
Socio-technological infrastructure
monetary and informational resources
Parette, P., Huer, M. B., & Hourcade, J. J. (2003). Using Assistive Technology Focus Groups with Families Across Cultures, 38(4), 429–440.
View of disability and therefore support AT can offer
Independence v dependence
amount of information convey may depend on language
nonverbal communication cues
Direct and indirect questioning
Hofstede, Geert, Gert Jan Hofstede and Michael Minkov.Cultures and Organizations: Software of the Mind, 3rd ed. New York: McGraw-Hill. 2010.
Krefting, L.H., & Krefting, D.V. (1991). Cultural influences on performance. In Cristiansen, C., & Baum, C. (Eds.), Occupational Therapy. Thoroughfare, NJ: Slack
Ripat, J., & Woodgate, R. (2011). The intersection of culture, disability and assistive technology, 6(March), 87–96. doi:10.3109/17483107.2010.507859
Stigmatisation due to type of AT advised
AT suitability for the environment in which it will be used.
Appropriateness of language used (AAC)
Disability as a culture
AT services in diverse populations