Halloween
by
Raphaela Brandner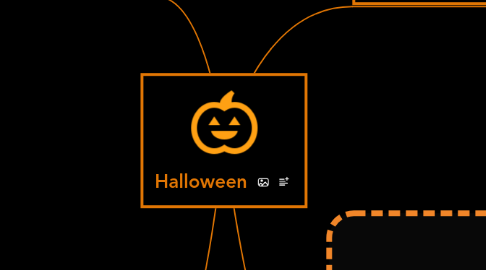 5.0
stars -
2
reviews range from
0
to
5
Halloween
Halloween is celebrated on the night of October 31. The name is short for All Hallows' Evening i.e. All Hallows' Eve.
The origins of Halloween
Celebration of the end of the harvest season in Gaelic culture
Ancient Gaels believed that on October 31, the boundaries between the worlds of the living and the dead overlapped, Deceased would come back to life and cause havoc such as sickness or damaged crops.
Masks and costumes were worn in an attempt to mimic the evil spirits or appease them.
Probably several origins, Samhain, St. Columb-Kill, Souling
Ideas for the perfect Halloween party
Decorations
Outdoor
Indoor
Games
Ideas on spoonful.com
Ideas on marthastewart.com
Ideas on scaryforkids.com
Food
ourbestbites.com
delish.com
cutefoodforkids.com
parenting.com
pillsbury.com
bbcgoodfood.com
Drinks
foodnetwork.com
allrecipes.com
cookingchanneltv.com
Music
nerdist.com
billboard.com
spookysoundtrack.com
liketotally80s.com
Costume contest
Halloween trivia
Approximately two billion dollars is spent annually on Halloween candy in the United States.
The character of Michael Myers was named after the European distributor of Carpenter's previous film, Assault on Precinct 13 as a kind of weird "thank you" for the film's overseas success.
The original script, titled "The Babysitter Murders", had the events take place over the space of several days. It was a budgetary decision to change the script to have everything happen on the same day (doing this reduced the number of costume changes and locations required) and it was decided that Halloween, the scariest night of the year, was the perfect night for this to happen.
This was voted the fifth scariest film of all time by Entertainment Weekly.
As the movie was actually shot in early spring in southern California (as opposed to Illinois in late October), the crew had to buy paper leaves from a decorator and paint them in the desired autumn colors, then scatter them in the filming locations.
Awesome costume ideas