ERIKA NORDQUIST
by
Erika Nordquist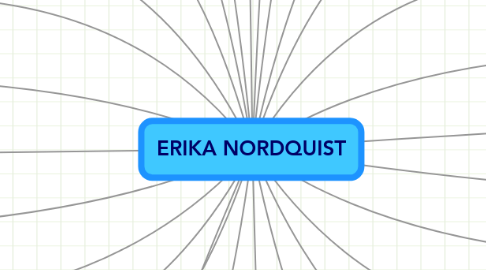 5.0
stars -
1
reviews range from
0
to
5
ERIKA NORDQUIST
Blankets
Cotton
10 years, Re-use to protect decorations from breaking when put into storage.
Bindings
Oil/Cotton
2 years, Strap onto your regular shoes without the snowboard to use as snowshoes for shoveling.
Mirror
Sand
10 years, Break apart and use for a mosaic.
Toilet
Clay
15 years, Use as an outdoor planter for a larger plant.
Straightener
Clay/Oil
2 years, Re-use as hot dog tongs for cookouts.
Mini Blinds
Oil/Cotton
5 years, Take the string out of it to use to make a bracelet.
Fork
Silver
3 years, Re-use as a mini-rake for housplants.
Earphones
Rubber
3 months, Re-use as shoelaces for sneakers for an artistic look.
Toothbrush
Oil
3 months, Use as a houshold cleaning appliance for small areas.
Snowboard
Oil
2 years, Take off the bindings and hang up to use as a shelf.
Snowboard Boots
Cotton
2 years, Use as planters in the family room.
Phone
Oil
2 years, Give to my 5 year old brother to use as a toy.
Contacts
Oil
2 weeks, Wear my glasses on the weekends since the contacts are good for 14 days of use even if not in a row.
Perfume Bottle
Sand
1 year, Paint the bottle and hang it up as a sun catcher.
School ID
Oil
10 months, Put grip tape on it and wheels and use as a mini skateboard.
Books
Tree
10 years, Use to fuel fire instead of buying newspaper to burn.
Jewelry
Gold
10 years, Send your jewelry to a cash for gold companty so they can recycle it and you make money!
Contact Solution
Water
6 months, Refill case every other day instead of every day.
Plastic Bags
Oil
2 months, Weave together to make purses and baskets.
Nail Polish
Ethylacetate
2 years, Only apply one coat instead of two.
Goggles
Oil
4 years, Re-use to put on a snowboarding Build-A-Bear for your little cousin.
Paper Towels
Tree
3 days, Make the paper towel roll into a "Star Wars Blaster" for your 5 year old brother.
Keys
Aluminum
10 years, Paint it and put it on a chain for jewelry, and so you don't lose it.
T-Shirt
Cotton
2 years, cut up and use as rags for cleaning.
Shoelaces
Cotton
3 Years, Tie around waist to use as a belt.
Knife
Silver
3 years, Use to clean between cracks and tiles around the house.
Belt
Cow
6 years, Re-use to secure boxes that need to be put into storage.(instead of tape)