Roadmap
by
Shastic Inc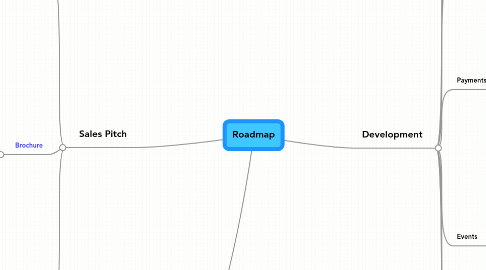 0.0
stars - reviews range from
0
to
5
Roadmap
Development
Facebook
Facebook Tab not displaying content
Facebook link metatags
UPDATE to OAuth for Social Graph
Facebook Connect post
TalentFlow Stream Stories
Payment notification to publish special story
Add special location to stream posts
Switch to iFrame inside Shastic.com
Virality, Migrate FB app to shastic.com [Eliminate FB cache for specials (diff ids)], Add Specials as Gifts for virality, Facebook Publishing Permission list, Phantom facebook posts, Mailing list opt-in form, Social Game
Twitter
Twitter autotweet, Authenticate w/twitter, Post msg with link to portfolio from Shastic
Publish Specials to Twitter
Mobile
Facebook Mobile Platform app
Payments
Buy many coupons on a single transaction
Make payment confirmation back to Shastic automatical
Ad tracking id for analytics to urls
Check Chrome confirmations for payments
Buy Special, No-Refund disclaimer, Special (coupon) terms/rules disclaimer, Auto send email on payment success (ON AMAZON) because some people might leave payments page at that point.
Publish Special, Revenue Share Disclaimer (for Venue)
Automatic Affiliate/Venue payment settlement (4 way payments)
Braintree
Events
Performer portfolio (optional). Display venue portfolio instead.
Email invite
Pre-populate contact info w/venue location
Invite artists to claim portfolio via email
Specials
API
Fix coupon email (Text-only (simple) version)
Add a NEW SPECIAL button to specials box on profile
Coupon buyer list
Email link to print coupon (disable autoprint screen)
No conection from shastic to fb when publishing
Time of the special
Branding of venue
Venues Homepage
Add "Shastic's SEM (Social Engagement Manager) for Venues powering advanced social net wall posts for specials, complete with scheduling, showcasing and selling capabilities."
Check homepage in chrome
Change layout to section slider with important content first.
Layout bg bleed image
Tutorials
Modify Portfolio Tutorial (Change showcased artist)
Signup
Activate account with email
Remove 'I am' option
Remove public profile link from profile
Rails
Upgrade to Version 3.0 (TimeZone support)
TalentFlow
Special iAd
Sales Pitch
Strategy: Focus on Entertainment Venues
Online, Carla, Lam, Joseariel
On Site, Cherie, Cindy, Plunket, Monique
Target Customer, Agencies
Brochure
Tap into the network of trust of your customers
The 1 hour advertising campaign
No expertise required (pretty simple)
FB Virality: Word of mouth on steroids
Shastic is efficient, measurable, and risk-free. We make money by taking a piece of each Special we sell. In other words, we only win if you win – and you know what you're getting at every step of the process. Simply the best marketing you can do that builds awareness and boosts your bottom-line.
Promoting alcohol: http://homerun.com/faq
Growth stats on social nets
People buy things online more and more
Demo (Script)
Login, Profile, Sample Event, Link FB Page, Sample Event on FB, Publish Sample Special on Shastic, Sample Special on FB, Purchase Coupon on FB, See virality posts
Differentiation Strategy
Sales
Managed by Lam, Event Promoters
Alliances with Food/Drink Manufacturers
Marketing
Social Media Manager, Facebook, Twitter, Analytics, Ads (google, facebook), Sales Wiki