Onboarding process
by
Dan Taylor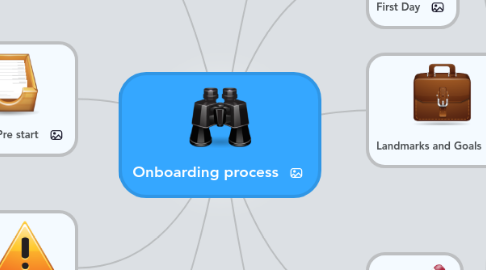 4.5
stars -
4
reviews range from
0
to
5
Onboarding process
Objectives
New employees feel welcome
Understanding the big picture and how they fit into it
Onbaording should be fun, but also educational and allowing new employees to "hit the ground running"
Gather feedback and continually improve the process
Foster employee pride in the company
Post hire/Pre start
Confirm 1st working day
Inform new employee what they should bring with them on their 1st day
Online data collection/forms
New Employee Welcome Portal?
What do employees need to know?
Company Culture
Mentor?
Responsibility
First Day
Employee Initial Impressions
Policies and Procedures
Desk and workspace preparation
Duration?
90 days?
180 days?
365 days?
Landmarks and Goals
1st Day
1st Week
1st Month
90 Days
Measurement
KPI's
Feedback
From Supervisor
From HR
From Co-workers?
Surveys
DO NOT
Rush the onboarding process
"Make it up as we go along"
Bore new hires to death
Thrown new employees into the fire/sink or swim.