Standardized Testing
by
Dayna Clark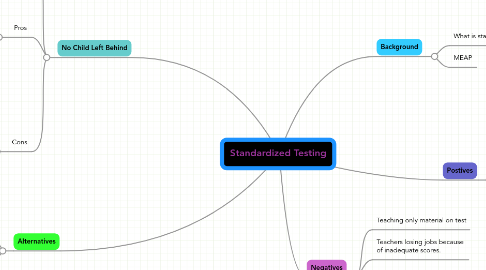 0.0
stars - reviews range from
0
to
5
Standardized Testing
Background
What is standardized testing?
MEAP
Postives
Gives teachers an outline of what to teach.
Shows parents where there child is at academically
Shows where different schools stand as far as if they are choosing what school to send their child to.
Negatives
Teaching only material on test
Teachers losing jobs because of inadequate scores.
Lessening of recess
No Child Left Behind
federal and state initiatives of higher student achievement, stronger public schools and a better-prepared teacher workforce.
Pros
Cons
Alternatives
Digital Portfolio
Cloze Testing