Alta Mesa Animal Hospital - Feline Life Stage Guidelines
by
Jill P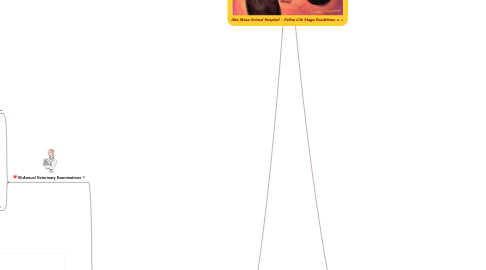 0.0
stars -
0
reviews range from
0
to
5
Alta Mesa Animal Hospital - Feline Life Stage Guidelines
At Alta Mesa Animal Hospital our goal is to keep your loved furry family member healthy and happy throughout his or her life. Our life stages guidelines is your roadmap to preventative health care for your pet.
Geriatric: 15+ Years
Bi-Annual Veterinary Examinations
Diagnostics
Dental Care
Grooming
Nutritional Support
Joint Support
Periodontal Disease
Prime: 3 - 6 Years
Bi-Annual Veterinary Examinations
Play, Weight, Activity
Vaccination
Fecal
Establish Normal Adult Database
Dietary Support
Dental Care
Junior: 7 Months to 2 Years
Bi-Annual Veterinary Examinations
1st Year Vaccine Boosters
Review of Litter Box Habits
Training
Establish Normal Database
Fecal Testing
Continue Flea, Tick, Heartworm preventative
Mature: 7 - 10 Years
Bi-Annual Veterinary Examinations
Litter Box Care:
Mobility Support:
Diet:
Dental Care
Minimum Database Lab Work-up Needed Yearly at 6+ Years Old
Kitten: Birth to 6 Months
Physical Examinations
Vaccinations
Vaccine Recommendations: Kitten: #6-8 weeks of age and then every 3 weeks for a series of 3 visits. 3 combo Purevax vaccines 2 transdermal Felv Vacc 1 Rabies Vaccine Developed based on the Association of Feline practitioners guidelines http://www.catvets.com/professionals/guidelines/publications/ in an effort to protect your cat and give only the necessart vaccines.
Parasite control
Diagnostic Testing
Behavior
Grooming
Dietary Care
Reproductive Control
Oral Care
Senior: 11 - 14 Years
Bi-Annual Veterinary Examinations
Dietary Needs may change